Trump to request money to build wall during budget talks
February 8, 2018 - 6:14 pm
Updated February 8, 2018 - 6:43 pm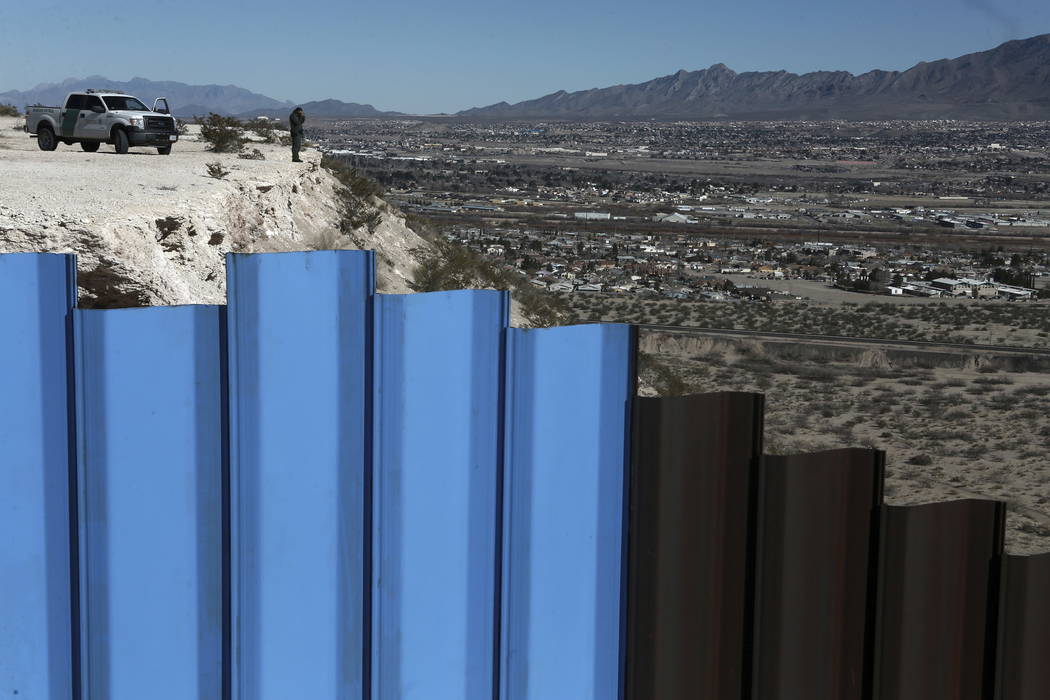 WASHINGTON — President Donald Trump on Monday will request $3 billion to fund his signature campaign pledge, a "big, beautiful wall" on the border with Mexico, when he presents his budget framework for fiscal year 2019.
The White House made the same move last year as the budget for the current fiscal year includes $3 billion to beef up border security. Part of that money is paying to erect 60 miles of border wall in Texas' Rio Grande Valley, with construction expected to start in February, a senior budget official told reporters during a background briefing Thursday. The construction, she said, should be completed in a few months.
Even without Congress approving a bill specifically designed to fund Trump's wall, the administration has found ways to pay for construction, and without slow-walking the project.
The administration's budget request for the coming fiscal year will include $3 billion to fund another 64 miles of border wall in the Lone Star State, as well as other "border security investments."
A major cost and time factor will be land acquisition.
The Trump administration has estimated the border wall's total cost at $18 billion. This $3 billion — which would augment the Customs and Border Patrol's $14.2 billion budget, the official said — could be considered a down payment on the project.
The Department of Homeland Security announced in October that eight border wall prototypes had been erected in San Diego.
According to the American Immigration Council, there already are 650 miles of border fence along the 1,954 mile U.S.-Mexico border. Trump has said it is not practical to build a wall along the entire border and said there was no need to build where natural barriers impede illegal crossings.
The Washington Office on Latin America, a nonprofit that favors "cross-border solutions," opposes the wall project "in the strongest terms," according to its website. "It is an unnecessary cost at a time of 40-plus-year lows in undocumented cross-border migration and in U.S. border cities' violent crime rates," the group states.
Contact Debra J. Saunders at dsaunders@reviewjournal.com or 202-662-7391. Follow @DebraJSaunders on Twitter.