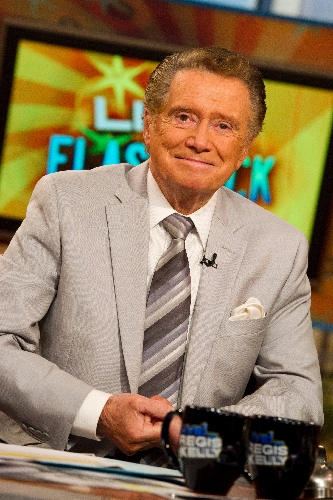 With word that Studio 54 is closing Jan. 8 after a 14-year run at the MGM Grand, it didn't take long for stories to start pouring in.
In a Facebook post Thursday, Mike Milner, who ran the club for years, recalled a 1998 phone call after Studio 54 opened.
Milner hadn't decided how to ring in 1999. The phone call changed everything.
"The man on the phone claimed to be the manager of The Artist Formerly Known as Prince. I said, 'Sure, right.' His name was Earl G, and he wanted to come see me. He was upstairs."
Milner met with the caller and, sure enough, "It was the real thing. I was blown away. Of all the places in the world, Prince picked Studio 54."
It was the perfect New Year's Eve: "1999" was one of Prince's best-known songs and a popular party anthem.
Milner booked him for two nights and reunited him with Morris Day and The Time for the first time since "Purple Rain," one of Prince's biggest hits.
With Studio 54 closing, who will be taking over as the city's longest-running nightclub?
Drai's After Hours has been a nightclub for 13 years. Victor Drai opened Drai's as a high-end restaurant in the fall of 1996 before transitioning to the after-hours club a year and a half later.
Rain at the Palms is celebrating its 10-year anniversary this week, with George Maloof hinting that changes are coming.
Coming up on nine years is Gilley's, which opened at the New Frontier in December 1999, closed in July 2007 and reopened at T.I. in April 2010.
REMEMBERING REGIS
Regis Philbin ends his run as host of his morning show today.
During lunch Thursday with a group of veteran comedians, I asked George Wallace and David Brenner for Philbin stories.
Wallace said he was on his way to be on the show when he decided to buy a new jacket. Wallace was feeling good about his fashion choice until Philbin "pointed out the price tag was still on my jacket."
Brenner had a gig in Westbury, Conn., and Philbin opened for him. When Philbin went out to do his 25 minutes, Brenner watched from the wings.
"People loved him. And I came in and told people 'When I heard Regis was going to open for me, I said, 'What does he do?' I said, 'I was just watching and now I have a question: What does he do?'
"He was charming, amiable, real personable, likable and he sang a little, and he told a story and he told a joke. And he opened for me a couple times.
"He's just a terrific guy, and everyone loves a terrific guy. And he had enough talent to get by with it. But I still don't know what he does. But he did it better than anyone in daytime TV, right?"
MAY I RECOMMEND …
Pumpkins weighing up to 1,000 pounds and horse sculptures made from 31,000 plants are part of the fall theme at Bellagio's Conservatory & Botanical Gardens, on display until Nov. 27. The winter scene will be unveiled Dec. 2.
SIGHTINGS
Brenner, Wallace, Anthony Cools, Gilbert Gottfried and Carrot Top, at Mon Ami Gabi (Paris) on Thursday. Gottfried ordered steak. Brenner whispered to Wallace, "You notice he didn't order duck," a reference to Gottfried's history as the voice of the Aflac duck. Gottfried, at the Hilton this weekend, was fired by Aflac over controversial tweets about the earthquake in Japan. … Manny Pacquiao, swarmed by shoppers Monday at Dolce & Gabbana at Las Vegas Premium Outlets-North. … Matchbox Twenty frontman Rob Thomas, dining Monday at Society Café (Encore). … "Jersey Shore" star DJ Pauly D, in Las Vegas filming a reality show, took over a VIP booth at InsertCoin(s) Videolounge Gamebar on Monday and played until 5 a.m.
THE PUNCH LINE
"And you are? And you would be … ?" ­– From David Letterman's Top Ten Things Said to me Backstage at 'Live! With Regis and Kelly.' "
Norm Clarke can be reached at 702-383-0244 or norm@reviewjournal.com. Find additional sightings and more online at www.normclarke.com. Follow Norm on Twitter @Norm_Clarke.