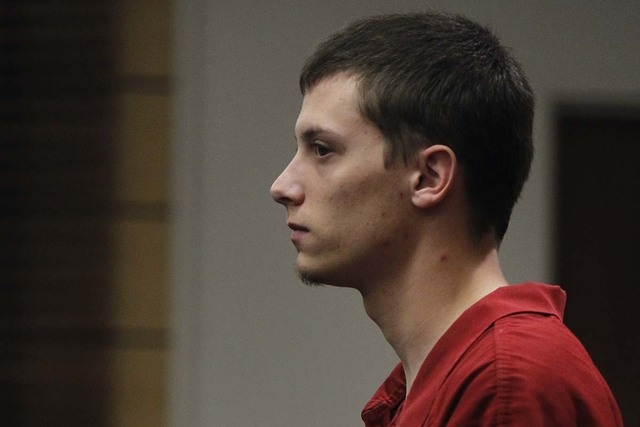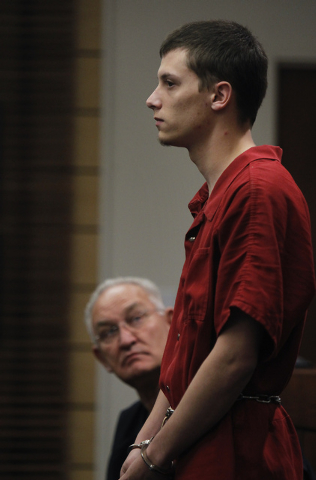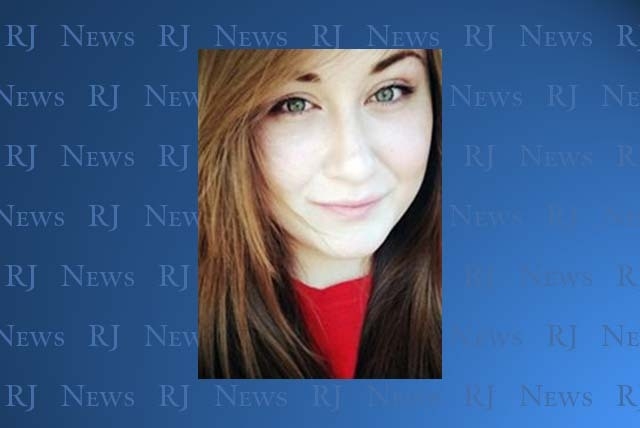 The fact that a Henderson man put his gun to a woman's head and pulled the trigger last month "is absolutely undisputed," a prosecutor said Wednesday.
"We're looking at this more as a 'thrill kill' than an accidental death," Deputy District Attorney Jake Villani said.
Villani made the comments in support of his request to increase bail for Colin Lowrey, the 22-year-old Army Reservist who told police he thought his gun was unloaded when he fatally shot the victim.
Henderson Justice of the Peace Rodney Burr refused to change the $200,000 bail set last week by another judge. If Lowrey succeeds in posting bail, Burr said, he will be placed on house arrest.
Defense attorney Stephen Stein had asked Burr to reduce his client's bail. He said Lowrey's family cannot come up with the $30,000 cash and $200,000 collateral required for a bail bond.
Lowrey has been in custody on an open murder charge since Oct. 22. That morning, he called 911 to say a gun had accidentally fired in his house and struck a woman in the head.
The woman, 23-year-old Cherish Pincombe, was shot in the 700 block of Taliput Palm Place, near Gibson and Sunset roads. She was taken to Sunrise Hospital and Medical Center, where she died a short time later.
Lowrey told police he left his .45-caliber handgun unloaded on a desk and then went to the bathroom. When he returned, Pincombe asked him to point the gun at her head, Lowrey said.
According to a Henderson police report, Lowrey "believes that Pincombe retrieved the magazine and inserted it into the gun while he was in the bathroom."
Stein said he wants Henderson police to conduct a fingerprint analysis on the magazine.
With Lowrey's military training, Villani argued, he should have noticed the weight difference when he picked up the gun containing the magazine.
The prosecutor asked Burr to set bail at $500,000. He said prosecutors likely will seek a first-degree murder conviction in the case.
Stein has said the case "is at worst a voluntary manslaughter."
"I'd like to see this declared an accidental shooting," Stein said after Wednesday's hearing. "That depends on what the facts show."
The defense lawyer, wearing a tie decorated with the scales of justice and the words "not guilty," said Villani's description of the death as a "thrill kill" was "uncalled for and not factually based on what I have read and heard."
Burr scheduled a preliminary hearing for Nov. 19. Stein said he wants Lowrey's three roommates, who were in the home but did not witness the shooting, to testify.
During his argument for a bail reduction, Stein noted that Lowrey's parents and brothers were seated in the front row of the gallery. They are longtime Clark County residents, Stein said.
Pincombe's stepfather, Scott Bryson, attended the court hearing Wednesday but declined to comment afterward.
The defense lawyer also said Lowrey has had minimal contact with law enforcement. Lowrey received a suspended 30-day jail sentence for a drunken-driving conviction but was ordered to serve that time after his arrest in the murder case.
Stein said Lowrey cannot be released until he completes that sentence, even if his family manages to post bail.
The defendant, an Eldorado High School graduate, was working as an information technology specialist at ViaWest before his arrest.
Contact reporter Carri Geer Thevenot at cgeer@reviewjournal.com or 702-384-8710. Follow @CarriGeer on Twitter.