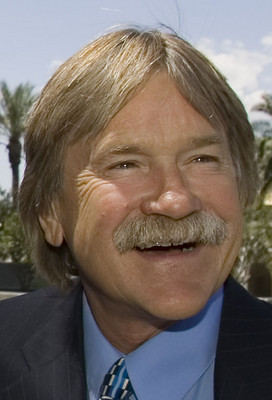 CARSON CITY — The longtime head of the agency leading Nevada's fight against federal plans for a high-level nuclear waste dump at Yucca Mountain was criticized Tuesday by lawmakers for giving himself and other agency staffers unauthorized pay increases of up to 16 percent.
Bob Loux, head of the state Nuclear Projects Agency, apologized to the lawmakers' Interim Finance Committee — whose chairman, Assemblyman Morse Arberry, D-Las Vegas, said Loux could be jailed because "it's unlawful for any state officer to do what he's done."
Under questioning from legislators, Loux said the pay raises last fiscal year for himself and six agency employees were covered by money left over when another employee left. He said the money spread among the staffers in the form of raises amounted to about $72,000.
"I take full responsibility for all of these errors. They were done by me," Loux said, adding, "I understand very well now that I made a series of errors in FY08 that created this situation. I'm doing what I can to correct the situation."
Assembly Speaker Barbara Buckley, D-Las Vegas, said Loux didn't have the authority to allocate the raises, including the one to himself which raised his pay to just over $132,000 a year.
Buckley said other state employees have received pay raises of no more than 2 percent, have had to deal with a hiring freeze, and in some cases are doing double- or triple-duty.
Ben Kieckhefer, spokesman for Gov. Jim Gibbons, said after the Interim Finance Committee meeting that the Nuclear Projects Agency will be audited "to find out how long this agency has been in disarray. I suspect it's been a long time."
Keickhefer said the big pay raises were stopped once the problem was discovered last month.
He also said the governor has proposed that Loux take a pay cut over the next 18 months so that the state is reimbursed the $72,000, although a payback arrangement hasn't been finalized yet.
"We're in the middle of a budget crisis and it's just unfathomable that an agency director would do this while everyone else is seeing their budgets cut," he said.
The Nuclear Projects Agency is under the governor's office, but Kieckhefer said Loux didn't report the pay increases to the governor and instead signed the paperwork needed to authorize the higher pay.
He said the problem has resulted in a change to ensure that the governor's chief of staff signs off on any pay raises for the agency in the future.
ON THE WEB Nevada Agency for Nuclear Projects