August 7, 2010 - 11:00 pm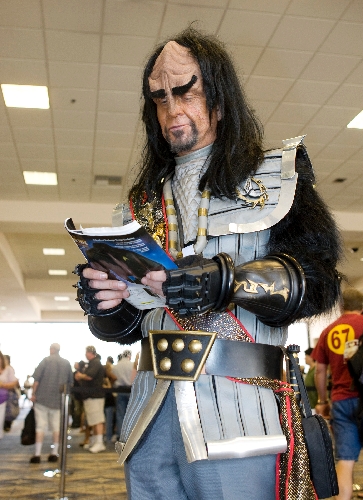 OVERHEARD ON THE POLICE SCANNER: "I don't feel bad about you bringing doughnuts the other day."
Las Vegas City Attorney Brad Jerbic was really hitting his stride Tuesday during a lengthy presentation about "free expression zones" at the Fremont Street Experience. He was in the middle of explaining to a rapt audience that the Las Vegas Convention and Visitors Authority was, in fact, created under a section of the law governing county fair and recreation boards, when the audio recorder pooped out.
Worse, they weren't sure exactly when the recording stopped, so there was a possibility of having to redo the previous 20 minutes of his talk.
Councilman Ricki Barlow said he would move the meeting to another day if that was the case.
"I'm serious," he said. "I can't take listening to you twice."
"I can't take it once," Jerbic said.
They were spared, though, because they only lost a couple of minutes.
ALAN CHOATE
Jerbic didn't get a raise this year. Nor did other top city brass — which is fitting, given Las Vegas' budget woes.
But maybe City Councilman Steve Wolfson, an attorney in private practice, shouldn't have said this to Jerbic: "If you went into the private sector tomorrow, you could triple your income."
In 2009, Jerbic made $213,472.
Normally we would try to find something funny to say here, but we really need to get started on our law school applications.
ALAN CHOATE
OVERHEARD ON THE POLICE SCANNER: Responder: "There's a buzzing noise."
Dispatcher: "Copy."
Responder: "It sounds like a plastic vibrator that's turned on and down in the bottom drawer."
Week In ReviewMore Information