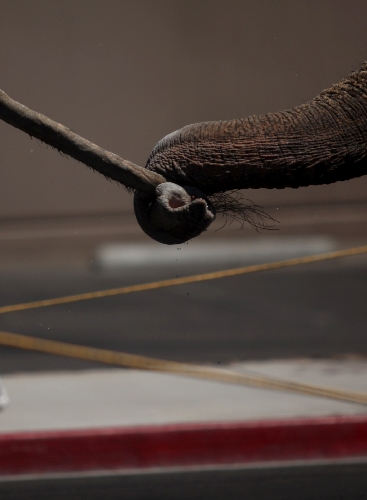 Holly Stoberski, an animal welfare advocate, was speaking to Clark County commissioners about refining local codes on pet ownership.
"I feel like, perhaps, I'm beating a dead horse here," she said, pausing with a look of dismay. "Eee, that's not a good analogy."
SCOTT WYLAND
A federal court employee wondered aloud Thursday who picked the name "Operation Stolen Dreams" for a nationwide initiative aimed at combating mortgage fraud.
"Operation Greedy Suckers. That's what I would have called it," she joked with a reporter.
A fellow court employee liked that suggestion, telling the reporter, "That's more realistic, don't you think?"
CARRI GEER THEVENOT
One of the many signs of the times is how slow planning and development business has been at the city of Las Vegas.
How slow, you ask?
Well, the Planning Commission now meets once a month instead of twice. And on Wednesday's City Council agenda, there were just nine planning items up for discussion.
Two of those were canceled, and six belonged to a single project.
Furthermore, all of the items were in just one council ward: Ward 1, represented by Lois Tarkanian.
"It's your meeting now, councilwoman," Mayor Pro Tem Gary Reese said when the planning items came up.
ALAN CHOATE
Former U.S. Sen. Richard Bryan interrupted a state Board of Education meeting to ask for a "brief recess" with board lawyers so he could hammer out a deal on behalf of a client.
The recess dragged on so long that board President Chris Wallace quipped, "That was a legislative 15 minutes," when the lawyers finally reappeared.
JAMES HAUG
Week In Review
More Information