Residency debate for North Las Vegas employees continues
February 24, 2016 - 9:26 am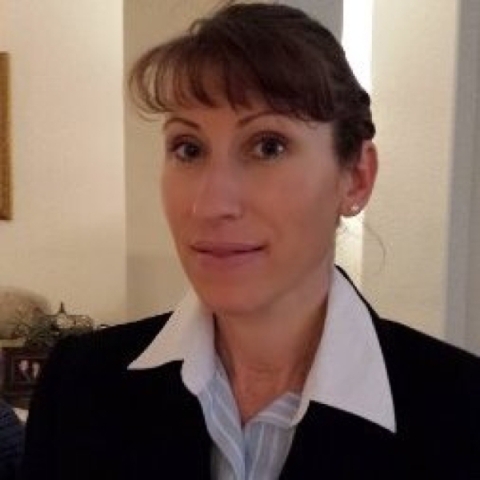 The woman who oversees risk management and purchasing for North Las Vegas moved to Tennessee in December. Despite the cross-country move, Kari Turkal-Barrett remains in her role as administrative services manager. She tracks her hours and the only real change for the telecommuter, according to the city, is that she no longer supervises employees.
Her pay — $86,520 — is the same.
The accommodation comes not long after the city won a push to get emergency responders to live in the county. That said, North Las Vegas municipal code does not require employees live in the city, unlike Clark County which has required its employees to have their "actual residence" in the county for several years.
"She actually gets more work done now that she doesn't have to spend time specifically looking over people," said her boss, Finance Director Darren Adair, who says the arrangement is a lucky one for the city. Its financially fraught history requires creativity. Recession-ravaged North Las Vegas has made progress on a debilitating long-term deficit, but remains millions of dollars in the red.
Adair said he didn't think Turkal-Barrett would have time for the city when she moved, and although there is an understanding someone else will eventually do her job, her position hasn't been posted yet because it must be approved as a crucial need for the cash-strapped city.
Turkal-Barrett had been with the city just over a year when she moved. She started on Oct. 27, 2014. Retired from the Air Force, she was hired on as accounting manager but took on other responsibilities that came up. The city renamed the collage of duties "administrative service manager," Adair said.
"We live in the information age, so a lot of the value of some people in management positions has to do with institutional knowledge and experience," Adair said. "If you can still avail yourself of their value to their organization to keep things running while you fill the position, that's not uncommon."
In the debate on if governments can require their employees to live where they work, there are generally two sides to the argument. The first, that employees should be loyal to the community they serve and contribute to its economy. The second, that people work hard to make a living and should have a choice to live where they like.
New Jersey became the first state in the nation to mandate public employees live in the state in 2011 with the "New Jersey First Act." The law has been subject to some blowback from critics who see the mandate as creating tension with New York and stifling the talent pool for public jobs.
North Las Vegas has shifted recently to require its emergency responders live in the county. The Las Vegas Valley has historically had firefighters who commute from other states.
Clark County cracked down on out-of-county employees by putting residency requirements on the books in 2007. At that time, 106 of its 7,400-plus employees did not have Clark County addresses.
Clark County does have a telecommuting policy on the books, but County Manager Don Burnette said he isn't a fan of telecommuting.
Adair said the city has had computer programmers who have worked from out of state.
"The list of people who have been accommodated or provided remote access, based on circumstances, would likely be long over time," Adair said.
Adair said Turkal-Barrett's pay is less than what she could make elsewhere.
"She is a very organized, get-it-done military style leader. We would hire another like her," Adair said.
Turkal-Barrett does own a house in North Las Vegas.
Contact Bethany Barnes at bbarnes@reviewjournal.com or 702-477-3861. Find her on Twitter: @betsbarnes