Residents spruce up city in lieu of paying court fines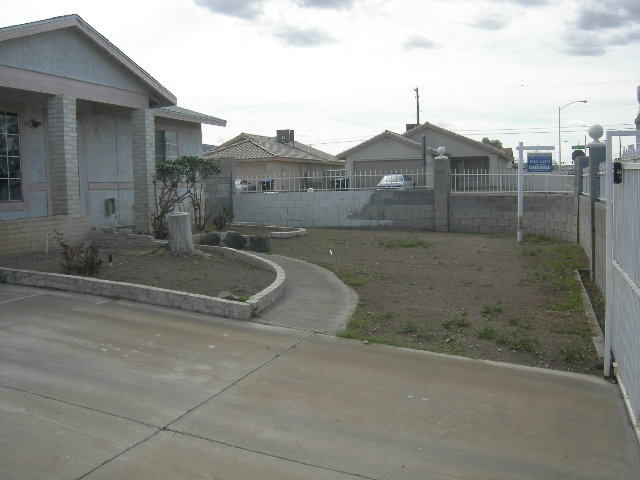 Imagine getting pulled over, then being issued a ticket and a fine but not knowing how to pay for it.
Ian Massy, acting chief of the Henderson Work Program, which enables people work off fines for traffic violations and misdemeanors, said this is a common scenario.
Under state law, cities are required to have a work program that allows people the option to work off fines they can't afford.
However, the city of Henderson has expanded its work program to make sure the alternative sentencing helps the city.
"We thought it would be good for it to have an impact on the city of Henderson," Massy said.
The Alternative Sentencing Work Program launched in 2009, allowing participants to provide labor services, including cleaning up city trails, parks, eliminating graffiti, removing debris from flood channels and cleaning up after events.
Massy said part of the program's inspiration was to help contend with budget needs the city was facing.
He added that people were doing services, such as trail cleanup or debris removal from Pittman Wash, that otherwise would have been contracted out.
"It essentially provides free labor," Massy said.
The program was expanded in 2011 to provide labor for code enforcement's vacant home abatement program, according to Henderson spokeswoman Kathleen Richards.
"The program has improved 105 vacant Henderson homes," she said.
Richards said the labor provided by the program saved the city $249,590 in 2013 and $50,000 thus far in 2014.
People are informed of this option once they are sentenced in court.
Participants must choose at least one four-hour session each week. There are eight sessions to choose from each week.
"Right now, we provide up to 32 hours per week," Massy said. "That's up to $320 per week off someone's fine."
Each hour a person works, he receives a $10 credit toward the fine.
"Once they finish their hours, we send a report up to court for them," Massy said.
Those sentenced are held accountable for the hours they must complete.
"We do a lot of outreach," Massy said. "It's a benefit for everyone to not have the person go to jail."
But if people prove to be noncompliant, they are either sent back to court for resentencing or jail if applicable.
Massy said some people are thankful for the program.
"Some think it's a blessing, especially those who are either unemployed or underemployed, " he said. "If you got a ticket for not having insurance, you're not going to have money for the fine if you didn't have money for the insurance in the first place. It doesn't make it acceptable, but at least it doesn't give you a further burden."
For more information, visit cityofhenderson.com/alternative_sentencing.
The city of Las Vegas also has a work program to help offenders who are unable to pay fines, but participation must be approved by the sentencing judge.
Before starting, people must attend the Alternative Sentencing and Education Counter orientation.
For more information, call 702-229-6870.
Contact Henderson View reporter Michael Lyle at mlyle@viewnews.com or 702-387-5201.