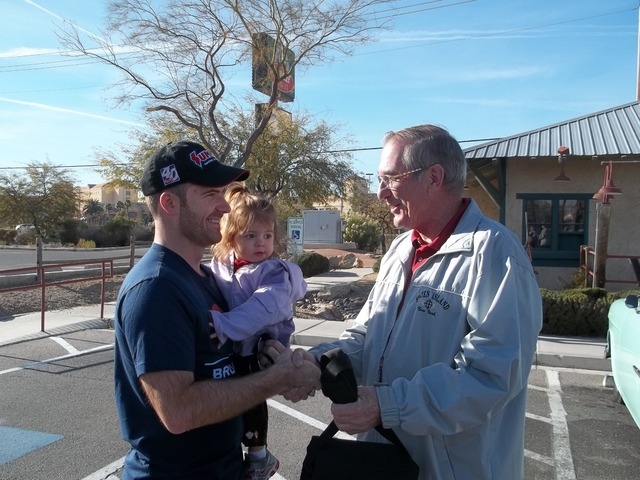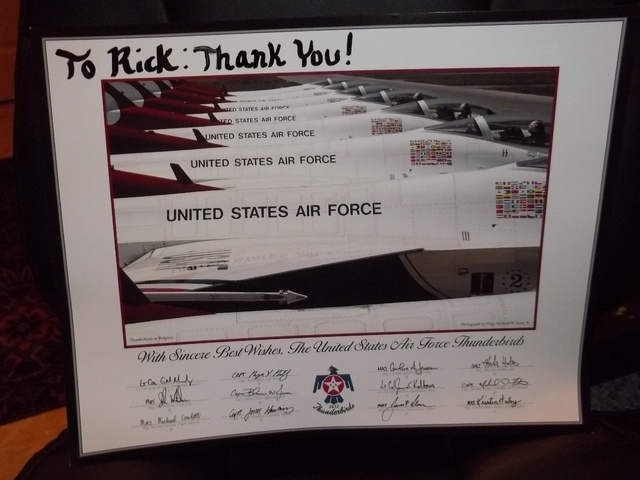 They say a picture is worth a thousand words. A camera found by a kindhearted local is worth a social media manhunt.
"Those who know my father, will know that he would have helped any stranded motorist if possible," Gina Sartor said.
A few weeks ago Rick Sartor did just that when he saw a motorist's classic car broken down on the side of the road. Rick Sartor turned around and offered to help fix the car.
The two men quickly realized they had been going to the same classic car group meeting. They put their heads together under the hood, deciding what was needed to fix the car. They went to the auto supply store, fixed the car and went their separate ways.
Or so Rick Sartor thought.
Upon arriving home, Rick Sartor's wife, Sue, noticed a nice SLR camera in the back seat.
Rick Sartor told his wife he knew the camera belonged to the man he had helped hours earlier.
Undeterred, Rick Sartor, 70 and retired, decided to go search out the classic car, driving around town to see if he could reunite a camera with its owner.
"My father spent several Sundays scouting the local classic car hangouts and driving around North Las Vegas neighborhoods trying to spot the distinctive '55 Chevy to no avail," Gina Sartor said.
Rick Sartor was about to give up his search when his daughter Gina came to visit for the holidays.
Rick asked Gina to assist in finding the camera's owner, hoping the Internet would have an answer.
"After some fruitless research online we were seeking any clue from the photos," Gina Sartor said.
When the Sartors looked at the pictures on the camera, they realized how urgent it was to return the camera.
"It seemed especially important since the camera memory included photos of the recent birth of a second child and there was no way to know if they had been transferred before the loss of the camera," Gina Sartor said.
Gina Sartor sent a message to the Review-Journal's Facebook page where she asked to put the story out on social media along with a photo to identify the mystery family.
Within an hour after the original article was posted to Facebook, a reader recognized the family in the picture, identifying the couple as two officers who worked at Nellis Air Force Base. Pictured in the photo were Capt. Ryan Riley, his wife, their daughter and their newborn son.
The camera was returned to Capt. Ryan Riley of the United States Air force and Thunderbirds pilot, by Rick and his daughter Gina.
"Through email and Facebook, we contacted Ryan Riley New Year's Eve morning and arranged to meet him to reunite him with his camera. It turns out that Ryan had also been cruising car meets looking for dad. He even had a lead from the auto parts store, (where dad had left his info in the hopes that Ryan would come back) but he always missed my dad at the shows and the contact information from the store was invalid," said Gina Sartor.
Rick Sartor beamed as Capt. Riley pulled up with his daughter in the same 55' Chevy that had broken down the day they met.
"There was no argument about who it was when he drove up in that car because I could probably describe the car better than him," Rick Sartor said.
Without missing a beat Rick Sartor described the vehicle. "It's a 1955 Chevrolet two door that he has completely redone and the engine is way, way bigger than the one that came from the factory in there. Nice big tires on the back, a very nice looking car."
It was a photoworthy moment.
"We talked, I gave his camera back and he was a very happy fella," Rick Sartor said.
They met in a parking lot on the corner of Rancho Drive and Rainbow Boulevard where Rick Sartor and Gina returned the camera.
Rick Sartor received an autographed photo from Capt. Riley of the Thunderbirds as a thank-you. Apparently out of the group of pilots, Capt. Riley is the No. 2 pilot which impressed Rick Sartor.
"Ryan is not only a nice guy, he is an officer in the Air Force and came with a piece of memorabilia from his recent stint as a Thunderbirds pilot with the Air Force as thanks for seeking him out," Gina Sartor said. "My father scored a real jackpot." She said her dad is a "confirmed gear-head."
For his entire life, Rick Sartor has worked with his hands.
"Yeah I've pretty much turned wrenches almost my whole life it is a hobby of mine I ended up being a welder trainer for a gas utility in Michigan for 32 years and that was a kind of a fun thing. I was very interested in working with my hands and building stuff. I have never worked on air crafts, although they fascinate me especially people like the Thunderbirds the pilots there the things that they can do with those air crafts it doesn't seem reasonable, Rick Sartor said.
When asked if Capt. Riley and Rick Sartor share a special bond since their encounter, according to Sartor there are two kinds of people in the world.
"There are people who work with their hands and there are people who work with their minds. He's useful because he can work with both. I have worked with my hands and had a good life doing that and he is obviously very good with his hands," Sartor said with a laugh.
Although the two might be separated in age, they share the same kind nature and love of engineering.
"He's quite a bit younger than me but I am sure I will see him at car shows once they get cranked up back in the spring," Sartor said.
Sartor also might get to take a special tour of a hangar in the near future with Capt. Riley. "If he has the ability to get me in for a personal tour of a hangar, from a pilot, that would be the greatest gift I could ever get," Rick Sartor said.
Contact Kayla Heffner at kheffner@reviewjournal.com. Follow Kayla on Twitter: @KaylaHeffner1