Not all parts equal: The best and worst economic recoveries in the Las Vegas Valley
March 26, 2016 - 11:10 pm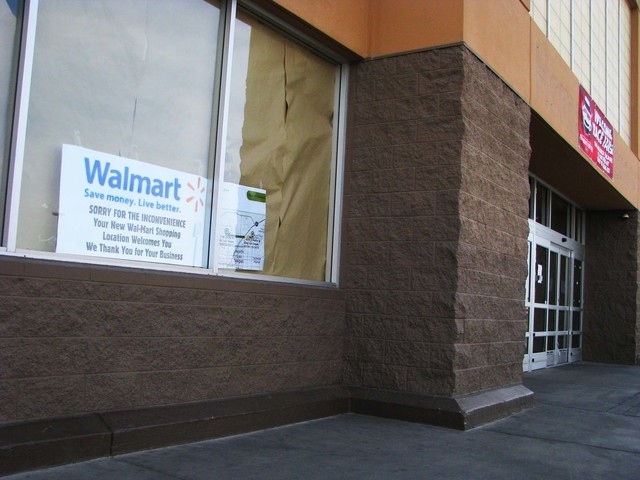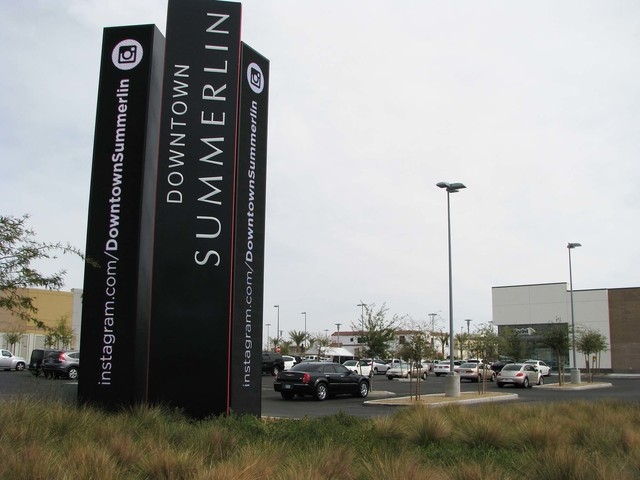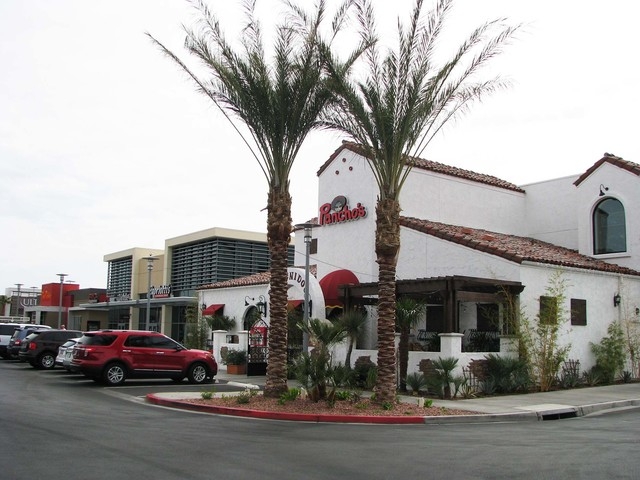 After one of the most devastating financial downturns in Las Vegas history, things are looking up, but for some parts of the valley, up is a lot further to get to, and it's coming slower than many residents would prefer.
"The east side of the valley was hit the hardest by the recession," said Commissioner Chris Giunchigliani, who represents Clark County's District E. "I do think there's a slight uptick there. People are keeping up with their property in a way I haven't seen in awhile. We still have a lot of empty homes and squatters and some pockets of instability, but it's improving."
Giunchigliani noted that District D and portions of B were also hit hard. Those districts include some of the oldest and many of the traditionally poorest parts of the valley, including West Las Vegas, Sunrise Manor and the oldest sections of North Las Vegas. The recent closure of the Wal-Mart at 4350 N. Nellis Blvd. created a large food desert in the northeast valley.
"That area is the most difficult part of town," said developer J Dapper, owner of Dapper Cos., which specializes in new, from-the-ground-up development. "Being close to the air force base is a benefit because you have a lot of service members, their families and other people that are there, but the base opposes development, particularly residential development."
Dapper is in a position to see many aspects of the recovery, as his company does start-to-finish development. Nellis Air Force Base does encourage developers to seek industrial and low-density use in that area along Las Vegas Boulevard North to reduce the risk of injury to civilians in the event of a military aircraft accident. But the area also suffers from a lack of infrastructure and a shortage of major arteries to access it. Despite those challenges, it is fairly densely populated, and while there are a lot of empty lots and unoccupied commercial buildings, there aren't many large tracts of land available for major development.
"There are a lot of smaller, not-too-deep lots on the east side of town," Giunchigliani said. "The problem is, a lot of those commercial lots are backed up against rural neighborhood preservation areas, so it's a matter of finding the right use for those properties. When I talk to people out here, they're looking for things like bookstores and more restaurants."
Dapper doesn't feel that the challenges presented by the east side are insurmountable, and as evidence, he cited Winterwood Pavilion, 2350 S. Nellis Blvd., on the northwest corner of Nellis and Sahara Avenue. Dapper bought the 144,000-square-foot shopping center at the height of the recession when it was only about 25 percent occupied.
"Today, it's 95 percent occupied, and I think there are only two vacant spots in the center," he said.
Dapper said that he has shopping centers with large corporate tenants, some with mom-and-pop retail, and some with a mix of both. He said it's the mom-and-pop operations that show the first signs of the economy turning south, while the big corporations are the first to move when the economy begins to turn around.
"Obviously, the corporate tenants have more ability and wherewithal to expand and take advantage of lower rents before they go up," he said. "In the last 24 months, I've seen a lot of corporate tenants that were not previously doing new deals getting back into it. But now I'm seeing the same thing with the mom-and-pop tenants, who were really struggling when things were bad."
Giunchigliani noted that there are a lot of empty buildings on Boulder Highway, another part of the east side that is suffering from a changing infrastructure. In this case, it's the change from being a major route out of town to being bypassed by U.S. Highway 95 20 years ago. Although several casinos were built and expanded upon on the road, it has struggled to recover, and Giunchigliani said there had been only two applications in recent years to build new facilities there.
"One that is moving forward through a Community Development Block Grant is a Boys & Girls Clubs clubhouse," she said. "They're partnered up with Nevada HAND, and they came up with a plan to do housing, social services and a Boys & Girls Club."
Overall, the east side is recovering, but not nearly as quickly as many other parts of the valley that are experiencing notable growth.
"It may not be doing quite as well as the west side of town, but I think they're still doing pretty well," Dapper said.
The west side has had some notable projects built, resumed and opened in the last few years, including Downtown Summerlin at the intersection of Sahara Avenue and the 215 Beltway, and Ikea, set to open in May in the southwest at Durango Drive and the Beltway.
Downtown Summerlin brought about 1.6 million square feet of retail space and another 200,000 square feet of business space to the valley. That, along with other notable shopping additions, including the Grand Bazaar Shops at Bally's, have greatly increased the amount of retail space.
"Retail got hit hard here by the recession, and the vacancy rates were shockingly high," said George McCabe of Brown & Partners, the public relations firm that represents the Greater Las Vegas Association of Realtors. "So much retail space got added last year, and yet the amount of vacant retail space continues to go down. That's a great sign."
Dapper believes the strongest and most recovered parts of the valley include the Summerlin area, the southwest, Aliante in North Las Vegas and much of the property near the 215 Beltway, but it's downtown Las Vegas that he's the most excited about.
"Tony Hsieh and Downtown Project were the pioneers in reviving that area," Dapper said. "That started the development and got people interested in what was going on downtown, but I feel like it created such an unbalanced hype that it made it difficult for other developers to come downtown because the price point was so high."
Dapper believes that with Hsieh and Downtown Project cooling off on acquiring property, a window of opportunity has opened for other developers. Dapper is developing and renovating several properties around the Huntridge Theater.
Derek Stevens and his brother Greg began buying hotel-casino properties on Fremont Street in 2008, when the economy still seemed to be in a freefall. They purchased Fitzgerald's, transforming it into the D Las Vegas in 2011 when many people were still unsure about the valley's economic recovery.
Derek Stevens didn't see it as a risky venture.
"The overall economy was coming back at that time," he said. "We were happy to renovate and reinvest in our properties because we were confident things were going to turn out all right."
Ward 3 City Councilman Bob Coffin is one of several voices saying that the missing piece of the puzzle to bring downtown Las Vegas in line with other areas of the valley that are recovering and growing is affordable housing. He hopes to see more moderately priced midrise housing.
"New apartments are coming," he said. "They're small but modern. That's the kind of thing you need for young people because, frankly, they're primarily for sleeping."
To reach East Valley View reporter F. Andrew Taylor, email ataylor@viewnews.com or call 702-380-4532.
Neon Rebirth: The post-recession American Dream in Las Vegas