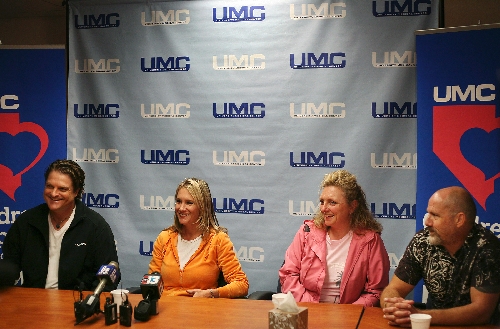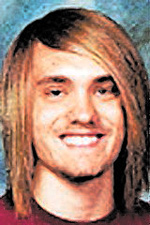 One of two teenagers struck by lightning outside their Utah high school was discharged Tuesday from University Medical Center.
Christopher "Dane" Zdunich, 16, was released from UMC just hours after pediatrics chief Meena Vohra said both boys were doing well.
Alexander Lambson, 17, however, will require skin grafts for burns covering about 15 percent of his body.
"They were very critical when they first came in, but gradually they've improved," Vohra said.
Hospital spokeswoman Danita Cohen later said Zdunich had been sent home.
Vohra said Zdunich didn't suffer as many burns as Lambson because the lightning traveled through him from the right side of his head to his feet, where he has five exit wounds.
"They look sort of like a bullet hole or something," said Chris Zdunich, his father. "They're about the size of a dime or nickel, and they're healing well."
School officials administered cardiopulmonary resuscitation to the teens after the lightning strike after classes Oct. 5 at Snow Canyon High School in Santa Clara, near St. George, Utah.
Both teens were brought to the regional trauma center because they required care from its burn unit, Lambson's mother, Kaleen Talley, said.
Talley and Leslie Broderick, the mother of Zdunich, said the boys don't remember the lightning strike or how they got to the hospital, where they have been visiting each other. The families have set up a blog to provide updates about the teens and to receive messages. The website is alexanddane.blogspot.com.