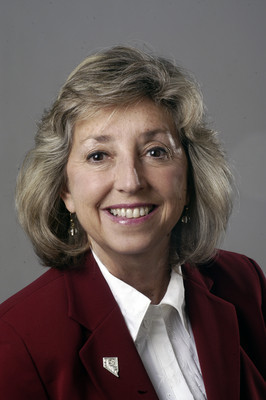 State Sen. Dina Titus, a Democratic congressional candidate, on Thursday presented a plan she said would create jobs in Southern Nevada, largely through expanding the renewable energy industry.
"Our financial institutions are crumbling all around us," Titus said at a news conference unveiling the proposals at the College of Southern Nevada in Henderson. "They're falling like a house of cards. This makes it increasingly evident that we need to move in a new direction."
Rather than directly address the collapse of the Wall Street titans or the failures of regulation that many blame for the events of the past few days, Titus called for legislation that she said would help the local economy find its footing by diversifying in the future. Many of the proposals were similar to planks in the energy platform Titus released some weeks ago.
Titus, a state senator for two decades, is hoping to oust Republican Rep. Jon Porter in the suburban 3rd Congressional District, considered one of the nation's most competitive House of Representatives races this year.
Providing government incentives for renewable energy production will encourage those industries to develop, and they are likely to come to Nevada, with its ample sun and wind, Titus said. The construction and operation of those new facilities will require specially trained workers.
Titus proposed offsetting the cost of such incentives by repealing tax breaks for oil companies. The proposal mirrors the Democratic energy bill passed by the House this week: It extends tax credits for solar and wind energy development, and takes away subsidies for the petroleum industry. Porter voted for the bill.
Porter also has introduced a bill aimed at streamlining the permitting of renewable energy facilities on federal land.
Porter spokesman Matt Leffingwell said Porter, like Titus, believes that addressing energy is the best way to improve the economy. When gas prices come down, he said, tourism will come back.
"Nevada has to be a leader in renewable energy," he said. "The congressman believes this is a huge opportunity to create hundreds of thousands of jobs in Southern Nevada."
Porter also believes keeping taxes low on small businesses is essential to economic renewal, he said, and he charged that Titus doesn't share this philosophy. "Dina Titus' tax-and-spend career is one that has killed jobs," he said.
Leffingwell said that claim was based on Titus' vote in favor of the 1991 payroll tax in the state Legislature. He couldn't cite specific evidence that it "killed jobs," but said it was logical based on economic principles.
Titus, for her part, charged that Porter has been part of the problem during his six years in Congress. "George Bush and his followers, including Jon Porter, have led this country in the wrong direction and taken Nevada down with them," she said. "That is not acceptable."
Titus also contended that Porter's vote for the energy bill and his own bill proposal were "disingenuous," given the timing.
"He recognizes that renewable energy is an important topic in this campaign," she said. "He's trying to jump on board my bandwagon."
Her plan also calls for Western states' representatives to work together on creating new electric transmission lines; for updating work force development programs so that people losing their jobs can get help to learn the right skills; and for increasing research and development at institutions such as the University of Nevada, Las Vegas to spur innovation.
Contact reporter Molly Ball at mball @reviewjournal.com or 702-387-2919.