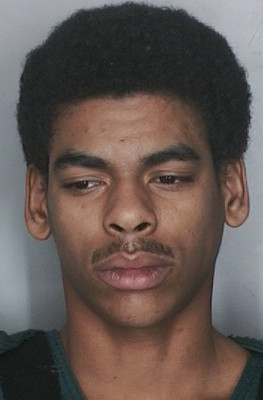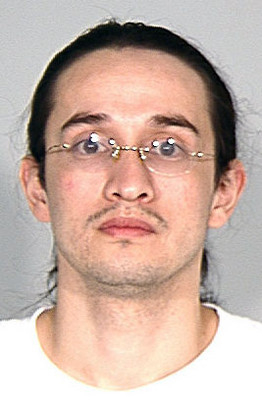 Two men were ordered Wednesday to spend at least 40 years in prison for gunning down a 21-year-old shoe salesman outside a hip-hop retail store in Henderson in 2005.
District Judge Stewart Bell sentenced 18-year-old Fredrick Martinez to spend 40 years to life in prison for killing Allon Iny, who was shot and killed outside Premises Boutique hip-hop store.
Bell also sentenced 26-year-old Francisco Escamilla to 42 years to life for the slaying.
Authorities said Martinez, who was 15 years old at the time of the killing, was the triggerman. Escamilla plotted the crime, authorities said.
A jury in March convicted both men on murder and other charges.
During the sentencing hearing Wednesday, both men proclaimed their innocence.
Escamilla said he did not know Martinez except as a customer to the Premises Boutique, and Martinez said he did not fit the description witnesses gave of the shooter.
"I don't see how you all could convict an innocent man. A young man at that," Martinez said.
Escamilla told the dozen or so relatives and friends of Iny in the courtroom that he was not responsible for Iny's death.
Escamilla, who said he was friends with Iny, said he was sorry that he was killed.
"I had no animosity toward him (Iny). I didn't hurt him. I didn't do none of this," he said. "I wish I could give you all more comfort, so you could all sleep better tonight."
But Bell said Escamilla was the "prime mover" who was responsible for the slaying though he did not pull the trigger.
"There's no excuse for Mr. Martinez. But he was a fairly dull, 15-year-old kid that Mr. Escamilla could manipulate. Mr. Escamilla was the puppet master here," Bell said.
Iny was gunned down on Oct. 24, 2005, while sitting in his BMW outside Premises Boutique. He had just received $3,600 in cash for selling sneakers to Escamilla, co-owner of the store, Henderson police said.
Henderson police did not make any arrests in the case for at least a year after the slaying. An anonymous donor offered a $100,000 reward for any information leading to the arrest of Iny's killer.
About a year after the slaying, police identified Martinez as a suspect after reviewing a year-old statement — made by Escamilla to police shortly after the shooting — that mentioned Martinez.
Martinez told police that Iny was supposed to be robbed for money and shoes, according to a police report, but Iny was not supposed to be killed.
Martinez also said that a "whitish dude, curly sort of hair that owned the store (who was later identified as Escamilla) tried to get him to do this," according to the report.
Contact reporter David Kihara at dkihara@reviewjournal.com or 702-380-1039.