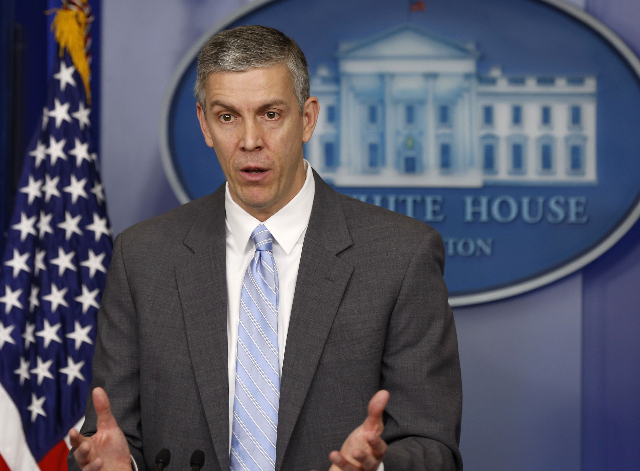 Education Secretary Arne Duncan will step down in December, an administration official said Friday.
Duncan is one of the few original members of President Barack Obama's Cabinet who are still in office.
Obama will select Deputy Secretary of Education John B. King, Jr. to replace him, and is expected to make the announcement Friday.