September 25, 2011 - 12:59 am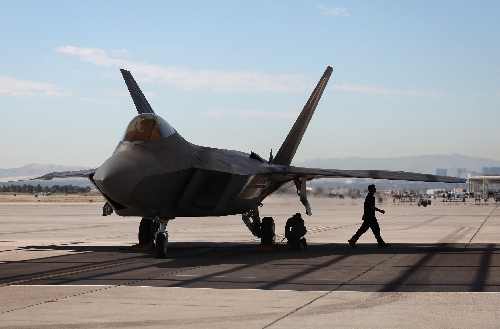 State medical experts in Northern Nevada have found Dr. Dipak Desai competent to stand trial on criminal charges in the hepatitis C outbreak.
Desai will be brought back to Las Vegas, where Judge Kathleen Delaney will hold a hearing to accept the hospital's reports and make a final determination on his competency. Desai's lawyer, Richard Wright, will have an opportunity to dispute the findings.
Desai, 61, was taken to Lakes Crossing in March for observation after court-appointed medical experts from Las Vegas found him incompetent to stand trial following two strokes.
Former patients who say they contracted hepatitis C at the Endoscopy Center of Southern Nevada welcomed the latest news about Desai's health.
MONDAY
Navy SEAL on trial
A federal trial got under way in Las Vegas for a Navy SEAL accused of selling automatic weapons and explosives brought illegally into the country from Iraq after his last deployment there.
A federal prosecutor told jurors that Nicholas Bickle, 33, abused the Navy uniform he wore to court by trafficking the weapons for his own profit.
But Bickle's San Diego defense lawyer told the jury that the government's chief witnesses, not Bickle, would emerge as the real bad guys in the trafficking scheme.
TUESDAY
Death toll rises
The toll in the Sept. 16 crash at a Reno air race rose to 11 as authorities continued to match body parts to victims of the nation's deadliest air racing disaster.
In addition to those killed, more than 70 people were injured when a modified World War II-era fighter plane dived into a crowd of fans at the National Championship Air Races.
Investigators have not determined what caused the plane, piloted by 74-year-old James Leeward, to plunge straight into the ground.
WEDNESDAY
Losses mount at UMC
For the third straight year, University Medical Center posted an annual operating loss exceeding $70 million.
The hospital has cut spending and driven down costs by more than $40 million a year from 2009 levels. But the number of patients checking into UMC, and how much they pay for treatment, has declined just as fast.
That has frustrated efforts to shrink the persistently high losses and taxpayer subsidies for the county-run hospital.
THURSDAY
President to visit Vegas
President Barack Obama will travel to Las Vegas on Oct. 24, almost a year to the day since his last visit, Democratic sources confirmed.
Details of the trip were not available, but the visit will prolong attention on Las Vegas, coming a week after an Oct. 18 debate at The Venetian among GOP presidential candidates and just a few days after Republicans wrap up a regional conference.
FRIDAY
Another HOA plea
Federal prosecutors kept the ball rolling with a fourth guilty plea in the sweeping investigation into fraud and corruption at Las Vegas Valley homeowner associations.
Deborah Genato, 41, pleaded guilty to one count of conspiracy to commit mail and wire fraud.
Genato, who is set for sentencing on Jan. 6, admitted playing a role in the massive scheme to stack homeowner association boards with members who then pushed for construction defect lawsuits against builders.
Nearly a dozen homeowner associations have been dragged into the investigation.
Week In Review
More Information
NUMBERS
8
Sheldon Adelson's rank on the Forbes list of the richest Americans. The 78-year-old head of Las Vegas Sands Corp. has an estimated net worth of $21.5 billion.
400
The weight in pounds of a grizzly bear in Montana that attacked and killed a 39-year-old Winnemucca man after the animal was wounded by another hunter.
7 million
Visits logged last year at Lake Mead National Recreation Area, down almost 600,000 from 2009, but still good enough for fifth on the list of busiest national park sites.
1
Number of games UNLV basketball player Chace Stanback was suspended after he pleaded guilty to driving under the influence of marijuana.