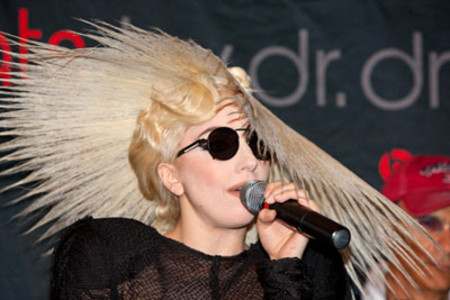 Las Vegas dealmaker Jack Wishna announced Thursday he is going forward with a project he originally put together for Michael Jackson.
The first phase will be an international online talent search for 12 finalists who will come to Las Vegas later this year to battle for the crown of best artist or band.
The online element will be operated by Rock City Club, which Wishna is putting together with a partner. The physical project will be called Rock City and will go into a local venue, which will be identified in coming months.
The concept is based on entertainment greats working alongside the "stars of tomorrow," Wishna said.
Jackson had interest in being one of the headliners for three nights a week, Wishna added.
Fifty years ago, lounges produced the next generation of Las Vegas headliners, he said. "You had Sinatra in the main room, and Kenny Rogers, Wayne Newton and Don Rickles in lounges."
The idea is to go back to "growing our own talent. We don't have that system anymore."
Wishna was instrumental in Jackson's return to the United States in December 2006 after the music icon spent more than a year in self exile overseas. Wishna unsuccessfully tried to engineer Jackson's comeback in Las Vegas and, after his death, floated the idea of having a Neverland Ranch-style attraction in Las Vegas.
Wishna, in an interview aired tonight on "Access Hollywood" (KVBC-TV, Channel 3, 7:30 p.m.) discusses why Jackson's Las Vegas comeback fell apart. The full interview, with KVBC entertainment reporter Alicia Jacobs, also airs on KVBC at 6 p.m. and 11 p.m.
MAY I RECOMMEND …
The red carpet event for the Oscars of porn, the Adult Video News awards show, starts at 6:30 p.m. Saturday in the valet area at the Palms. It is open to the public and free. Don't worry about a dress code.
SIGHTINGS
Lady Gaga, pitching the Polaroid brand Thursday at the Consumer Electronic Show. She was introduced as Polaroid's new creative director. She got a laugh when she told the crowd her parents were thrilled she finally has "a real job." … Actress Brooke Shields, spending two hours Thursday at Drift Spa & Hammam at Palms Place. … Former heavyweight boxing champ Joe Frazier, known for his three epic title fights against Muhammad Ali, will make an appearance next Friday at Lagasse's Stadium at the Palazzo. … Celebrities in town for this weekend's 10th Canon U.S.A. Inc. and National Center for Missing & Exploited Children event at Bellagio: John Walsh of "America's Most Wanted," rocker Alice Cooper, pro golfer Natalie Gulbis, Grandma Lee of "America's Got Talent" and TV personality Mark Steines.
THE PUNCH LINE
"The owner of a wrinkly dog in Australia has given his pet a full face-lift and a double eye-lift so it won't go blind. Unfortunately, after getting all that plastic surgery, the dog left its owner to live with a younger, hotter family." — Jimmy Fallon
Norm Clarke can be reached at (702) 383-0244 or norm@reviewjournal.com. Find additional sightings and more online at www.normclarke.com.