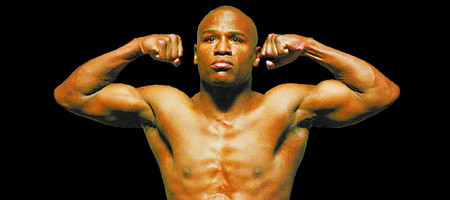 Kathy Ireland and her "Dancing with the Stars" partner Tony Dovolani rehearsed foot moves in a private space at World Market Center on Thursday.
Ireland was in town for the Las Vegas Market furniture convention there. The model-preneur was meeting industry people because she's CEO and chief designer for Kathy Ireland Worldwide's furniture and other goods.
She showed me the gash in her leg that she got earlier this week. Dovolani had told her to enjoy her last day of freedom before going into dance rehearsal overdrive. She went surfing with her son.
"He said just one more" surf, she says. "And it's always that one more that gets you.
"The side of the board whacked my leg and split it open. We were walking to the car and my son, Erik, said, 'Mom, your wet suit is leaking blood.' "
She went to the emergency room and was treated by the doctor on duty, her husband, who gave her eight stitches.
"I'm lucky. I got a cute doctor," Ireland says.
The stitches come out Wednesday. Her run on "Dancing" starts Monday.
THE BIG BOUT
Floyd Mayweather, training for Saturday night's fight against Juan Manuel Marquez at MGM, talked with me about possibly opening a strip club here, as well as naming his favorite Vegas shows and saying what he thinks of Mayor Oscar Goodman.
At one point, I asked him what he would do to improve Vegas if he were king of the city.
"I'm already the king of Vegas!" he said. "But once I get my club and my hotel, I'm gonna be a big king."
Check out that awesome interview in the back of today's Neon.
WEEKEND PLANNER
Check out Neon for a full concert lineup, which includes Vegas band The Killers on Saturday at Mandalay Bay; The B-52s on Saturday at House of Blues; The Yeah Yeah Yeahs on Saturday at Palms; Bonnie Raitt and Taj Mahal today at House of Blues; and many more shows.
John Legend sings tonight at Red Rock. When in Vegas, he's a "conservative gambler," he tells me, betting small on blackjack. He does party here. But he doesn't lose control, he says. Earlier this year, he was a celebrity host of a Sports Illustrated swimsuit party ("no complaints"), but: "I was on my best behavior. I knew my girlfriend would want me to be well-behaved, so I was well-behaved." Well-behaved: There's a concept for a male celebrity.
Doug Elfman's column appears Sundays, Mondays, Tuesdays and Fridays. E-mail him at delfman@reviewjournal.com. He blogs at reviewjournal.com/elfman.