CLARENCE PAGE: Can Black History Month survive Ron DeSantis?
January 31, 2023 - 9:00 pm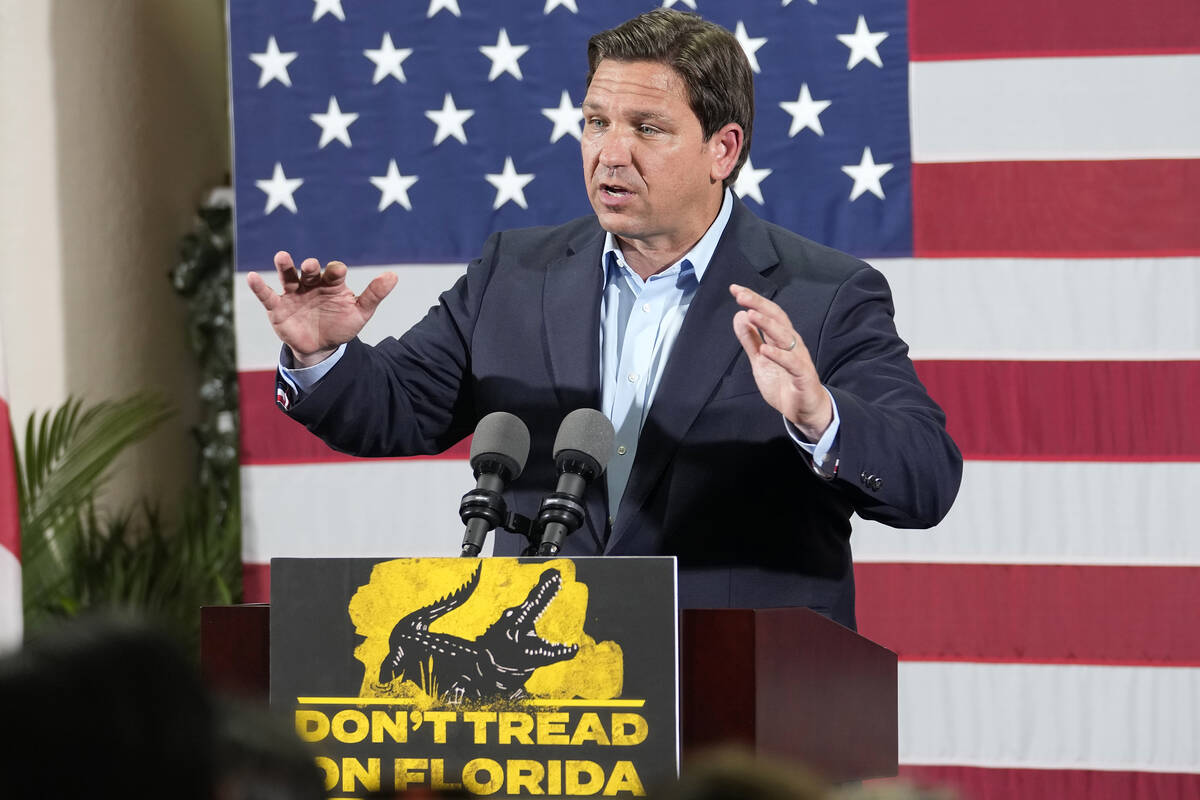 Finally we are beginning to see some pushback against Florida Gov. Ron DeSantis' infamously cynical "stop WOKE" crusade.
Appropriately, part of the push comes from a prominent Black Florida historian, Marvin Dunn, 82, a retired Navy officer, professor emeritus at Florida International University and author of "A History of Florida: Through Black Eyes."
"Listen," said the professor in an interview with MSNBC's Joy Reid. "If there is such a thing as the woke mob in Florida, I aspire to lead it."
Right on, I say. Dunn is one of eight plaintiffs who are challenging the state's new and controversial Stop WOKE Act (Wrongs to Our Kids and Employees), among other efforts by the governor to set up a system that could punish teachers for teaching race in ways that the governor does not like.
The DeSantis administration's latest headline-making move came last month when the Florida Department of Education rejected an Advanced Placement African American studies course offered by the College Board.
The College Board has been developing the class for more than a decade and is currently piloting it at 60 schools across the United States, while planning to make it available to all schools in the 2024-2025 school year. High school students can choose to take AP classes to earn college credit or place into higher-level college classes.
Although it was unclear whether any Florida schools are included in the pilot program, the state judged the course to be "inexplicably contrary to Florida law and significantly lacks educational value."
The White House called the decision "incomprehensible."
So is much of DeSantis' reasoning, it might seem. Yet his anti-wokeness crusade appears to be paying dividends in his apparent efforts to sound more Trumpish than Donald Trump in a possible bid for the White House.
After Republican Glenn Youngkin's long-shot victory in Virginia's governor's race in 2021 after campaigning heavily against "critical race theory," a line of study not taught in public schools, Republicans and other conservatives have weaponized the term to blast any lessons on race, gender and identity that they don't like as liberal "indoctrination."
Educators quite reasonably argue that deleting such material is tantamount to whitewashing history, pun sometimes intended, and hiding difficult truths from students instead of discussing them — which is how the educational process is supposed to work.
Speaking of educators, I can't help but wonder what Carter G. Woodson would think of DeSantis' effort.
As you may know — or, as my schoolteacher grandma would say, "You should know" — Woodson in 1926 founded Negro History Week, the precursor to Black History Month.
A well-educated educator with degrees from Berea College, Harvard and the University of Chicago, Woodson observed with chagrin that African American contributions "were overlooked, ignored and even suppressed by the writers of history textbooks and the teachers who use them."
Woodson, he said, wanted a history that would ensure that "the world see the Negro as a participant rather than as a lay figure in history."
The Sunshine State's Education Department said the African American studies course is "inexplicably contrary to Florida law and significantly lacks educational value." Now, educators and lawmakers plan to march in protest on the Capitol in Tallahassee next month.
"When you devalue my history, and say it lacks educational merit, that is demeaning to us," the Rev. R.B. Holmes Jr., pastor of Bethel Missionary Baptist Church in Tallahassee, told reporters. "And it may be a problem in messaging, maybe they didn't mean it that way. It already has national attention."
Yes, it does, but often for the wrong reasons and in the wrong way. As Kathi Griffin, president of the Illinois Education Association said after a poll on CRT last year, "I think one of the first things we have to ask those parents and politicians is, 'What do they think CRT is?' "
Indeed the poll included in their annual report last year found that an overwhelming 83 percent supported teaching high school students about slavery and its impacts, and 73 percent supported teaching them about the impact of racism. But they were evenly split on whether to support a law banning "critical race theory."
They need not worry about CRT, because it's not taught in public schools. But in the world of today's superheated politics, how many people will take the time to learn the difference?
Contact Clarence Page at cpage@chicagotribune.com.