EDITORIAL: Catch and release can have deadly consequences
February 28, 2023 - 9:00 pm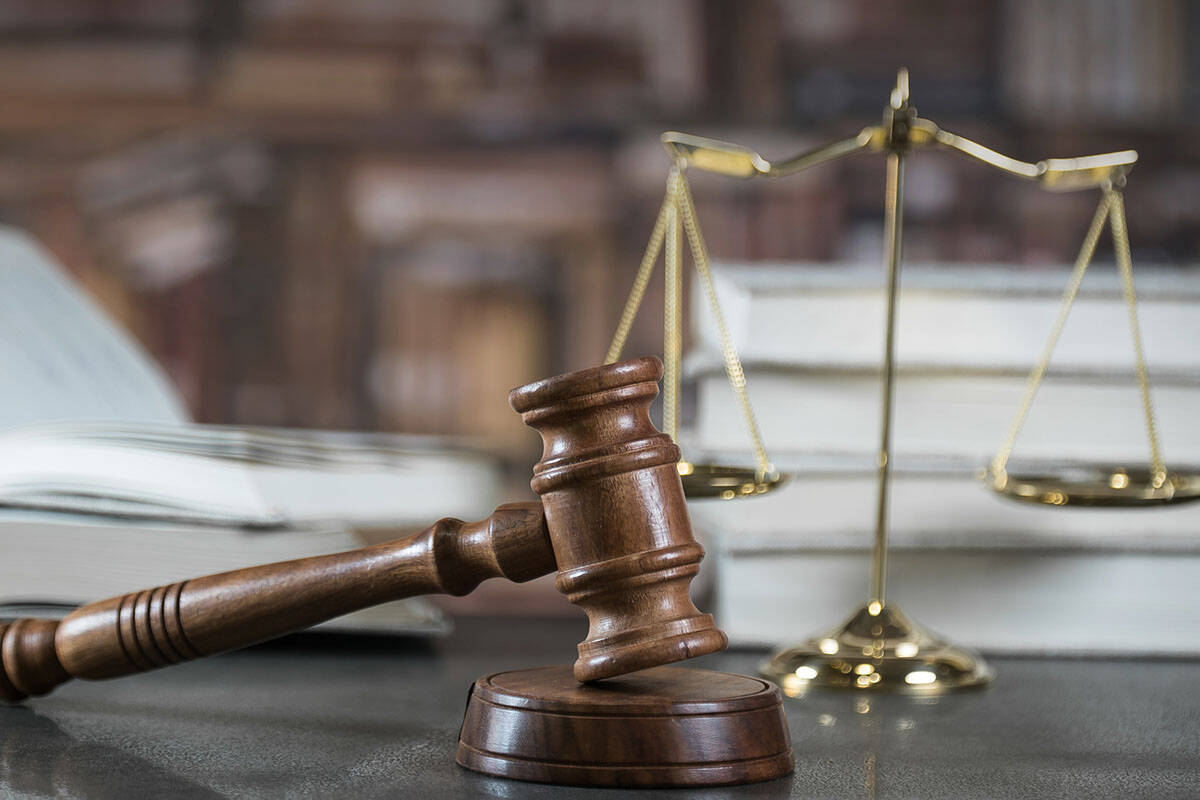 Police often complain of a revolving-door justice system in which they nab lawbreakers only to see them quickly sent back onto the streets. Catch-and-release, they cynically call it.
To be fair, judges are charged with an unenviable and imprecise task when it comes to decisions about detainee confinement. But there is, unfortunately, some truth to the law enforcement gripes.
On Sunday, officers with the Metropolitan Police Department arrested 59-year-old Aaron Cole in connection with the stabbing death of a man on a Regional Transportation Commission bus in central Las Vegas. The motive remains unclear.
Cole was previously arrested on Feb. 18 and charged with assault with a deadly weapon and two weapons counts. According to court records, Las Vegas Justice of the Peace Joseph Sciscento released him on Friday — just two days before the killing — after a hearing about his bail conditions.
Judge Sciscento has been on the bench for nearly 14 years and was re-elected in 2018 after facing no opposition. He scored highly in the Review-Journal's 2019 judicial survey.
The senselessness of the bus killing echoed another death last March when Tyler Steffins, a military veteran and police officer from Washington, was fatally stabbed on a Strip pedestrian bridge. Police arrested Freddy Allen for the crime.
Turns out that Allen had been taken into custody just six months earlier for threatening a security guard with a knife. That encounter with the law resulted in a suspended sentence, but just days later Allen was back behind bars in connection with another stabbing near Harrah's. After serving his 90-day sentence, he was returned to the streets, leading to more tragedy.
Proponents of criminal justice reform make many good points about inequities, including in the bail system. But they too often ignore the public safety side of the equation. While the vast majority of suspects are in jail for nonviolent offenses and shouldn't be confined pretrial only because they lack financial resources, there are indeed bad guys with long histories of criminal activity who represent a danger to the community. Simply turning them loose on bail or after they've served a lenient sentence only erodes confidence in the justice system.
The system relies on human judgment; mistakes are inevitable. But there have been too many high-profile instances lately of dangerous offenders in Southern Nevada being set free only to re-offend, with deadly results. Now might be an appropriate time for those in the local justice system to re-examine the complex issue of bail assessments with an eye toward ensuring that a commitment to public safety is the major emphasis.