EDITORIAL: CCEA should heed judicial smack down
September 14, 2023 - 9:00 pm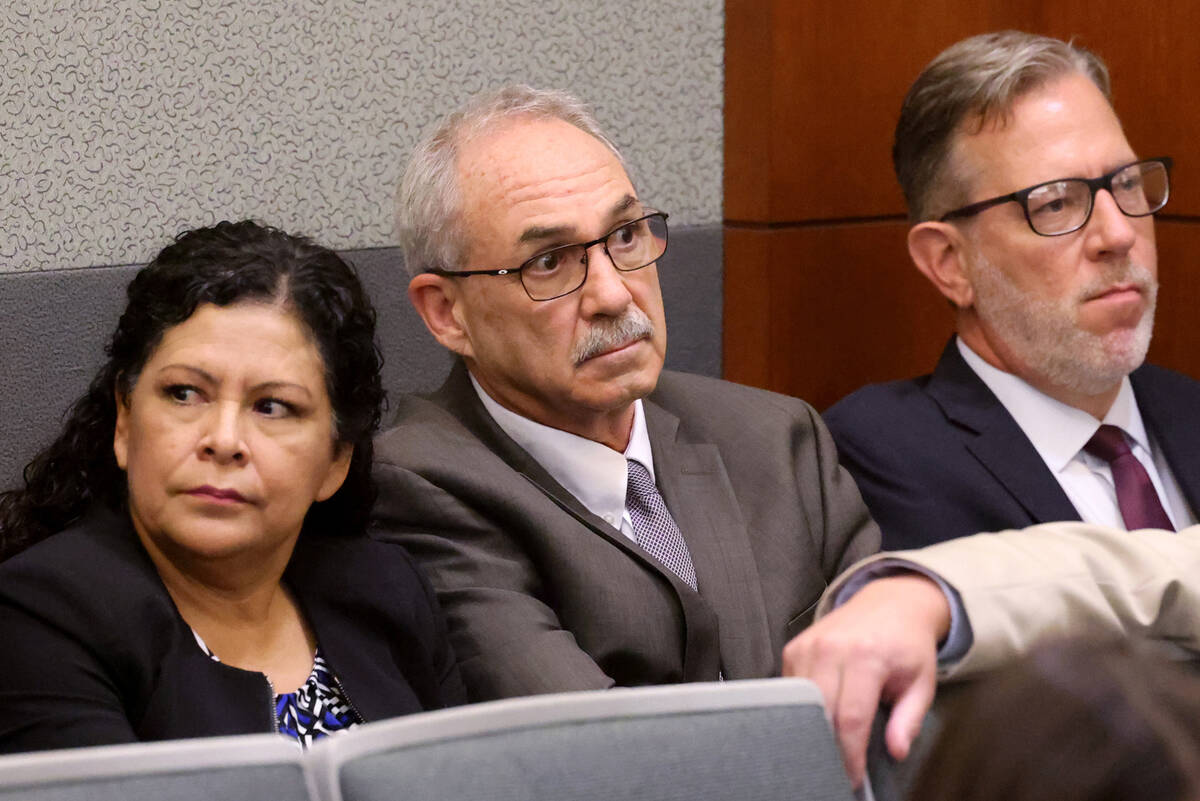 It would be deeply ironic if a union representing teachers chose not to learn what should be an obvious lesson.
On Wednesday, District Court Judge Crystal Eller ruled that teacher sickouts violated the law. In the days before the hearing, eight schools had closed due to high numbers of teachers calling in sick. Nevada's definition of a strike includes concerted employee absences based on a "pretext"-like illness.
The sickouts happened amid bitter contract negotiations between the Clark County School District and Clark County Education Association. Union executive director John Vellardita previously threatened "work actions," such as shutting down individual schools, if a contract wasn't reached.
"The court finds that a strike has occurred," Judge Eller said. She said it was "preposterous" to think the sickouts represented mass illness among teachers even if the evidence was largely circumstantial.
"It is more likely an indicator that there is a concerted effort to do exactly what has been threatened to be done by Mr. Vellardita and other people in public messages," she said.
Once the court finds that a strike occurred, Judge Eller correctly noted that the law dictates that "the court 'shall,' which means must, order an injunction." She did so. How refreshing to see a judge do her job of applying the law, instead of rewriting it based on personal preferences.
She then read off the penalties that the law provides if a strike occurs "as a courtesy." They include a daily fine of up to $50,000 against the union, a daily fine of up to $1,000 against union officials and firing employees who participate in the strike.
Those penalties are no joke, and that's how it should be. As Judge Eller pointed out, "There are families that need to go to work and feed their families." They are "counting on you guys to show up and follow the law."
The union said it would appeal the decision, but that's unlikely to succeed. For one, the injunction appears to have worked. On Thursday, all district schools opened.
For more than a decade in Nevada, threats and bluster have worked well for Mr. Vellardita. They didn't this time. The district is currently seeking to decertify the union, which the law allows when a union disavows its pledge not to strike. As the court has found the union engaged in a strike, that effort should move forward expeditiously.
The union's threats haven't worked. Instead of doubling down, it should change course and present the district with a compromise contract offer to avoid the drawn-out process of arbitration. Further illegal activity will only hasten the union's impending demise.