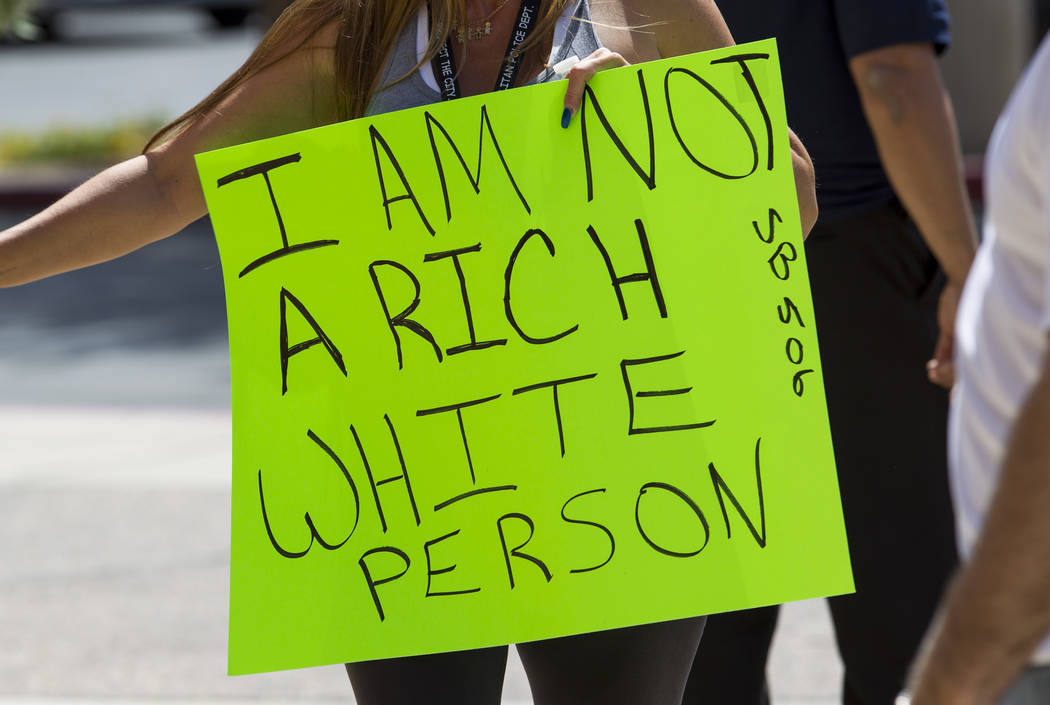 This week, an estimated 6.7 million people will participate in one of 32,000 National School Choice Week events throughout the country. This includes 125 events happening in Southern Nevada alone. In 2011, the first year of such observances, there were just 150 gatherings in the entire country.
On Monday, President Donald Trump issued a proclamation marking this week as National School Choice Week. Similarly, Gov. Brian Sandoval declared this Nevada School Choice Week.
The ceremonies keep growing because school choice has widespread appeal. Broadly defined, school choice means giving parents the ability to choose where their children attend school. These options include charter schools, magnet schools, online learning, homeschooling and private school choice programs such as vouchers, tuition tax credits and Education Savings Accounts.
The first voucher program began in Milwaukee in 1990. Today, 29 states and Washington, D.C., have some form of private school choice. Minnesota passed the first charter school law in 1991. Today, 43 states and D.C. have charter school laws. The U.S. Department of Education reports that more than 1.7 million children are educated at home, a number that has doubled since 1999.
Researchers have found evidence that school choice improves student achievement. There have been 18 random-assignment studies of private school choice programs throughout the country. "Of those, 14 find choice improves student outcomes," writes Greg Forster, senior fellow with EdChoice. "Two studies find no visible effect." Mr. Forster also notes that more than 30 studies show school choice also improves educational outcomes for students remaining in public schools.
Under Gov. Sandoval's leadership, Nevada has made strides in promoting choice. Lawmakers strengthened Nevada's charter school law in 2011 and 2013. More than 38,000 students now attend charter schools, which would constitute the third-largest district in Nevada. Support for charter schools has become a bipartisan affair.
In 2015, legislators passed a small tuition tax-credit program. It currently offers $6 million in scholarships with 10 percent yearly growth. Last session, lawmakers also pushed through a one-time boost of $20 million.
Notably, one thing is missing: funding for Education Savings Accounts. ESAs allow parents to divert a portion of state per-pupil funding into accounts they may tap for education services such as private school tuition, tutoring or online learning. Lawmakers sanctioned ESAs in 2015, but opponents mounted a legal challenge. The state Supreme Court upheld their constitutionality, but ruled the Legislature had improperly funded the program. Democrats successfully blocked their implementation in 2017.
School choice is one mechanism that can help Nevada emerge from the educational doldrums. That's worth celebrating and building on. Nevada's next governor must demand that ESAs be fully funded.