EDITORIAL: Clark County School District begins calendar year with new leader
August 13, 2018 - 9:00 pm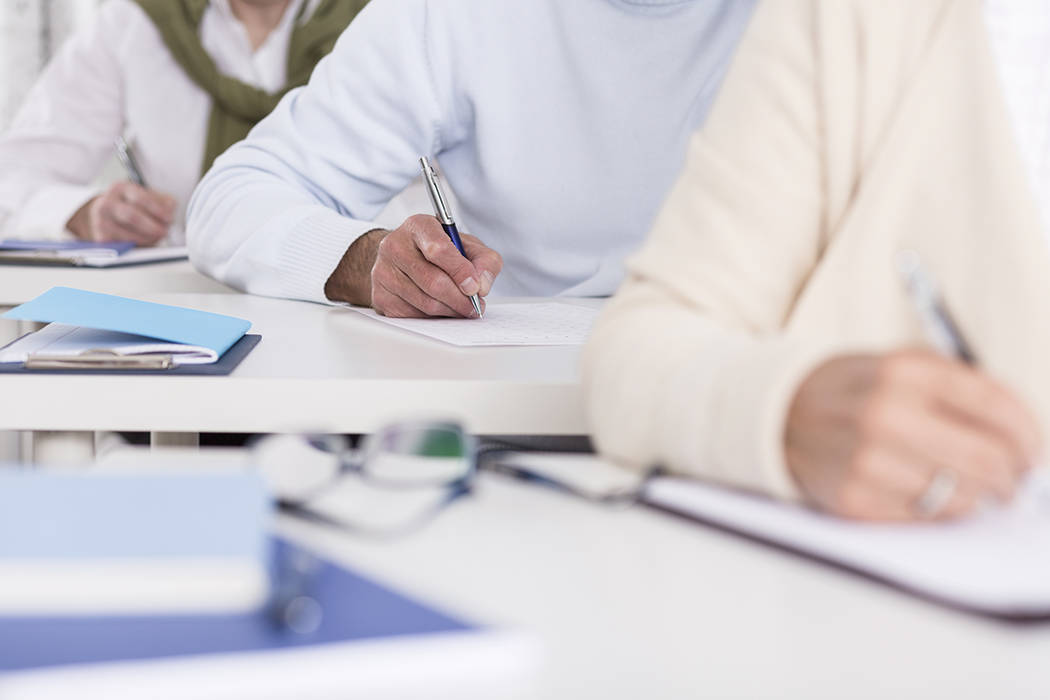 The Clark County School District began its 2018-19 calendar this week under the leadership of an affable new superintendent imbued with optimism. But it will take more than high hopes to lift the struggling district out of a deep quagmire of mediocrity and failure.
Jesus Jara came to Las Vegas in June after serving as deputy superintendent of the schools in Orange County, Florida. While cautioning that it will take time to turn around a district the size of Clark County — the nation's fifth-largest — he promises to set high standards and to demand accountability from district employees and educators.
Good. The district's success depends on bold reform and innovation. It demands that district leadership jettison low expectations and insist on results. It requires parents — and even the kids themselves — to take a more active role in the educational process. The current trajectory — a large portion of the student population lacking proficiency in basic skills, such as reading and math; too many graduating seniors wholly unprepared for college — is unacceptable.
Unfortunately, there is a large constituency that remains wedded to the failing status quo. In recent years, the Legislature has enacted a number of reforms intended to boost student performance. But virtually all of them have been met with hesitation or outright opposition by various factions of the entrenched education establishment, who have but one tired mantra: More money! More money!
In fact, no amount of taxpayer contributions can sate the education unions, despite the thin correlation between more spending and student achievement. Keep in mind that we're just three years removed from passage of the biggest tax hike in state history — $1.2 billion — which was directed to the state's public schools.
Mr. Jara will no doubt seek increased revenues in Carson City next year. That goes with the job. But at the same time, he must be an active proponent of the district reorganization, which was part of Gov. Brian Sandoval's 2015 reform package and is intended to give principals more autonomy over individual campuses. Mr. Jara should also embrace a more comprehensive teacher evaluation system, which union interests have blocked for years, and rein in social promotion, which has harmed too many students and perpetuated a fraud on parents by pushing kids forward before they are capable. His approach to Read By 3, set to be implemented next year, will be instructive.
The most recent test results revealed that just 29 percent of Clark County fourth-graders were proficient in math. By eighth grade, the number was 25 percent. In reading, 29 percent of students were considered proficient in both fourth and eighth grade. ACT scores are equally depressing, with Nevada ranking last in the nation among states that make the test mandatory for high school juniors.
These numbers are dreadful, but this is the reality of what Mr. Jara inherits. His challenges remain considerable, and the community should hope he is up to the task. Simply tinkering around the edges or pleading poverty won't be enough to successfully reverse course.