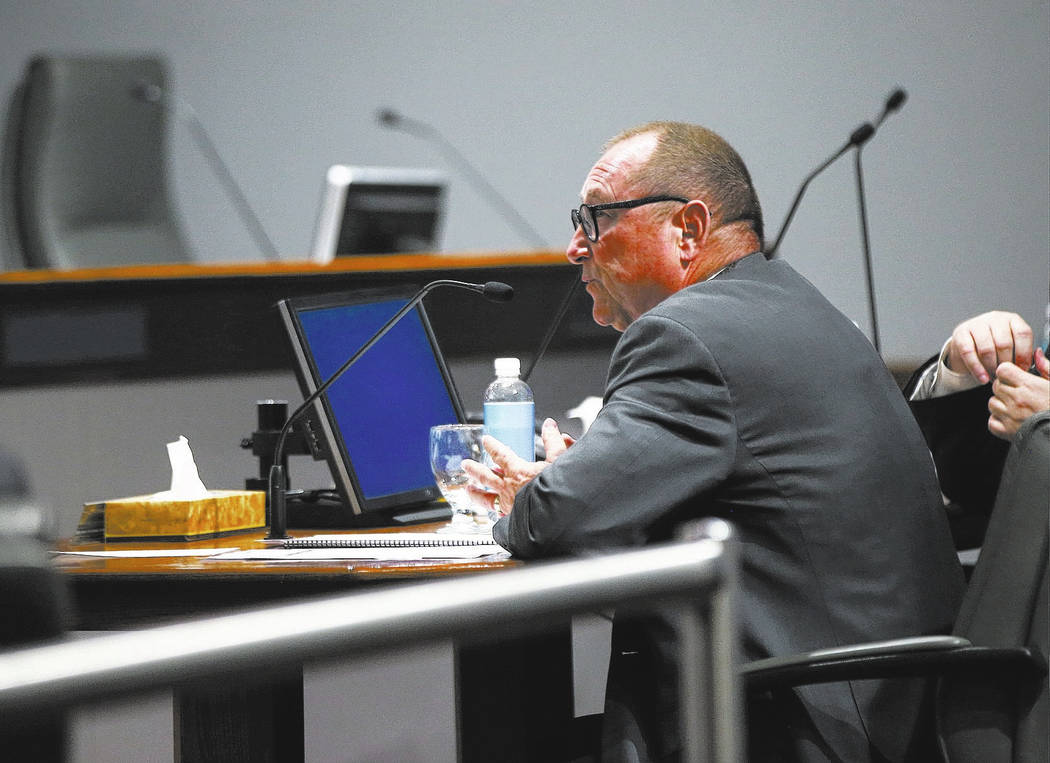 Rossi Ralenkotter, who has run the powerful Las Vegas Convention and Visitors Authority for 14 years, announced recently he will retire. The timing is no coincidence.
The convention authority, which has a budget of $448 million for fiscal 2018, is charged with promoting Southern Nevada. It has come under fire over the past year for lavish spending, extravagant perks and lax internal financial controls.
A Review-Journal investigation last year revealed that the authority spent freely on high-end entertainment and first-class travel for those on its 14-member board, long a coveted assignment for local politicians. Expensive gifts for employees were routine.
Mr. Ralenkotter, who has worked at the convention authority in some capacity since 1973, took a direct hit in April when an audit disclosed that he had used more than $16,000 in Southwest Airlines gift cards purchased with tax dollars for personal travel for himself and his family. The travel consisted of 56 trips to cities across the country.
Mr. Ralenkotter's compensation package last year was more than $860,000. Why someone earning that kind of money would feel the need to filch thousands of dollars of taxpayer-funded gift cards for his own personal use has yet to be adequately explained.
Mr. Ralenkotter apologized and repaid the money after the internal audit became public. But the convention authority's handling of the gift cards — the Review-Journal reported last week that a former convention authority executive hid the purchase of $90,000 of the cards and that $50,000 of it couldn't be accounted for — cries out for a more thorough investigation by the authorities.
In the wake of these revelations, Mr. Ralenkotter, 71, this week confirmed that he intends to step down. The Review-Journal's Jeff German, Richard N. Velotta and Arthur Kane reported this month that sources told them Mr. Ralenkotter "consulted an attorney to ensure he receives a proper financial package when he leaves."
Really? Who's running the show here? Given the stench of scandal now wafting from the authority, Mr. Ralenkotter is in little position to demand the board acquiesce to his own generous terms. He will enjoy a pension well north of six figures courtesy of taxpayers. Throw in his unused vacation and sick time, and he'll be able to live comfortably, to say the least, during his golden years.
Rather than give Mr. Ralenkotter a big, sloppy kiss courtesy of the taxpayers, the convention authority board should set his retirement date and go about facilitating a smooth transition to the heir apparent, former state economic development czar Steve Hill. But if board members can't resist, any discussion of a golden parachute should be done in a public setting so taxpayers will know whom to hold accountable for any extravagances.