EDITORIAL: Courts must fast-track challenges to Education Savings Accounts
September 2, 2015 - 12:00 pm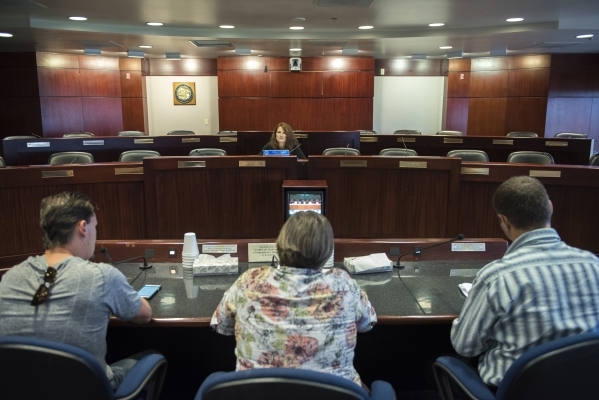 Nevada's Education Savings Accounts were destined for a court challenge before the legislation even made it to Gov. Brian Sandoval's desk this year. So it wasn't entirely surprising that the American Civil Liberties Union of Nevada filed a lawsuit last week arguing that the ESA law isn't constitutional and should be thrown out.
ESAs allow parents to withdraw their children from public school and gain control of the state funding that supported their enrollment. Parents can use that money to customize each child's education through private school tuition, tutoring, special therapies, online distance learning and other related expenses. Low-income families and those with disabled children can qualify for up to $5,700 per year in subsidies, while all other Nevadans, regardless of income, can qualify for up to $5,100 per year in benefits.
A child need only be enrolled in a public school for 100 school days to gain eligibility for an ESA. Thousands of Nevada families already have applied for the accounts through the state treasurer's office. Once the state makes its first distributions to account holders next year, many families will use that money to enroll their kids in parochial schools.
This is the basis of the ACLU's challenge. The Nevada Constitution prohibits the expenditure of tax dollars on parochial education. The ACLU claims ESAs already violate the constitution, even though religious schools have not yet collected a dollar from them. The ACLU wants a District Court judge to throw out the entire law, not merely prohibit the use of ESA funds at religious schools.
We believe ESAs are constitutional because parents, not the state, decide how education dollars are spent. But the courts will have final say.
Nevada's ESAs are the strongest, most universal school choice law in America and hold the potential to revolutionize education. Thousands of households already are counting on these funds being available next year, and thousands more will apply as awareness of ESAs grows. It's not in the public interest to have Nevada's ESA law tied up in court hearings and appeals for years.
District Court, the new Nevada Court of Appeals and the Nevada Supreme Court must put any ESA challenges on a fast track. Nevada families who have put up with inadequate schools for too long want choice — and certainty.