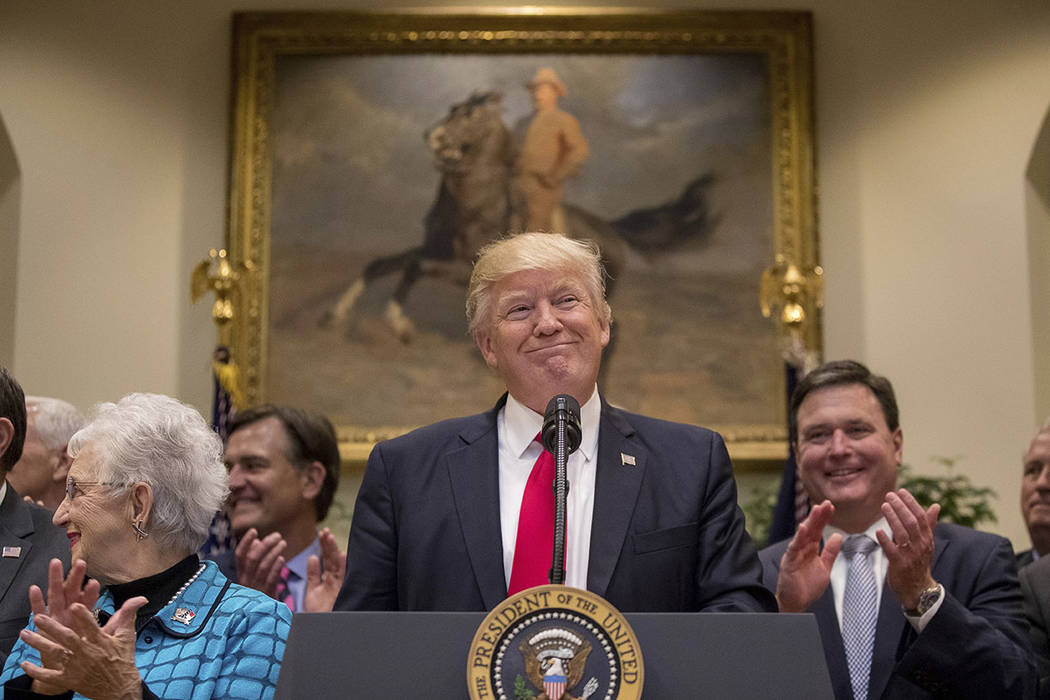 Robert Mueller headed to Capitol Hill last week to meet with House leaders of the Intelligence Committee. Mr. Mueller is the special counsel appointed to look into allegations of collusion between Russia and the Trump campaign.
But like most of these independent inquiries, the review has already undergone the inevitable expansion. The Washington Post, relying on leaked information, reported last week that Mr. Mueller is now focused on whether the president obstructed justice when he fired James Comey.
Mr. Trump has responded in the usual fashion: His thumbs have produced defiant social media posts excoriating the probe. "I am being investigated for firing the FBI director," he tweeted, "by the man who told me to fire the FBI director! Witch hunt!"
The president doesn't help himself with such outbursts. But he certainly has cause to be concerned about the process. Mr. Mueller is now the most powerful man in Washington. While he theoretically is subjected to judicial oversight and may be fired by the acting attorney general, special prosecutors or counsels have traditionally enjoyed wide latitude to stray into areas not even tangentially related to the initial allegation. That can lead to an expensive, drawn-out exercise and abuses. See: Scooter Libby.
"The problem with special counsels, as we've learned time and again," the Wall Street Journal noted in May, "is that they are by definition all but politically unaccountable. … Mr. Mueller will be under pressure to bring criminal indictments of some kind to justify his existence."
Indeed, the anti-Trump leaks already dripping out of Mr. Mueller's office don't bode well. Neither does the fact that news reports late last week indicated Mr. Mueller has hired attorneys for his team who donated to the Hillary Clinton and Barack Obama campaigns.
When you clear away the smoke, this entire controversy seems driven more by partisan political angst rather than legitimate legal concerns. Congressional Democrats have admitted that after months there is still no hard evidence of a Trump-Russia conspiracy, and the Comey matter seems more like an investigation in search of a crime.
"No one has yet to explain to me what the core crime that would be investigated with regards to Russian influence," said law professor Jonathan Turley, no fan of Mr. Trump.
With regard to obstruction, noted liberal attorney Alan Dershowitz has argued that Democrats are letting their acrimony toward the president cloud their judgment. "All of the president's actions" regarding James Comey "were within his constitutional and statutory authority."
Mr. Mueller is a well-respected professional. Perhaps he will show some restraint and stay between the lines. If so, that would be a first.