EDITORIAL: Dozier makes his own way out
January 10, 2019 - 3:05 pm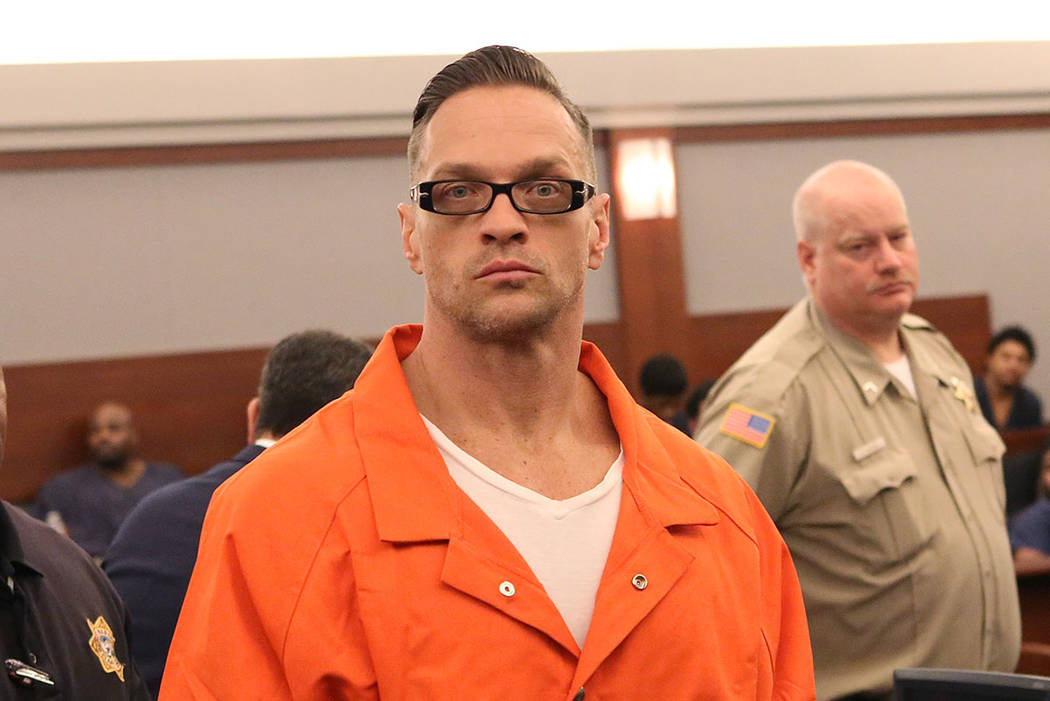 Scott Dozier gave a whole new meaning to the phrase taking the law into your own hands. Dozier died Saturday after apparently committing suicide in his Ely prison cell. He was found hanging by a bed sheet attached to an air vent, prison officials said.
The government had previously tried twice to execute Dozier, who had been on death row for more than a decade for killing two men and decapitating one of them. Lawsuits filed by a company that produced one of the lethal injection drugs stopped both scheduled executions.
While Dozier may have cheated the executioner, his suicide saved Nevada taxpayers a substantial amount of money in legal bills.
Unlike most death-row inmates, Dozier wanted to die and vocally pushed for his own execution. After his execution was delayed for a second time in July, Dozier made suicidal threats and took steps to kill himself, according to prison officials.
That resulted in Dozier being placed in an isolated cell. One of his stays there lasted 29 days. Dozier objected to the isolation, and his lawyers argued he should be returned to his normal cell. Two weeks before his death, Dozier told the Review-Journal, "I'm not walking around with suicidal ideations." A convicted murderer lying to get his way shouldn't come as a surprise.
An investigation is currently ongoing into his death. But absent evidence of major negligence, none of this should trigger a round of finger-pointing at prison officials. Keeping someone on suicide watch for the rest of his life isn't a viable long-term plan.
A convicted killer who faced capital punishment wanted his sentence carried out. When Nevada was blocked from doing so, he found a way to accomplish his goal. Dozier is solely responsible for his own death, just like he was responsible for the murders that put him on death row in the first place.
While support for the death penalty has dropped throughout the country in recent years, it remains the law in several states, including Nevada. In reality, though, the Nevada has no death penalty. The state has not carried out an execution since 2006, largely due to legal obstacles erected by anti-death penalty attorneys and activists, who prefer to fight their battles in the courts rather than to persuade lawmakers.
Disingenuous capital punishment opponents sue everyone involved and then argue the death penalty is too expensive and drawn out. If litigation continues to hold up lethal injections, lawmakers should authorize an alternative method if they want the law enforced.
Dozier escaped execution, but it was long past time for this saga to have reached its conclusion. May the families of the victims finally enjoy what little peace they may now find.