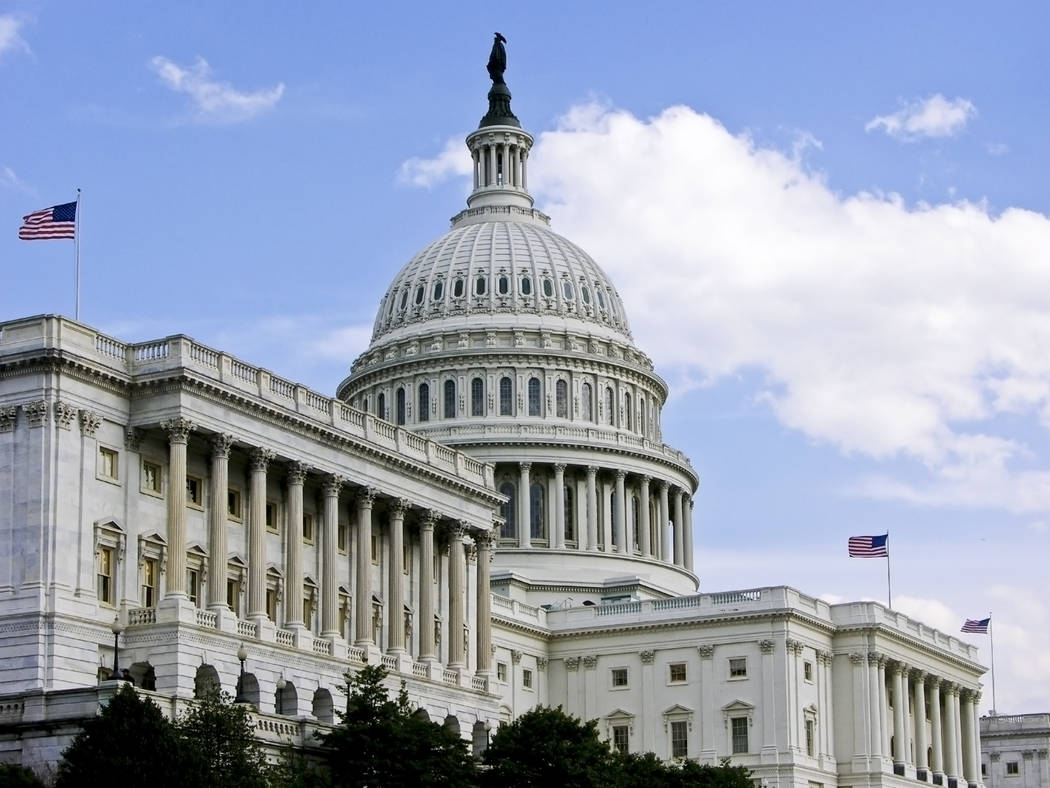 Somehow, some way, our resilient Republic has survived the Great Government Shutdown of 2018.
Democrats backed down Monday, and the Senate voted 81-18 to break a minority filibuster on a federal spending bill, ending the three-day "shutdown."
Democrats had refused to vote for a budget unless Republicans agreed to amnesty for thousands of so-called "Dreamers," illegal immigrants brought to the country as children by their parents. But on Monday, the man responsible for the disruption, Senate Minority Leader Chuck Schumer, said Democrats agreed to step aside after receiving assurances that Congress will hold a vote by the middle of February to determine the status of Dreamers.
A couple of observations:
■ This was a Democratic shutdown, pure and simple. Yet the perception among many voters, abetted by unflattering news coverage of the president and GOP Congress, was that Republicans bore responsibility.
In fact, Republican majorities in both houses supported the spending resolution, but the proposal required 60 votes to pass in the Senate under chamber rules. The deadlock occurred when the minority party insisted on appeasing its hyper-liberal base by prioritizing the Dreamer issue over keeping the federal government running.
Back in 2013, Republicans, led by Sens. Ted Cruz and Mike Lee, deserved the blame — or credit, depending upon your perspective — when they used a similar tactic to shut down Washington for 16 days over Obamacare. But this time, the onus was on Sen. Schumer and Nancy Pelosi.
■ It's worth noting that President Donald Trump avoided the slash-and-burn approach to the shutdown that his predecessor embraced with vigor. The Obama administration's response to the 2013 impasse was to order the closure of national parks and monuments and to essentially banish taxpayers from public lands, locking down access and erecting entry barriers. The point, of course, was to impose the maximum amount of inconvenience in an effort to sway public opinion.
But Mr. Trump's White House eschewed such cynical ploys. In Southern Nevada, Lake Mead remained mostly accessible to visitors, as did Red Rock Canyon. This was by design. The administration, the Huffington Post reports, notified National Park Service officials to keep the attractions open "unless access presents a serious and imminent threat to human life, safety or health" or poses a risk to " a sensitive natural or cultural resource."
At any rate, the president didn't hesitate to synthesize the shutdown debate on social media. "The Democrats are turning down services and security for citizens in favor of service and security for noncitizens," he tweeted. "Not good!" Uber-progressives bemoaned the Democratic withdrawal, but if they believe such a message wouldn't resonate with a great many American voters — including political moderates — they remain clueless about why Donald Trump sits in the Oval Office.