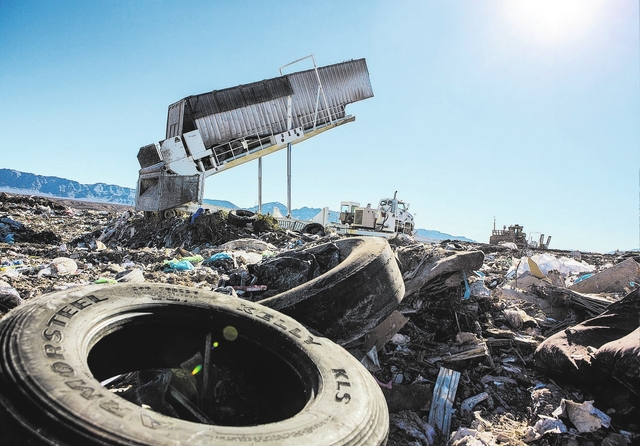 Southern Nevada's local governments have all given Republic Services the exclusive franchise to haul trash in the valley. But elected officials in those jurisdictions still have an obligation to ensure the company lives up to the terms of its contracts.
The Review-Journal's Nicole Raz reported last week that Republic — perhaps in contrast to local ordinances — is imposing on some commercial clients various fees that are not included in its franchise agreements with Las Vegas, North Las Vegas, Henderson or Clark County. The charges include commercial container delivery and removal levies and an "industrial dry run" fee.
Danielle Basson, COO of Simple Environmental Services Group, told Ms. Raz that her company stopped paying the charges after she asked Republic to document that they had been approved. "There's no way to gauge just how much money Republic has netted from those unapproved fees," she said, adding that, "If we had paid them, it would probably be in the thousands of dollars."
Republic responded by noting that each year it gives local governments a list of "supplemental services" that details various fees the company imposes outside those allowed in the ordinances or franchise agreements. But that conveniently tap dances around the issue of whether the trash hauler has the legal authority to apply such charges in the first place.
If local elected officials refuse to open up the trash contract to competitive bidding, the least they can do is more closely scrutinize whether Republic Services is inappropriately piling on its commercial customers.