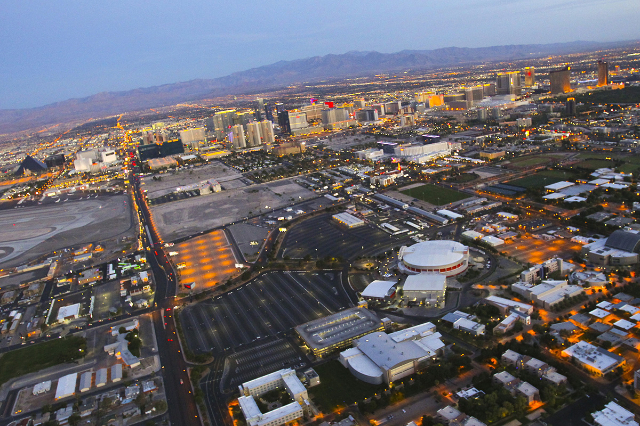 The 2016 presidential race is drawing huge interest from Americans — Republican debates on both Fox News and CNN attracted record-breaking ratings for both networks — so it makes perfect sense for Las Vegas to attach its brand to the campaign.
The Las Vegas Convention and Visitors Authority Board will hold a special meeting today to consider a $4 million expenditure to host a presidential or vice presidential debate next fall, after the major parties nominate their candidates. The $4 million would cover a host fee and the costs of staging the event at UNLV's Thomas & Mack Center.
Las Vegas is competing with 15 other cities for the right to host one of the four debates next year, and the value of the global exposure is estimated to be worth at least $50 million. For this election cycle, that figure might be low.
Las Vegas already has an important role in the presidential race. Candidates are frequent visitors to the valley, the city is hosting a Democratic debate next month and a Republican debate in December, Nevada enjoys early-state status in the nominating process, and the state's demographics make it winnable for either party. Further elevating the city's role in deciding the presidency is a great business decision. The board should approve the expenditure.