EDITORIAL: National monuments survive Trump administration review
August 26, 2017 - 9:00 pm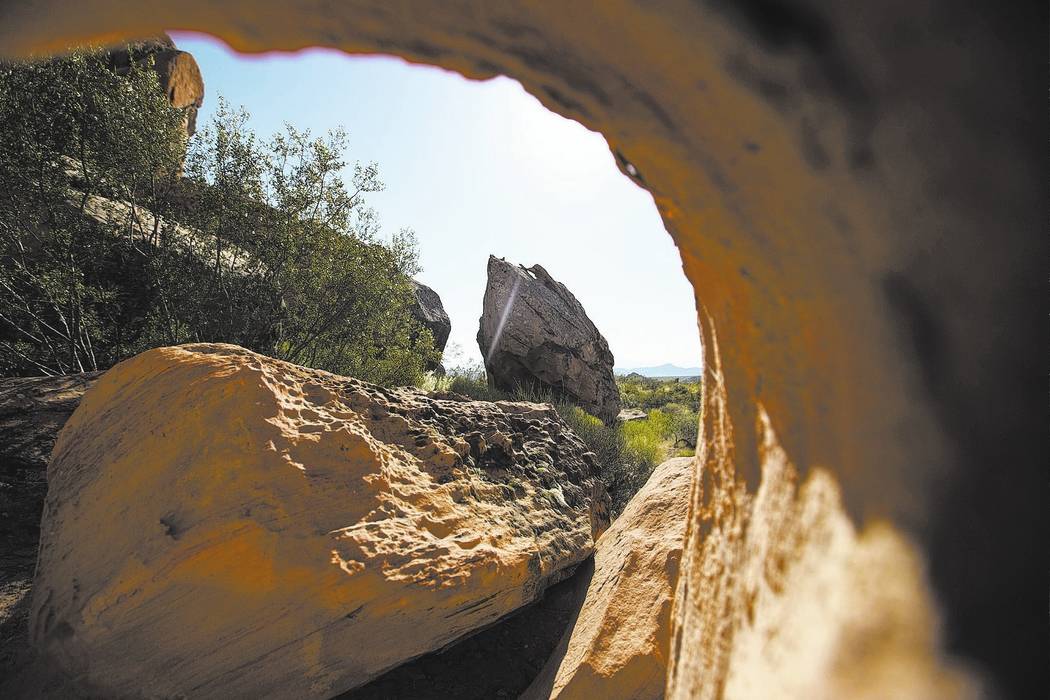 Members of the environmental lobby should be ecstatic that the Interior Department's review of 27 national monuments resulted in minimal changes. But in today's world of all-or-nothing politics, they're instead speed-dialing their attorneys and wringing their hands because a handful of these nature reserves may still be partially downsized.
Oh, the horror!
Interior Secretary Ryan Zinke completed the review last week. He recommended that no designation be rescinded. But a spokesman said he has also proposed border modifications for a handful of monuments. The department has yet to name those areas, but they could include Nevada's Gold Butte and Basin and Range.
The monuments were all created by presidential fiat under the 1906 Antiquities Act. The Obama administration made liberal use of the law to reward favored political constituencies in the environmental movement, unilaterally increasing restrictions on millions of acres across the West. The review was a reasonable effort by the Trump administration to alleviate concerns that decisions were being made without adequate input from the people who live and work on or near such lands.
"No president should use the authority under the Antiquities Act to restrict public access, prevent hunting and fishing, burden private land, or eliminate traditional land uses, unless such action is needed to protect the object," Mr. Zinke said in a statement. "The recommendations I sent to the president on national monuments will maintain federal ownership of all federal land and protect the land under federal environmental regulations, and also provide a much needed change for the local communities who border and rely on these lands for hunting and fishing, economic development, traditional uses and recreation."
This is hardly radical.
Consider that the federal government "controls" some 85 percent of Nevada's acreage. It will not trigger a national calamity if that number is reduced to 80 percent, 75 percent or even 60 percent. At the very least, any time the feds restrict activity on additional lands — whether through monument designations or other means — they should be forced to sell off a concurrent amount of less environmentally sensitive real estate to private interests for productive use.
Meanwhile, Congress should seriously consider reforming the Antiquities Act. Rep. Rob Bishop, a Utah Republican, has proposed precisely that, urging the House and Senate to put "reasonable limits" on how presidents may make decisions under the law to ensure adequate local input.
"What we have here is an Antiquities Act that has been abused by a few presidents for too long," Rep. Bishop told Roll Call, adding that the previous administration's usage of it was politically motivated. "Congress needs to step up and clarify how it will be used in the future."
During his eight years in office, Barack Obama "created 26 national monuments totaling 88.3 million acres, while adding another 465.2 million acres to existing monuments," writes Reed Watson, the executive director of the Property and Environment Research Center. "By the stroke of a pen, without any input from Congress, those lands and waters are now off limits to almost everything but recreational use."
While that may sound wonderful to the gentry greens in the Bay Area or Manhattan, it's another story to those trying to survive in rural Western communities. A more balanced approach to such designations is long overdue.