EDITORIAL: Obamacare's high premiums, high deductibles make insurance useless
November 22, 2015 - 9:27 am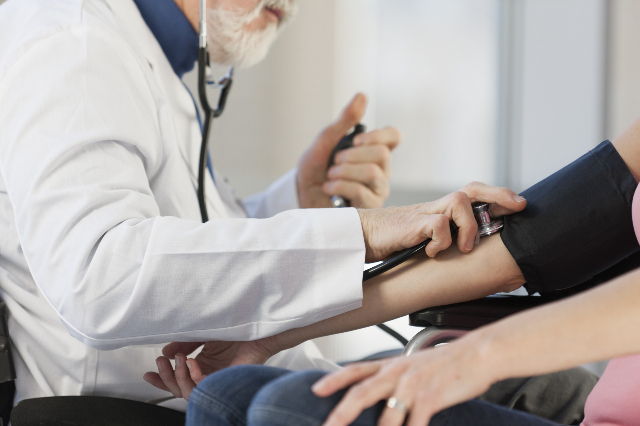 The Affordable Care Act was supposed to reduce health care costs for millions of Americans. Instead, it has increased both premiums and out-of-pocket costs to the point that Obamacare insurance is essentially worthless to families living paycheck to paycheck.
According to a recent report by The New York Times, more than half the health insurance plans for sale in many states via HealthCare.gov come with a deductible of $3,000 or more. Democrats — and some Republicans who are opposed to the law — traditionally have supported these high deductibles because they give consumers a reason to be cost-conscious about their health care.
But for high-deductible policies to offer value, their premiums must be cheap — as they were before Obamacare became the law of the land. According to the Times, however, Obamacare plans have such high deductibles and high premiums that they've caused many who've recently purchased coverage to feel as vulnerable as they did when they were uninsured. The newspaper interviewed some of them, and their stories destroy the arguments of Obamacare cheerleaders.
A man from New Jersey told the newspaper that his $3,000 deductible "makes it impossible to actually go to the doctor" to be treated for his chronic knee pain. "We have insurance," he says, "but we can't afford to use it."
The deductible is so high for one Illinois woman that her family has to pay for virtually all of their medical expenses out of pocket. She says their health insurance policy "is really there for emergencies only, and basic wellness appointments."
A woman from Houston told the newspaper her deductible is so "ridiculously high" that she would never be able to exceed it unless "something catastrophic happened" to her. She said she'd be better off not purchasing the insurance and just saving the money in case something bad did happen.
The frustration felt by millions of Americans was perhaps best summed up by a woman from Tennessee: "When they said affordable, I thought they really meant affordable." According to a recent study by the Robert Wood Johnson Foundation, around 35 percent of the 24 million Americans eligible for Obamacare subsidies are actively enrolling and paying their premiums. Those who aren't signing up either can't afford the coverage or correctly see it as a terrible deal.
The low enrollment rate is unsustainable. The New York Times piece came out just days before UnitedHealth, the nation's largest health insurer, announced that huge losses from the sale of Obamacare plans have forced the company to seriously consider pulling out of the exchanges. The more insurers bail out of the exchanges, the greater the risk to insurers who remain in the exchanges, and the greater the chance they'll exit as well. Republicans might not need to repeal Obamacare. It's headed for collapse.
Not surprisingly, the Obama administration is betting that increased tax penalties will convince millions of Americans to buy coverage they already can't afford and wouldn't voluntarily buy. A true Affordable Care Act, however, would get rid of all the coverage mandates, get rid of "free" preventive care, and give people the ability to buy insurance that covers only catastrophe and hospitalization, not routine care. And it would dump the tax penalties for those who don't buy insurance. It's ruthless punishment for people who can afford neither.