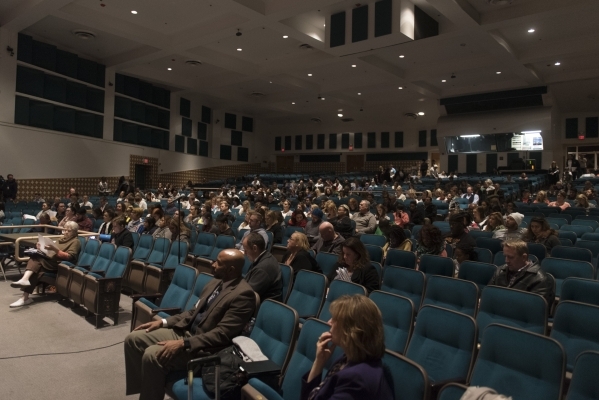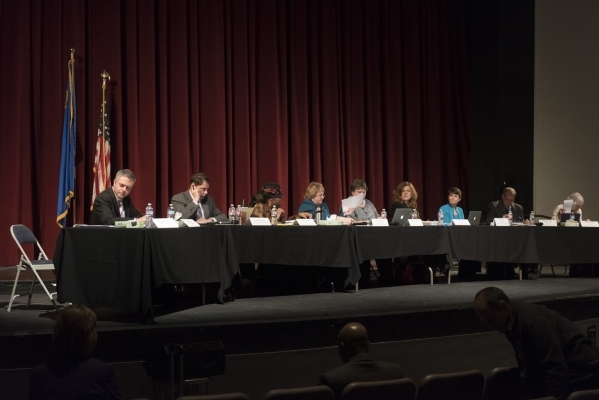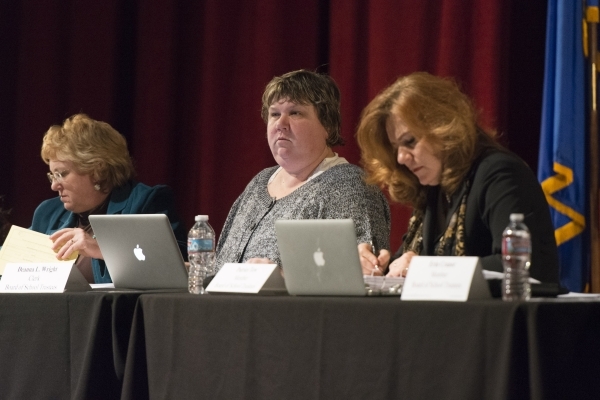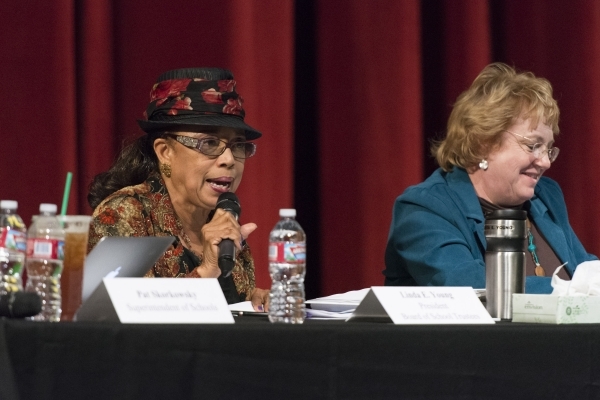 Public meetings are supposed to provide the public with opportunities to be heard, not deliberately ignored.
The cynical, perfunctory workshops staged by the Clark County School Board as part of its relentless campaign to replace abstinence-based sex education with sexuality education might as well have placed a dark curtain between taxpayers and trustees. The elected stewards of the county's public school monopoly don't care what their constituents think about the issue and are moving forward with unpopular curriculum changes based solely on their own arrogant convictions.
The leader of the cause is District F Trustee Carolyn Edwards, who in her final four-year term on the board is unburdened by the fear of again facing the electorate. She has long wanted to change state law to require families to opt out of sex education, rather than opt in. She lost that fight — badly. But Ms. Edwards failed to see that defeat for what it was: a rejection of her ideology. She believes her cause is righteous, no matter how many parents tell her otherwise because they don't trust public schools to teach their children about sex.
It was telling that the location for Thursday's sex education meeting was the same as others before it: downtown's Las Vegas Academy, a magnet school that's exceptionally accepting of LGBT students. We wish every other valley campus was as intolerant of bullying and bigotry. The school district clearly hoped the LGBT community would seize home-field advantage to offset the number of parents who've consistently voiced their opposition. But that never happened. Opponents of sexuality education again packed the room, not motivated by intolerance, but out of a desire to talk to their children about intimacy themselves.
Imagine how much stronger the opposition would have been if the meeting had been held anywhere else.
There is no groundswell of support for the imposition of sexuality education in Clark County. Supporters have had numerous opportunities to show their strength through numbers and failed to do so.
But trustees want what they want. They voted unanimously to begin the development of a sexuality education curriculum that reaches into elementary school and goes beyond sexuality to cover gender identity and gender stereotypes. Ms. Edwards marginalized parent opposition by claiming the support of people who weren't in attendance Thursday.
"My children are not in school anymore (but) that doesn't mean my opinion doesn't matter," she said. "Nor should it mean that someone else's opinion doesn't matter just because they don't have a student in the district."
Trustees also directed school district staff to research the creation of a tiered approach to sexuality education, so a parent could choose "sex ed light" or "the Full Monty," said Trustee Chris Garvey.
But parents clearly don't want that choice. They don't want the school district to overreach and spend time on a new curriculum they don't want. They'd rather see the school district focus on doing a better job teaching core proficiencies. And they'd really like to see trustees and school officials who claim to value parental involvement and input actually listen to that input.