EDITORIAL: The school district's transparency sham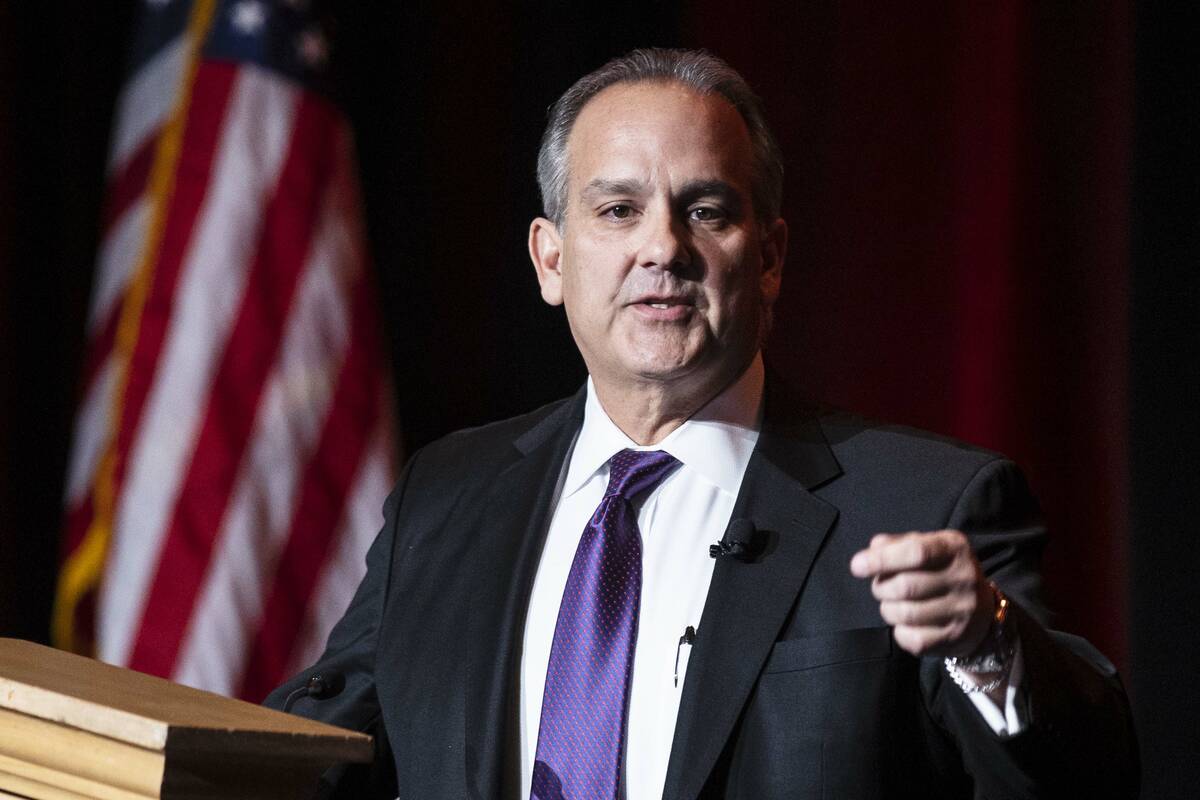 School Superintendent Jesus Jara held a news conference on transparency this week but then ran for the hills when he faced questions about transparency. That's your Clark County School District at work.
On Tuesday, Mr. Jara took to the cameras to tout a new online data "dashboard" that allows taxpayers to access regularly updated information about district test scores, enrollment, attendance rates and other details. "This is an investment of time energy and dollars," Mr. Jara said. "This is something the community asked for."
The announcement comes as state lawmakers and Gov. Joe Lombardo have been increasingly vocal about demanding accountability from the district in return for billions in additional taxpayer support.
Mr. Jara and district officials touted the new website — paid for with federal COVID relief dollars — as evidence of their commitment to openness. At the same time however, district officials have refused to comply with a public records request stemming from a Feb. 9 incident at Durango High School involving a district police officer's treatment of a student.
The encounter was caught on video and later posted on social media. It appears to show an officer grabbing and throwing down a Black teenager who was recording the arrest of a fellow student. Officers had been told that a student may have had a firearm.
The Review-Journal has requested a copy of the incident report, body camera footage and information on any prior complaints filed against the officer in question. The district responded by running for the shadows and claiming the information is "not required to be produced under the public records law." In fact, nothing in the statute exempts such documents from state public records laws.
The ACLU of Nevada, which is representing the students involved, has also demanded body camera footage and threatened to go to court to obtain it.
At the event touting the new dashboard and "transparency," a Review-Journal reporter asked Mr. Jara about the district's failure to follow state law governing open records. He bobbed and weaved. "So what I'll commit to releasing is actually I'll commit to releasing the data dashboard that we have in front of us because that's what this is about," he said. "It's not about the records request that you have."
And there you have it, neatly summarized by the superintendent himself. The district's commitment to transparency is for show. It's a ruse, a sham to be trotted out when it's convenient and ignored when it's not. The taxpayers deserve better. And lawmakers should take notice.