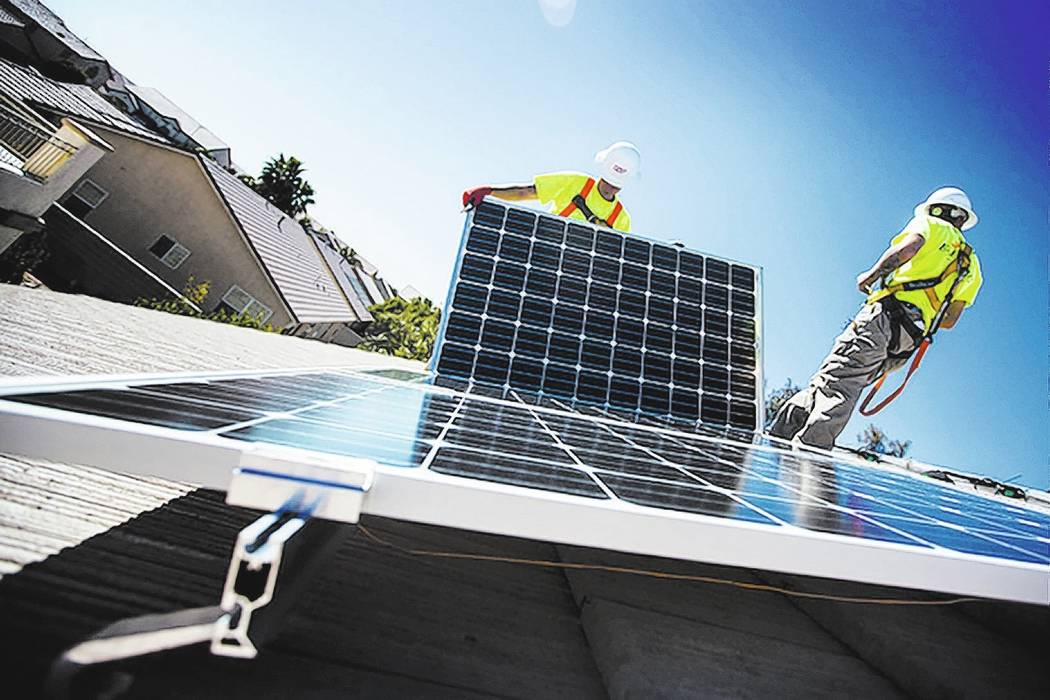 Lawmakers pandering to the rooftop solar industry — which has an insatiable appetite for taxpayer subsidies swaddled in the virtue of green energy — have now embraced Assembly Bill 270 in Carson City.
The measure, sponsored by Assemblyman Justin Watkins, a Las Vegas Democrat, is an attempt to spur solar panel sales by once again guaranteeing that homeowners who have the systems installed will receive an exorbitant return for the excess power they generate.
The proposal comes in response to the "net metering" controversy that erupted when the state Public Utilities Commission made adjustments in late 2015 to the utility charges paid by those with rooftop solar and to the credits they earned for their surplus electricity. Those changes, which better reflected market realities, reined in the handouts and, consequently, made the industry less viable.
And that speaks volumes.
AB 270 is now before the Assembly Commerce Committee. It would guarantee rooftop solar users a minimum credit of 11 cents per kilowatt-hour for electricity they return to the grid. This is a sop to an industry that has made millions of dollars by promoting cheap financing for home solar panel leases while pocketing or selling the generous federal tax credits available to homeowners who install the equipment.
Even Mother Jones magazine, no mouthpiece for dirty energy, last year called the marketing tactics of rooftop solar purveyors "misleading." Some unsuspecting homeowners, locked into long-term contracts, have even been hit with liens placed by rooftop solar companies. It's not a stretch to speculate that were fossil fuel producers employing similar tactics, the progressives who support AB 270 would be breaking out the regulatory shackles in the name of consumer protection.
In addition, why should NV Energy be forced to pay rooftop solar customers the retail rate for their surplus electricity? That makes no sense when the company can get the same power elsewhere for the far cheaper wholesale price — if it even needs the power, at all. In fact, however, this is the lynchpin of this whole scheme. Without the mandated and inflated resale power rate promised those who install the panels on their homes — along with the abundant federal subsidies showered on those who own the systems — the rooftop solar industry can't survive.
Those eager to go green and generate their own electricity should certainly be free to do so. Companies hoping to help them accomplish that goal should also be free to compete in the marketplace. But neither should expect a lucrative taxpayer handout in perpetuity.
If the rooftop solar industry can't stand on its own, so be it. The Legislature should reject Assembly Bill 270.