Nevada's incorporation shell game finally gets global scrutiny it deserves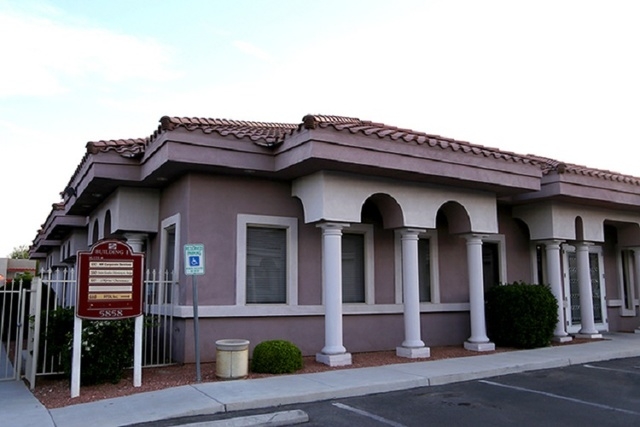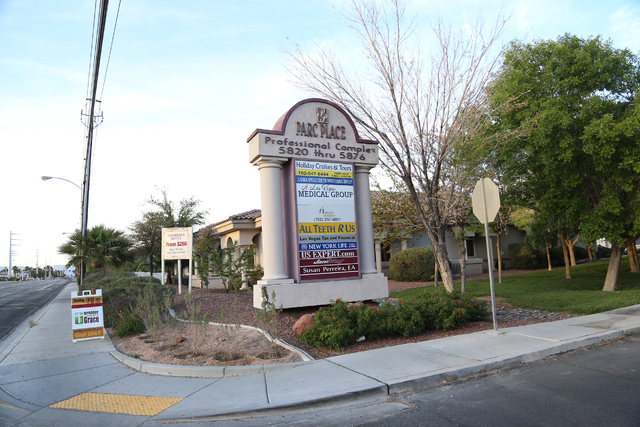 Nevada's lax laws of incorporation have long rolled out the welcome mat not only for legitimate businesses, but also for cockroach companies and sleazy straw men seeking to conceal their assets and identities.
Look at what's crawled out from under the mat this time.
In a story reverberating globally from the International Consortium of Investigative Journalists, Panamanian law firm Mossack Fonseca — with a Las Vegas office on Pecos Road — is accused of facilitating billions of dollars in dark money concealment for a staggering range of clients in part through its use of Nevada's tough-to-track laws of incorporation. From corporate barons and Middle Eastern monarchs to associates of Russian President Vladimir Putin, the impressive list begins with some of the world's wealthiest people. The leak of 11.5 million Mossack Fonseca legal documents stretches from 1977 to late 2015 and reveals the offshore holdings of people and companies from more than 220 countries. A spokesman for the embattled firm said it is proud of its work and follows the law, but Mossack Fonseca is also dealing with allegations its officials attempted to destroy potentially incriminating information at its Las Vegas office.
The investigative consortium's analysis of the mountainous trove of documents so far has found at least 33 companies and individuals linked to Mexican drug cartels, terrorist organizations and rogue states. It shouldn't be surprising if nefarious characters or the family members of corrupt politicians are found to have been hiding behind shell corporations crafted in Nevada. It's what we do.
The secrecy provided under the state's laws of incorporation is no accident. It's a revenue source. With business filing fees doubled in recent years, total commercial recordings now annually generate more than $100 million.
The state gets its piece. But Nevada also maintains an international reputation as a mill that churns out limited liability companies and shell corporations by the score. I've written about the phenomenon a number of times over the years — often after federal law enforcement has managed to pry open one of the malodorous corporate constructs during a criminal investigation.
Whether the state's incorporation laws were shown to play a role in facilitating tax evasion and money laundering, or mortgage fraud and political corruption, the response is almost always the same: the sound of crickets chirping in sleepy Carson City.
Although the casino industry is often pointed to as a historical source of money laundering, one former federal law enforcement expert speaking on condition of anonymity said Monday, "Shell corporations are by far the biggest money laundering facilitation in Nevada — much bigger than the casinos. Casinos want to keep the money in. Shell corporations are in the business of moving the money out."
Nevada officials like to argue that the vast majority of the state's incorporations are legitimate, but it's not a coincidence the road to offshore tax havens and laundered criminal profits often begins with a shiny Silver State shell corporation. Nevada resident agent legal services are plentiful. In the case of Mossack Fonseca, it's the high-rolling clientele and the trail of suspected political corruption that ought to be rousing our state leaders from their endless slumber.
In the past, Nevada politicians have managed to ride out the heat by talking tough, "studying" the complexities and joining in under-staffed task forces. Whether it's recession-era economics or the state's supposed libertarian traditions, the excuses to do nothing have always been in plentiful supply.
Will this time be different?
It think it's possible.
Fallout from a federal lawsuit playing out in U.S. District Court may eventually force real changes. The lawsuit was filed by NML Capital Ltd., a bondholder that alleges Argentina owes it $1.7 billion. For two years lawyers for the company have fought to obtain information they believe will help prove millions of dollars used to facilitate political corruption were laundered through 123 Nevada shell corporations structured by Mossack Fonseca subsidiary MF Corporate Services.
The time to roll up Nevada's shell corporation welcome mat is long past. Perhaps, at last, the winking status quo won't hold.
This time, the world is watching.
John L. Smith's column appears Sunday, Tuesday, Wednesday, Friday and Saturday. Contact him at 702-383-0295 or jsmith@reviewjournal.com. On Twitter: @jlnevadasmith