STEVE SEBELIUS: Once you accept subsidies, it's just a question of 'how much'?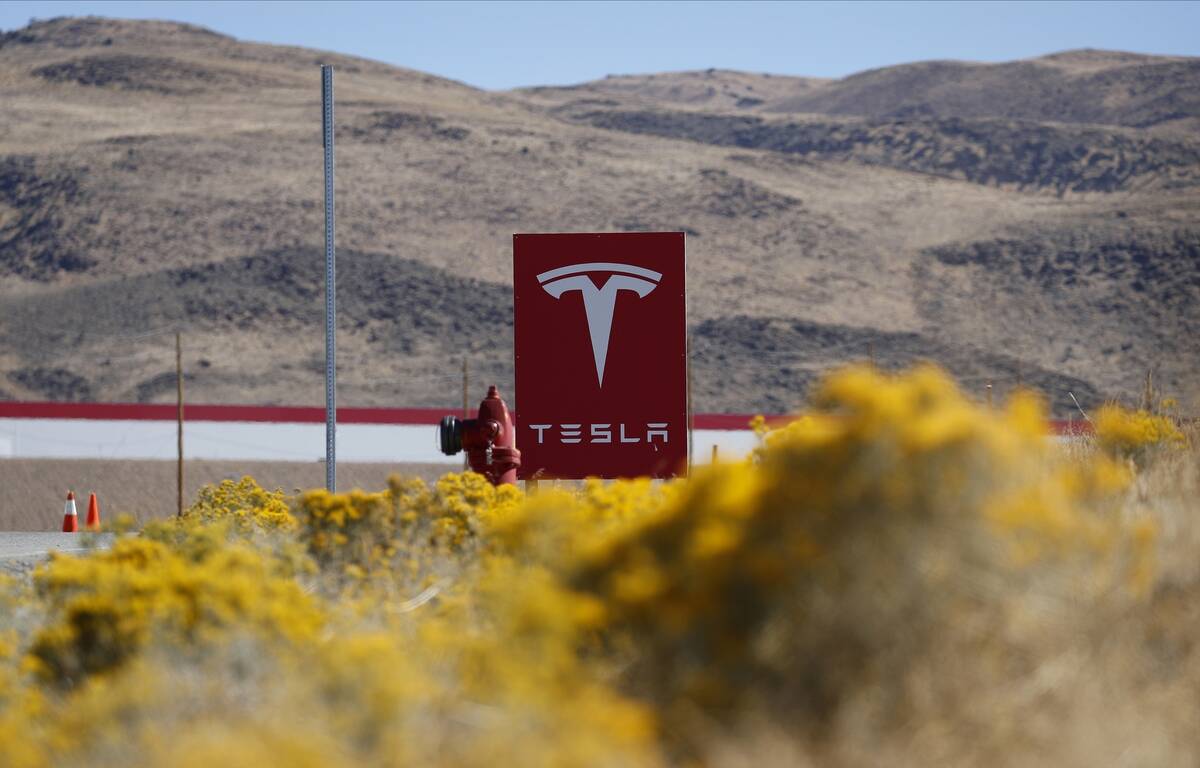 Here we go again!
The announcement last week that the Oakland Athletics had struck a deal to purchase a stadium site in Las Vegas has once again brought the issue of public support for private enterprise to the fore.
And while there is a public component to the $1.5 billion stadium planned for Tropicana Avenue and Dean Martin Drive, there won't be a direct taxpayer subsidy in the form of a new tax or a cash payment, as we've seen in so many other deals.
Which raises the question: Why not?
There are two ways to approach public subsidies, whether for sports teams, electric car manufacturers or any other kind of business.
The first says the taxpayers should not give out any money whatsoever, especially to multibillion-dollar organizations that could easily afford to build their own factories, stadiums or headquarters. Public money should be devoted to public goods. The downside is that, because state and local governments compete to toss taxpayer money to big companies to win their business, a strict no-subsidy policy will cost your state sports teams, corporate headquarters and the jobs that come with them.
Then there's the other philosophy, the one that dubs tax subsidies "investments" and says plighting taxpayer dollars in order to get bigger gains is an acceptable use of that money.
Once you've accepted this idea, the only real question left is, what's the return on investment?
Las Vegas, obviously, has chosen the latter approach.
That's why it agreed to a special room tax to provide $750 million to help build Allegiant Stadium for the Raiders. It's why the Las Vegas Convention and Visitors Authority put up $80 million for the "naming rights" to the Las Vegas Ballpark, or "sponsors" various events using doubloons from its room tax treasure chest. It's why Henderson subsidized the construction of the Raiders headquarters, the Dollar Loan Center and the Lifeguard Arena.
In the case of the A's, however, there won't be a direct handout. Instead, the plan calls for the creation of a tax increment district, where the increase in taxes paid after the baseball stadium is built will be used to defray some of the costs of building. Transferable tax credits will also be part of the bargain, according to reports. The A's themselves will be responsible for the lion's share of the costs.
In fact, that's one of the few things former Democratic Gov. Steve Sisolak and current Republican Gov. Joe Lombardo agreed on: no new taxes for the purpose of a baseball stadium.
But that brings us back to the question: Why not?
If we've already accepted that subsidies are part of the costs of doing business, and we've accepted the idea that the only thing we're really talking about is how much to "invest," why wouldn't we subsidize the A's or anybody else that comes along?
If a given project is going to bring in, say, $1 billion in economic benefits, then who's to say we shouldn't spend $200 million, or even $500 million in taxpayer dollars/tax credits to make it happen? That would still be a 50 percent return on investment. An even bigger "investment," say $800 million or $900 million, while steep, would ostensibly net us $100 million or $200 million we didn't have when we started, right?
There are some deals that have been pitched that have been rejected, companies just looking for a handout and thinking Las Vegas would be an easy mark. (Where could that idea have come from?) But we apparently never hear about those because the only ones we do hear about are the deals that are consummated.
The bottom line? Once we open the door to playing in the economic development game, the question isn't whether, but "how much"? And with other states and cities bidding against us, the price will always be a moving target, and taxpayers will perpetually be on the hook.
Backers of subsidies can point to Allegiant, which has been host not just to Raiders games but concerts, soccer matches and other events, generating twice as many visitors as predicted, which brings tax revenue, jobs and more tourists to town.
But skeptics can point to the T-Mobile Arena, built with private dollars and no subsidies, that accomplishes much the same thing, albeit on a much smaller scale. If MGM Resorts International can do it, why not the Raiders, the A's or Tesla?
It's a fair question.
Contact Steve Sebelius at SSebelius@reviewjournal.com or 702-383-0253. Follow @SteveSebelius on Twitter.