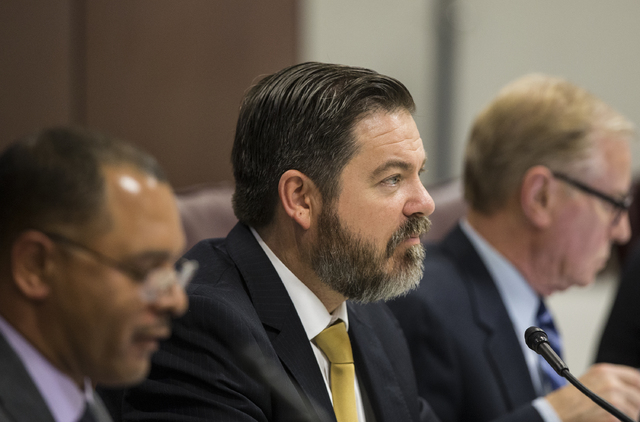 Here are three things to watch for on day 71 of the 2017 Legislative session:
1. Light duty. After a hectic day of committee hearings on Friday, there are only three committees scheduled to meet. A Senate Floor session is scheduled at 11 a.m. with dozens of bills up on General File, which means they could be up for a vote.
2. Marsy's law. The 2015 Legislature passed Senate Joint Resolution 17, which would put certain rights for crime victims into Nevada's constitution. Because it's a constitutional amendment, it must be voted on again in 2017 and passed by voters in 2018. It's modeled after a similar measure in California and named after a crime victim. The full Senate may vote on the proposal by Sen. Minority Leader Michael Roberson, R-Henderson, during its 11 a.m. floor session.
3. More time to graduate. Struggling students would get up to an additional three semesters to graduate if Sen. Becky Harris, R-Las Vegas, gets her way. Senate Bill 132 is up in Senate Finance at 8 a.m.
Contact Victor Joecks at vjoecks@reviewjournal.com or 702-383-4698. Follow @victorjoecks on Twitter.