After background checks failed to stop Texas shooter, NRA instructor did
Updated November 7, 2017 - 11:31 pm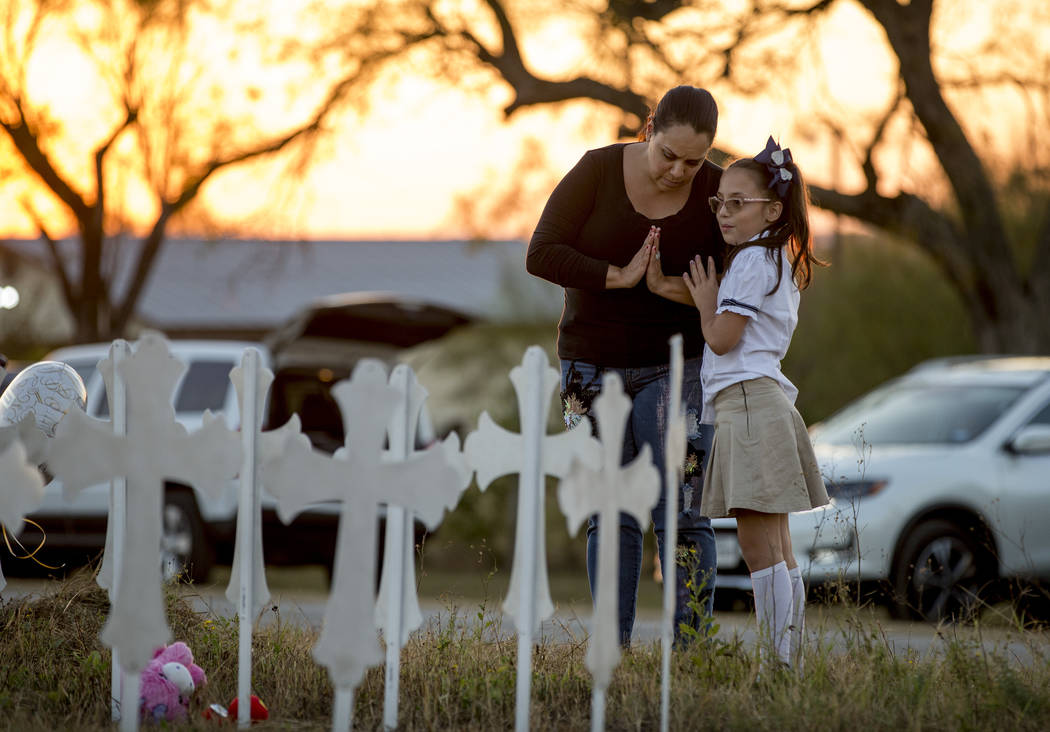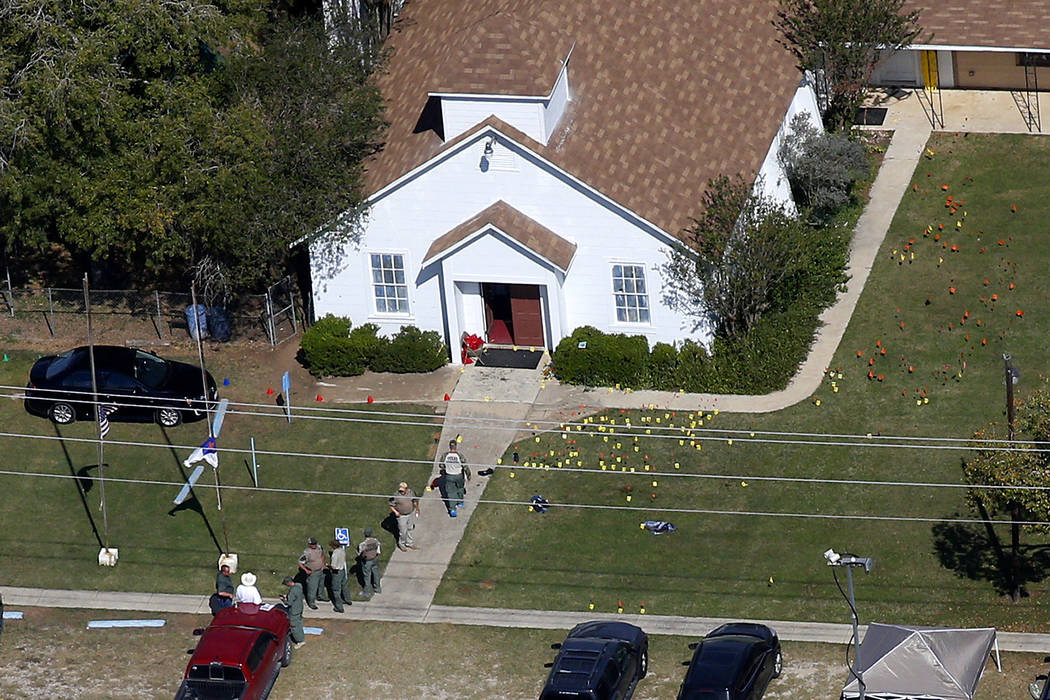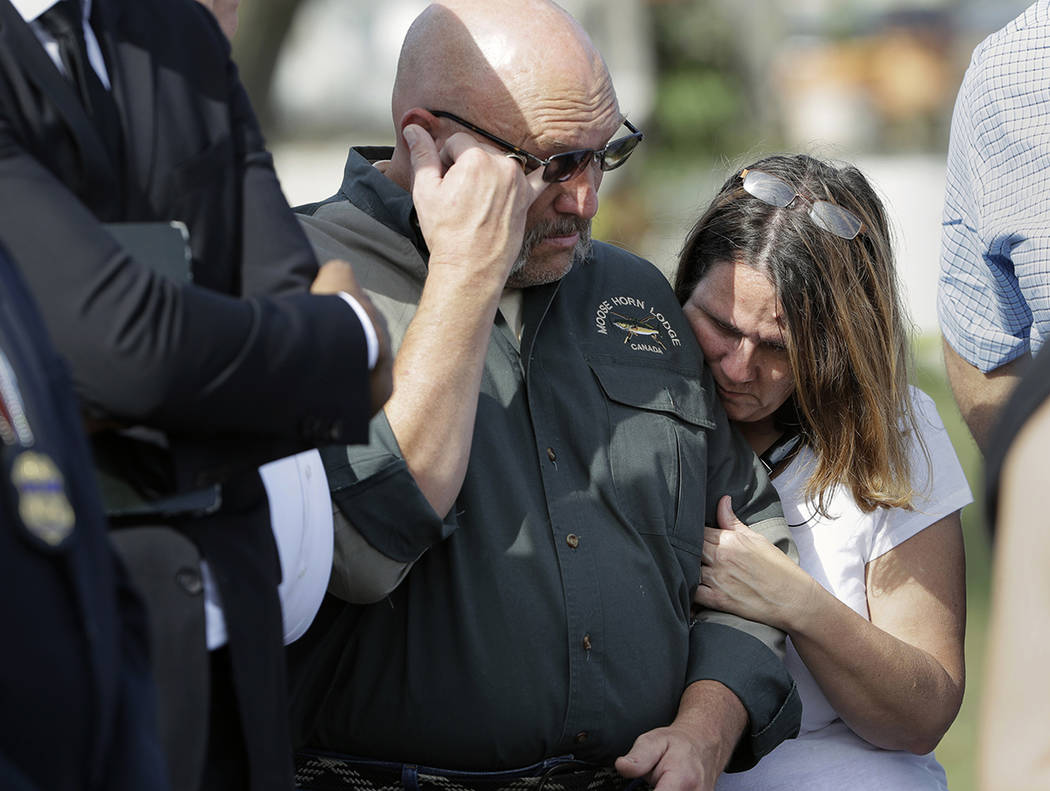 Since common decency hasn't stopped many liberals from politicizing mass shootings, how wrong they were about Texas should.
On Sunday, a cowardly scumbag went into a Texas church and started shooting. He killed 26 and wounded at least 20 others. Liberals started calling for gun control — and mocking Christians for praying — before we even knew the casualty count.
"How many more people must die at churches or concerts or schools before we stop letting the NRA control this country's gun policies?" tweeted Sen. Elizabeth Warren, D-Mass.
"As my colleagues go to sleep tonight, they need to think about whether the political support of the gun industry is worth the blood that flows endlessly onto the floors of American churches, elementary schools, movie theaters and city streets," said Sen. Chris Murphy, D-Conn.
And it wasn't just national political figures making baseless accusations that Republicans had blood on their hands. "How many more innocent people must die before the GOP is willing to take action?" tweeted Rep. Dina Titus, D-Nev.
Then we found out what actually happened. Government failed, and a former NRA firearms instructor stopped the shooting using an AR-15-style weapon.
The Air Force had given the shooter a bad conduct discharge after he assaulted his wife and fractured his baby stepson's head. A Democrat senator jumped in with his plan to fix this. "A simple idea: Anyone convicted of domestic abuse should see their rights under the 2nd Amendment severely curtailed," tweeted Sen. Brian Schatz, D-HI.
Who could oppose that? It turns out, no one. It's been the law for decades. A simple idea: Before proposing new gun legislation, learn the basics about current gun laws.
Then we learned that the shooter had passed federal background checks to legally obtain his four firearms. That shouldn't have happened. But the Air Force had failed to enter his domestic violence conviction in the appropriate federal database.
Oops. Instead of grabbing guns, Democrats, why don't you make sure existing gun laws are working? To quote Rep. Titus, how more innocent people must die before Democrats are willing to take action?
See how questions like that are more about political grandstanding than solving problems?
Finally, Stephen Willeford, the hero who stopped the shooting, told the public that he used an AR-15-style rifle to engage and wound the killer. Willeford grabbed his rifle from his safe when he heard the shots. He frantically loaded rounds into a magazine before running out of his house barefoot. Willeford aimed at gaps in the killer's body armor. That kind of accuracy comes with practice, which he has. Willeford is a former instructor for the National Rifle Association.
"If I had run out of the house with a pistol and faced a bulletproof vest and Kevlar and helmets, it might have been futile," said Willeford. "I ran out with an AR-15 and that's what he was shooting the place up with."
In Texas, both the bad guy and the good guy had AR-15-style rifles. If they were banned, who do you think wouldn't have had one?
Don't bother waiting for these Democrat politicians to apologize for using these tragic deaths to falsely smear their political opponents.
Just be glad that, after government failed to enforce current gun control laws, an NRA instructor with control of a gun was there to make his community safer.
Victor Joecks' column appears in the Opinion section each Sunday, Wednesday and Friday. Listen to him discuss his columns each Monday at 9 a.m. with Kevin Wall on 790 Talk Now. Contact him at vjoecks@reviewjournal.com or 702-383-4698. Follow @victorjoecks on Twitter.