Cortez Masto, Rosen bolster Moore by refusing to call for Franken's resignation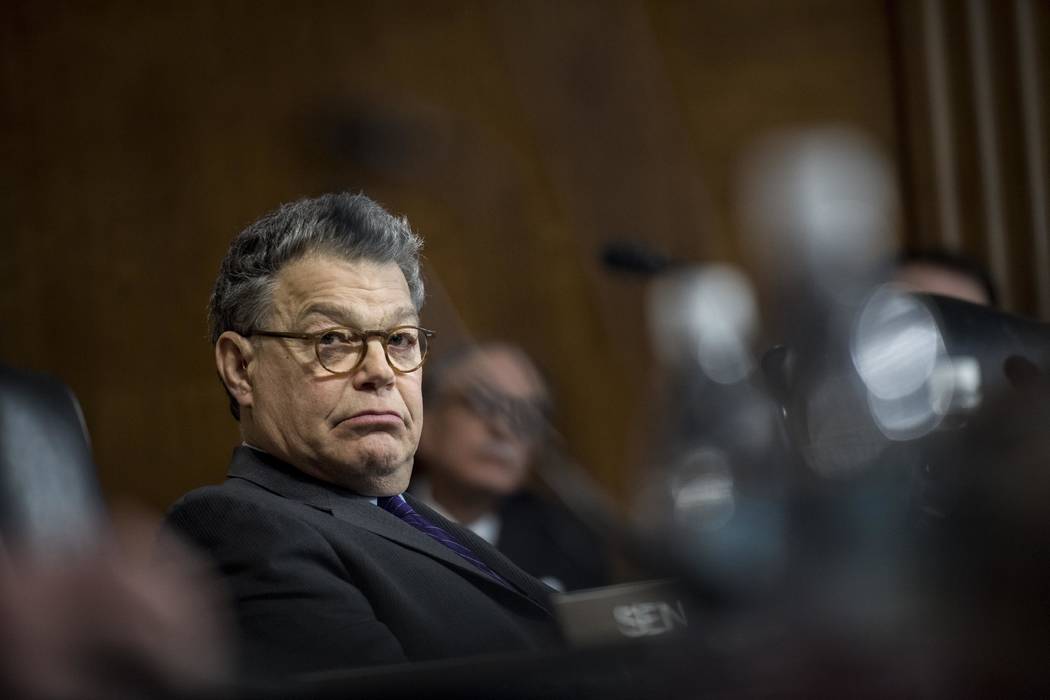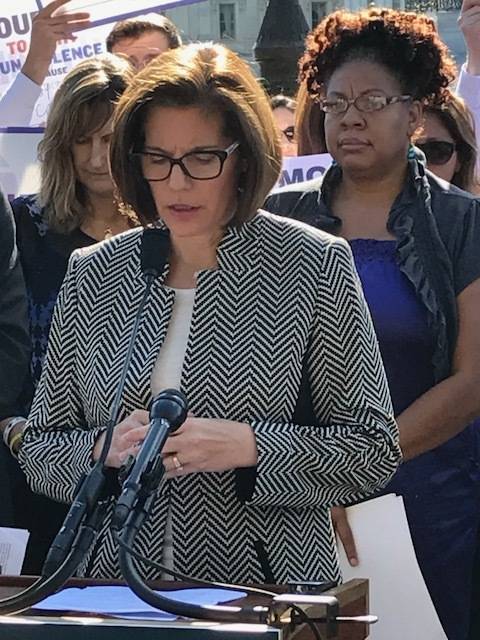 Even photographic evidence of sexual assault isn't enough to get Sen. Catherine Cortez Masto and want-to-be senator Rep. Jacky Rosen to demand a fellow Democrat leave the Senate.
On Thursday, radio host and model Leeann Tweeden accused Sen. Al Franken, D-Minn., of kissing and groping her without her consent. Tweeden says the misdeeds happened in 2006 when she and Franken were touring overseas with the USO. In her article, Tweeden posted a picture that appears to show Franken, then a well-known comedian, grabbing her breasts while she slept on a military cargo plane.
Franken has already issued three separate apologies. He disputed her claims about the forced kiss and apologized for the photo, which he claims was "intended to be funny."
There is always a political dimension to allegations of sexual wrongdoing against politicians, but Minnesota has a Democratic governor. If Franken resigned, the governor could appoint another far-left politician to take his place. You'd expect Democrats, in between their calls for Roy Moore to step aside and finally acknowledging that Bill Clinton is a sexual predator, to swiftly kick Franken to the curb.
Nope.
"This type of behavior is unacceptable for any public official," said Cortez Masto in a statement. "I support the Ethics Committee process and investigation into this inappropriate conduct and look forward to hearing more from my colleague on this matter."
A Rosen statement read: "This woman's account is disturbing, and I ​fully ​support the call for a Senate ethics investigation."
An ethics investigation sounds ominous until you realize who else is calling for one. Al Franken. Franken can save his political career by weathering the initial outrage and assuring the public that he'll fully cooperate with the Ethics Committee. By the time those findings come out, the news cycle will have moved on. Because Franken's a Democrat, national media will bury the story.
Want proof? How many stories have you seen about the sitting Democrat senator who's been on trial for bribery? The trial of Sen. Bob Menendez, D-New Jersey, ended in a hung jury last week.
Cortez Masto showed no such reluctance to call for Moore to drop out of the Alabama Senate race. Her spokesman said Moore should "do the right thing and step aside."
Sen. Dean Heller issued a more pointed rebuke of Franken, but it left room for interpretation. "I think it is very important these indefensible behaviors are now being brought into the full light of day, and that those who are guilty of sexual misconduct suffer the appropriate fate of legal liability, loss of employment or being removed from elected office," said a Heller statement. "That includes Senator Franken."
It's a perfect political statement, because you can read it both ways. Either Franken should be removed because there's photographic evidence or Franken should be removed only if he's found guilty of sexual misconduct. Asked for clarification, Heller's office said that statement "speaks for itself."
Heller was clear about wanting Moore to drop out, however.
"I believe the women who have come forward," said Heller.
Wishy-washy condemnations of Franken are in-kind contributions to Moore. It's easier to dismiss credible allegations of misconduct as "establishment" attacks when the D.C. politicians offer a muted response to photographic evidence of assault.
This shouldn't be hard. Neither Franken nor Moore belongs in the U.S. Senate.
Victor Joecks' column appears in the Opinion section each Sunday, Wednesday and Friday. Listen to him discuss his columns each Monday at 9 a.m. with Kevin Wall on 790 Talk Now. Contact him at vjoecks@reviewjournal.com or 702-383-4698. Follow @victorjoecks on Twitter.