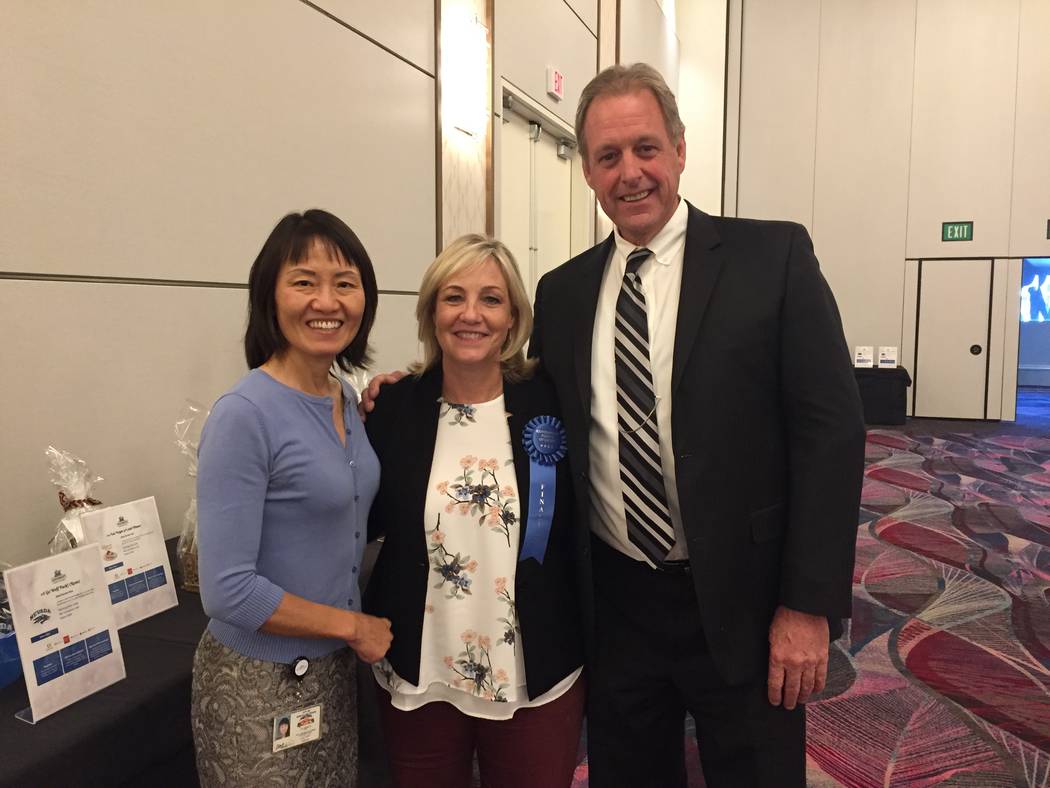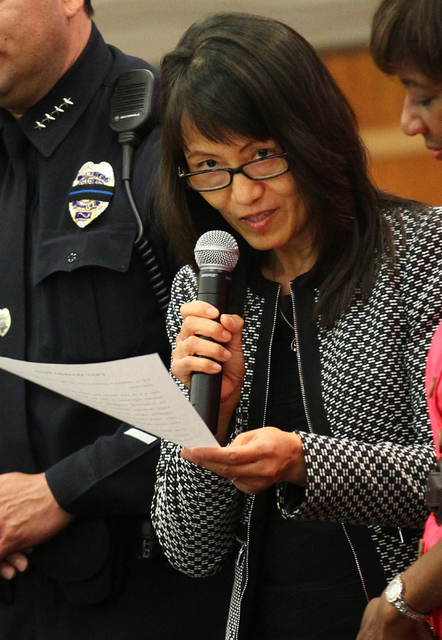 The firing of North Las Vegas City Manager Qiong Liu highlights a very expensive problem with public employee compensation — pension spiking.
On Wednesday, the NLV City Council found that Liu had improperly attempted to give herself a $30,000 raise retroactive to November 2015. In 2015, Liu made $190,000 a year. The council gave her a raise in 2016, but she says she thought that would also include a $30,000 lump-sum payment for having forgone a pay increase the previous year. She says it took her a year to notice the money was missing, because she gets her pay through direct deposit.
Once you stop laughing, realize a $30,000 pay bump could have been worth hundreds of thousands of dollars to Liu via increased pension payouts. Those are benefits taxpayers would have been on the hook for because Nevada's Public Employee Retirement System has a significant unfunded liability.
Liu started working for the City of Las Vegas around 2000 before going to NLV in 2005. That puts her at right around 18 years of service. But NLV had been purchasing six months of PERS credit, called "air time," for every year she worked. That pushed her up to around 20 years of service credit.
PERS calculates retirement payouts based on the average of an employee's three highest years of salary. A pay increase of $30,000 would have hiked her pension by an additional $5,300 a year. That amount would increase, too. Starting in year four, PERS gives retirees annual increases of 2 percent, and that eventually grows to 5 percent.
The law does limit those increases if they outpace inflation.
Liu turns 55 this month, which means she'll be eligible to draw pension benefits in five years. Based on her salary records from TransparentNevada.com, Liu's first-year pension will be around $106,100 a year. That also assumes she doesn't reduce her retirement benefits to cover a spouse or take another government job. If she had earned $30,000 more in 2015, that would have boosted her pension to around $111,500.
Assuming she lives until 95 and receives maximum post-retirement increases, she will collect $7.23 million. Had she received that one-year pay boost, she would have collected $7.59 million. That $30,000 raise could have cost taxpayers $363,000 over the long run.
As you can tell from those numbers, pension spiking isn't the only reason PERS is going bankrupt. Anyone else retiring with a guaranteed income stream topping $7 million? But spiking does exacerbate the problem.
This strongly incentivizes public employees to boost their pay right before they retire. Most don't use illegal means to do so, but the long-term effects are no less dramatic.
Pension spiking is unfair to those who have to make up the difference — taxpayers.
It isn't possible to spike your pension using a 401(k). A retirement contribution made by a worker in his 20s is more valuable because of compound interest, but most people earn less in their 20s than in their 50s. When you make larger contributions later in life, you don't get retroactive compound interest. That's what happens in PERS, however.
Social Security has figured out a fair way to calculate benefits. It bases payouts on someone's highest 35 years — yes, 35 years — of earnings. You also can't collect Social Security benefits until you're 62. If you want to collect full benefits, you currently have to wait until 66. Start young enough in Nevada, and PERS employees can collect six-figure "retirement" checks in their early 40s.
Along with being extremely expensive for taxpayers, this system hurts most employees. If you work for fewer than five years, you get nothing. You actually get less than nothing, because PERS won't let you transfer out the money your employer contributed to PERS on your behalf.
Nevada needs a pension system that benefits all employees, not just those at the top who figure out how to spike their pensions.
Victor Joecks' column appears in the Opinion section each Sunday, Wednesday and Friday. Listen to him discuss his columns each Monday at 9 a.m. with Kevin Wall on 790 Talk Now. Contact him at vjoecks@reviewjournal.com or 702-383-4698. Follow @victorjoecks on Twitter.