Question 5 would undermine election integrity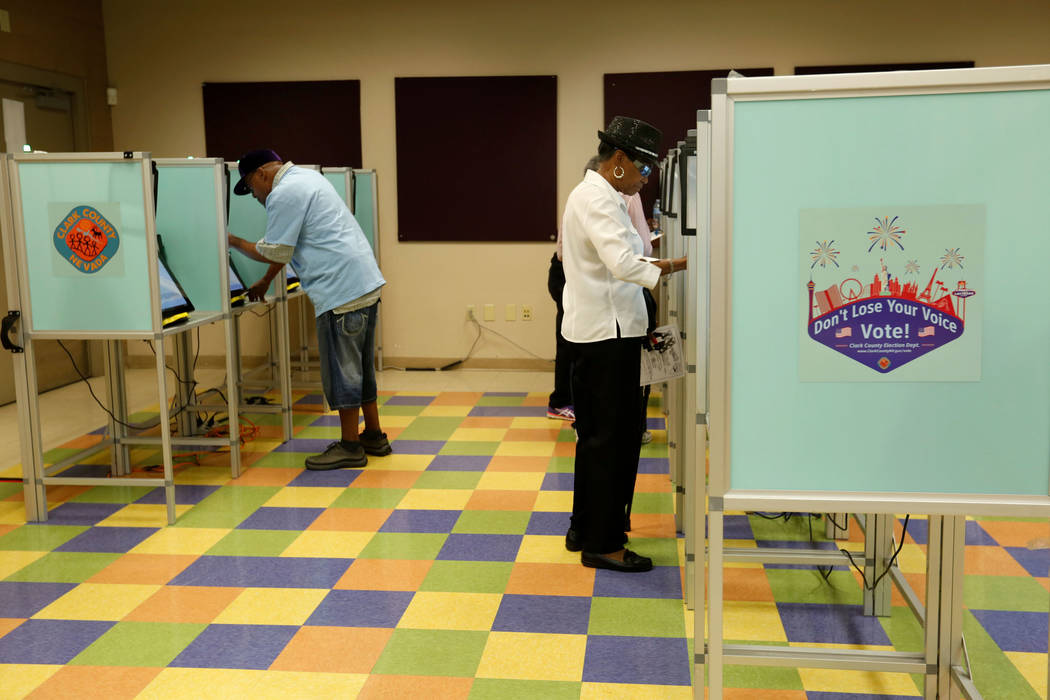 Ballot Question 5 would automatically add noncitizens to Nevada's voter rolls. That's not speculation. It's in the text of the initiative.
Question 5 would change how DMV employees register people to vote.
Currently, when someone goes to the DMV, agency employees will ask if he or she wants to register. The choice is theirs. Question 5 mandates automatic registration unless an individual "affirmatively declines in writing to apply to register to vote."
"There are 21,676 driver's licenses and ID cards held by people in Nevada who are not legally eligible to vote," state Sen. Ben Kieckhefer, R-Reno, said last year opposing this plan. "These people use a green card as their primary form of identification when presenting themselves to the Department of Motor Vehicles to receive their driver's license or ID card. When one of these people go to renew their driver's license or ID card, or change their address, this initiative will register that person to vote, despite the fact they are legally ineligible to vote."
That's bad, and it gets worse. In Nevada, no one checks to confirm if a voter is a citizen. The best counter-argument proponents of the initiative have is that noncitizens will tell the DMV not to register them. But when the strongest safeguard you have against fraud is the honor system, you don't have safeguards against fraud.
Imagine a bank trying this approach. "Deposit your money with us, and we'll leave it right here in the lobby with your name on it. Sure, someone else could take your money — we don't require photo ID either — but we rely on the honor system." That bank would have no customers and rightfully so.
Even assuming that most legal immigrants want to do the right thing — a fair assumption — they now have to take a proactive step to avoid committing a crime. When you're at the DMV, your priority is getting out of there as fast as possible. You aren't thinking about voting. Many noncitizens will end up registered to vote because it's the quickest way to get out of there.
This isn't just theoretical. California passed automatic voter registration in 2015. Election officials announced last month that the DMV had improperly registered 23,000 people. Officials dismissed it as a one-time "administrative processing error."
On Monday, however, California's DMV admitted that it had improperly registered to vote an additional 1,500 people, including noncitizens. The error came to light only after Randall Marquis, a legal noncitizen, got a voter registration card in the mail and went to the media. He had gone to the DMV to get a driver's license and was registered to vote without his knowledge. Sound familiar?
DMV officials are now blaming employees making data-entry errors.
Mistakes happen. So does outright fraud. That's why Nevada's voter registration system needs more internal security, not less — which is what it would have if Question 5 passes.
Victor Joecks' column appears in the Opinion section each Sunday, Wednesday and Friday. Listen to him discuss his columns each Monday at 9 a.m. with Kevin Wall on 790 Talk Now. Contact him at vjoecks@reviewjournal.com or 702-383-4698. Follow @victorjoecks on Twitter.