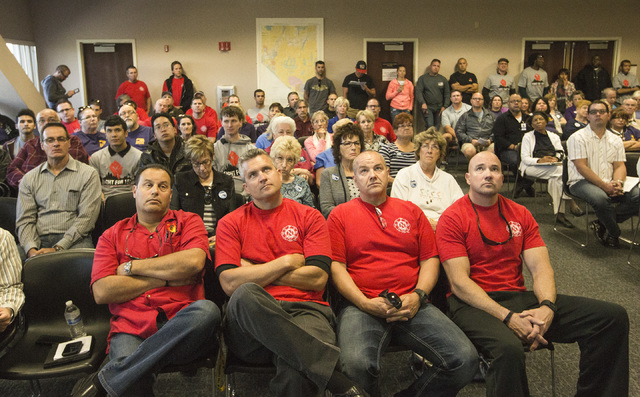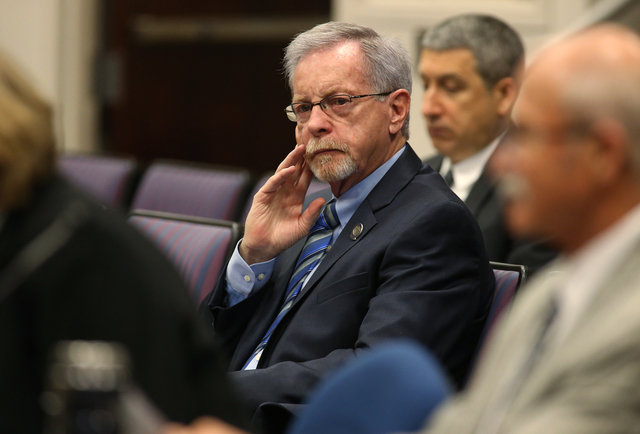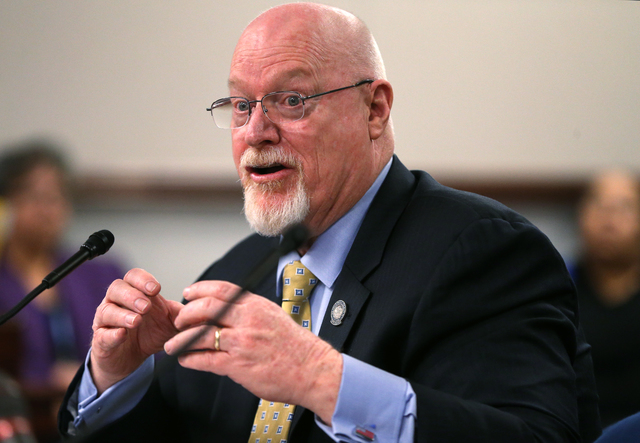 If Nevada Senate Democrats had their way, you never would have found out about the double dippers recently uncovered by the Las Vegas Review-Journal's Arthur Kane.
Double dippers are government employees who retire, collect a pension and go back to work. Some of them go back to the exact same job they had before they, ahem, retired. The only difference is they're getting paid twice.
It's nice work — if you're not paying for it.
But you are. Kane reported that the Public Employees Retirement System, funded by your tax dollars, paid $97 million between 2001 and 2014 to "retirees" who worked full-time for government. Last year, PERS paid more than $7 million to retirees who also cashed paychecks worth $9 million. And those numbers are low, because PERS refuses to release information, such as years of service and retirement dates, that could be used to verify other double dippers.
Some double dippers use a "critical labor shortage" loophole to collect a full paycheck and an unreduced pension. Without the exemption, workers would give up their pension while working full time for Nevada government.
Reporting like that takes hard work — and access to public records. Without retiree names and payout amounts obtained via records requests, you can't identify those double dippers.
Sen. Julia Ratti, D-Sparks, tried to deny that access in a bill she proposed this year to make the names of retired public employees confidential. When asked about double dippers, Ratti said she didn't want you to find out who they are.
"I am not sure what public good is accomplished by hanging it (double dipping) on a single person, when we already know the law allows it," Ratti said when presenting the bill.
"The question is whether it adds value to the public discourse to point to one person who has done it."
Public information should be public regardless of whether a politician thinks it "adds value." And there is usefulness in identifying double dippers.
"It's still important to see how the (critical labor shortage) exceptions were created and see if how they're being abused is a reflection of the policy that was adopted," said Barry Smith, Nevada Press Association executive director. "That's obviously of public interest."
That's especially true since almost half of the Clark County School District employees who used an exception stayed in their jobs after the exceptions expired. That's an important detail for the public and for policymakers to know.
Ratti wanted you to be kept in the dark.
Sen. Patricia Farley, I-Las Vegas, joined every Democrat in the Senate except Sen. Nicole Cannizzaro, D-Las Vegas, to support taking away your right to know. Republican Gov. Brian Sandoval vetoed an amended version of the bill.
Good thing. But put the average Democratic politician in the governor's office and that bill gets signed. Legislative Democrats are unlikely to drop this, since, as Smith notes, the PERS board still wants additional clarity on what information is and isn't a public record.
Without pension reform, double dippers are here to stay. Your ability to learn who they are might not be.
Victor Joecks' column appears in the Nevada section each Sunday, Wednesday and Friday. Listen to him discuss his columns each Monday at 9 a.m. with Kevin Wall on 790 Talk Now. Contact him at vjoecks@reviewjournal.com or 702-383-4698. Follow @victorjoecks on Twitter.