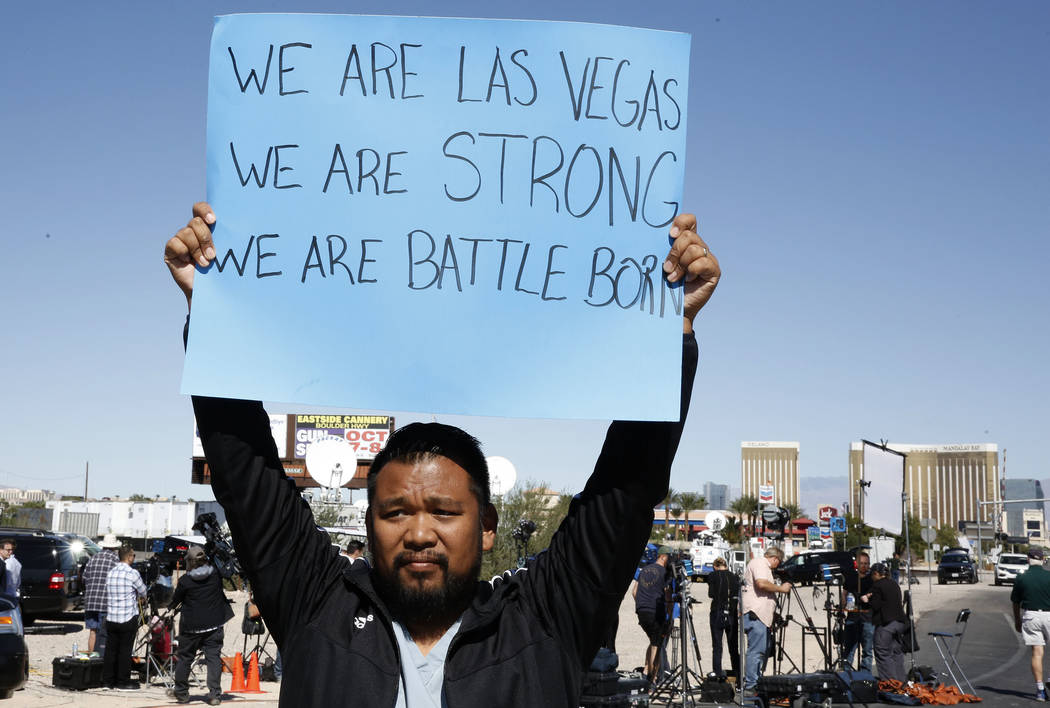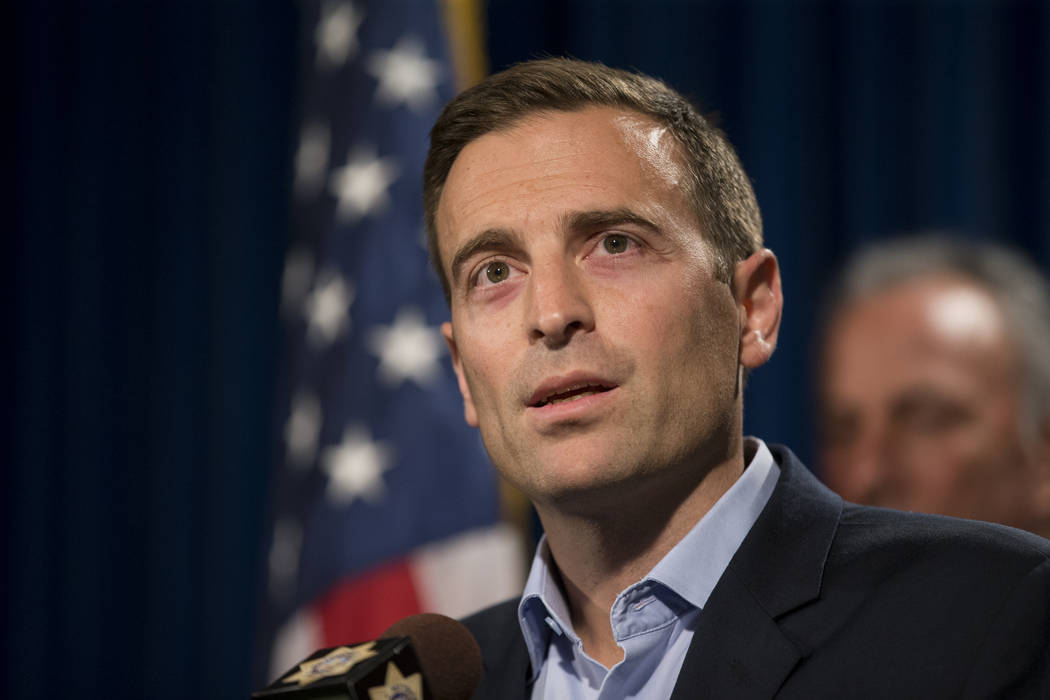 Out-of-state gun-grabbers should be ashamed of themselves. And they should learn common decency from Nevada's Republicans and Democrats.
Late Sunday night, a lone gunman killed at least 59 people and wounded over 500, shooting outdoor concertgoers from the Mandalay Bay. It was a senseless, horrific act of violence that shocked our community and the nation.
Just hours later — while many were still trying to figure out if loved ones were even alive — national politicians and anti-gun groups tried to score political points off Vegas' heartbreak.
"The crowd fled at the sound of gunshots," tweeted Hillary Clinton early Monday morning. "Imagine the deaths if the shooter had a silencer, which the NRA wants to make easier to get."
"If it comes out that tripods were actually used (to support long guns during the shooting) … then possibly there could be an argument that there should be regulation on these types of devices," said David Chipman, senior adviser for Americans for Responsible Solutions, an anti-gun group, during a press call.
There's plenty of time in life for policy discussions. The first 24 hours after a tragedy, with details still coming out, isn't that time. If Clinton had taken that time to do a little research, she might have learned that guns fired with silencers make plenty of noise, no matter what she's seen in movies.
Instead, political statements like those, made in the immediate aftermath of tragedy, splinter us. Trying to turn our attention to divisive political issues is exactly what a grieving community doesn't need.
Fortunately, Las Vegas — including our tourists — did better. The focus here was helping one another survive and recover. Both issues transcend political differences.
It started with the actions of people like Sonny Melton, of Paris, Tennessee, who gave his life shielding his wife from gunfire. It continued with first responders putting themselves in harm's way to save others.
You saw it with Las Vegans standing for hours in line to give blood. No one gave Democratic blood or Republican blood. They gave lifesaving blood, because people in our community — whatever their political beliefs — needed it. These moments bind us, even if future policy disagreements will tug us apart.
To their credit, Nevada's politicians did the right things, too. Every member of Nevada's congressional delegation released a heartfelt response free of politics. The statements were so similar that the same person could have written them. Legislative leaders did just that also, with Democratic and Republican leaders issuing a joint statement.
Democratic gubernatorial candidate and Clark County Commission Chairman Steve Sisolak started a GoFundMe page for victims that's raised $4.2 million and counting as of 6 p.m. Tuesday. Republican Attorney General Adam Laxalt had scheduled a statewide tour announcing his gubernatorial bid. He canceled it and shared the stage with Sisolak at press briefings.
These politicians all have different positions on gun control, but they rightly decided the immediate aftermath of the attack on Las Vegas was the wrong time to argue them.
Bravo for them, and shame on the national anti-gun vultures who swooped in to divide and conquer rather than give us time to unite and heal.
Victor Joecks' column appears in the Nevada section each Sunday, Wednesday and Friday. Contact him at vjoecks@reviewjournal.com or 702-383-4698. Follow @victorjoecks on Twitter.