(BPT) – When selecting foods for you and your family, you want the most nutritional bang for your buck. And while superfoods are certainly the cream of the crop, picks can like wheatgrass and spirulina can be intimidating to prepare and unappealing to consume. Fortunately, the next big superfood is also an insanely tasty treat.
Here, 10 little-known facts about kiwifruit that elevate it to the top of the fruit world. Plus, seven unique recipe ideas — from breakfast to cocktails to dinner — that will have you craving this feel-good food every meal of the day.
Your waistline's new BFF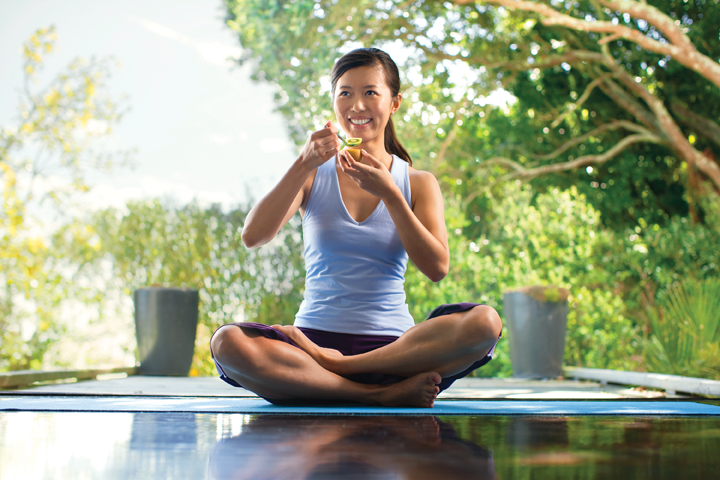 Two medium-sized kiwifruits have fewer than 100 calories. Swap your sugary afternoon pick-me-up for kiwifruit and repeat with us now… more kiwis = less you.
Sourced from the best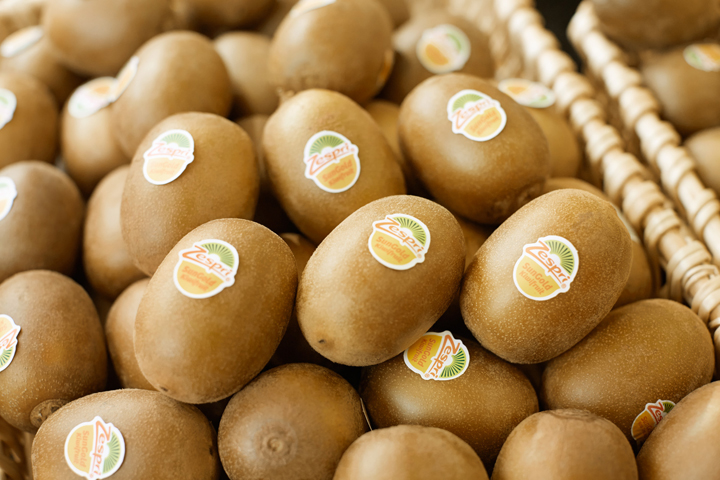 The highest quality kiwifruit is cultivated just like wine, meaning it's raised to rigorous, exacting standards that assure you get the highest quality fruit every time. Because not all kiwifruit is created equal, look for the Zespri label to assure you are getting the best of the best.
Good for your gut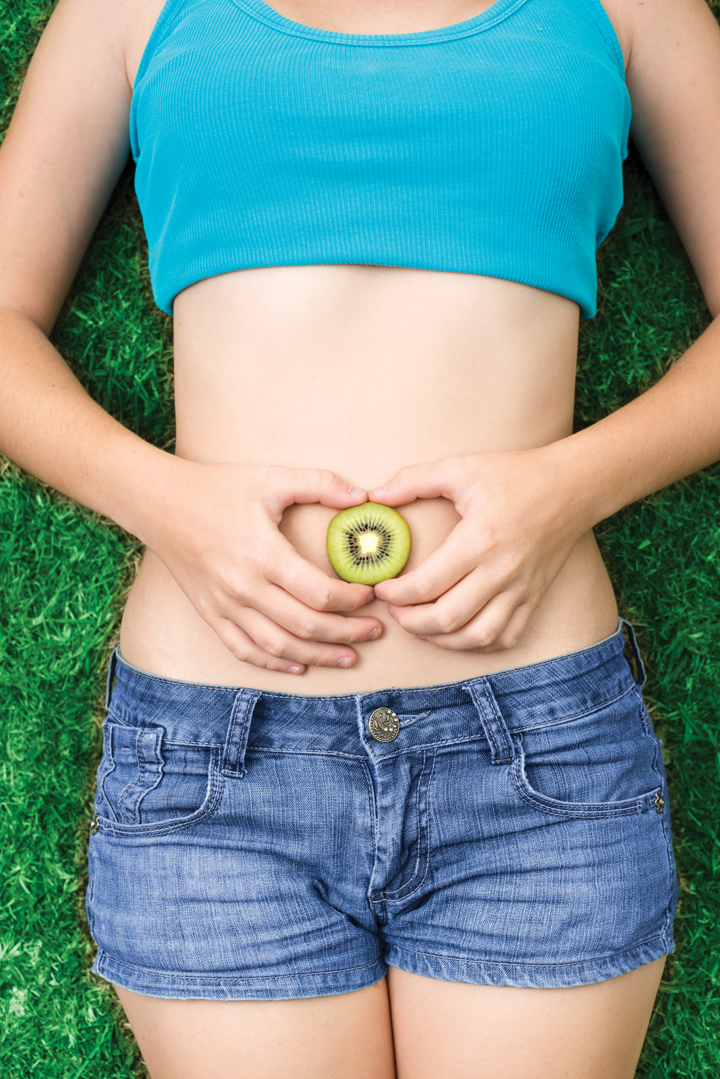 Do your GI tract a favor and make kiwifruit a mealtime staple. This pint-sized gem is high in both soluble and insoluble fiber. In fact, one serving of green kiwifruit contains as much fiber as one packet of instant oatmeal, 1 ounce of almonds and 1 cup of cooked Brussels sprouts.
Go for the gold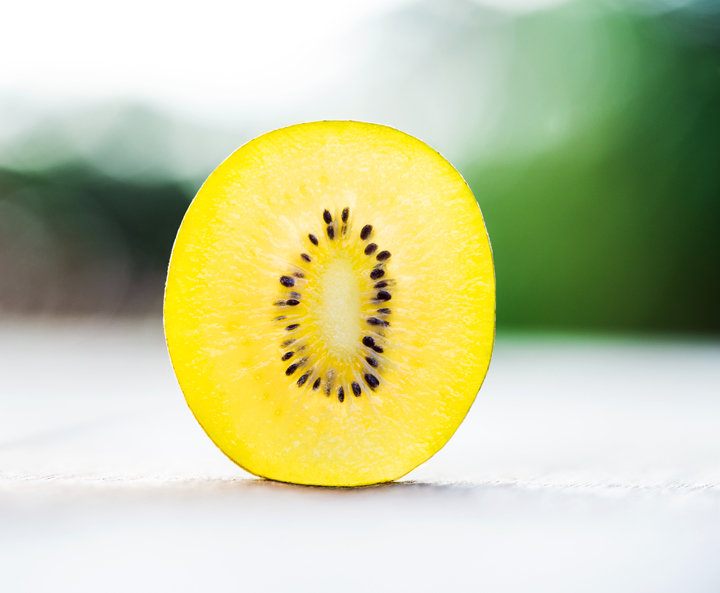 Most people hear kiwifruit and picture an oval-shaped fuzzball with bright green insides, but did you know there are other varieties out there? The Zespri SunGold Kiwifruit, a cross between Gold varieties, has smooth, hairless skin and a juicy, yellow flesh. It tastes like a cross between a mango and a strawberry! Check out the Zespri store locator to track down these tropical treats near you.
Eating as easy as 1-2-3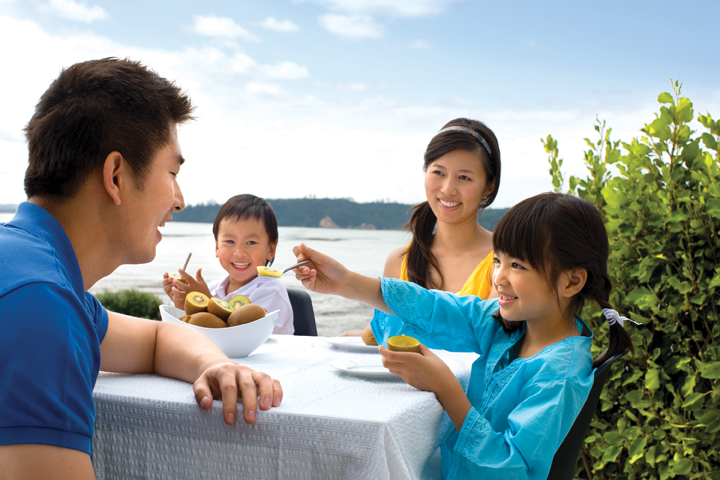 Many superfoods require rigorous prep work before they're ready to eat (think: lots of pureeing, chopping, blending, boiling, etc.). Not so with the kiwifruit. Just cut the orb in half and scoop out the insides with a spoon. That's it — cut, scoop, enjoy!
Bid your vitamin box adieu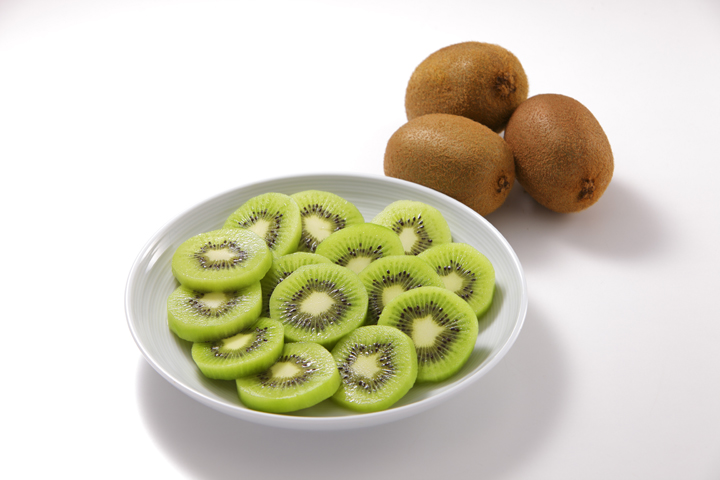 Step aside, oranges. Stand down, bananas. When it comes to essential nutrients, Zespri Green Kiwifruit is the clear winner. Two medium-sized green kiwifruit have more vitamin C than an orange and more potassium than a medium banana. This pint-sized nutritional powerhouse is also a good source of folate as well as vitamin E.
A fruit of many flavors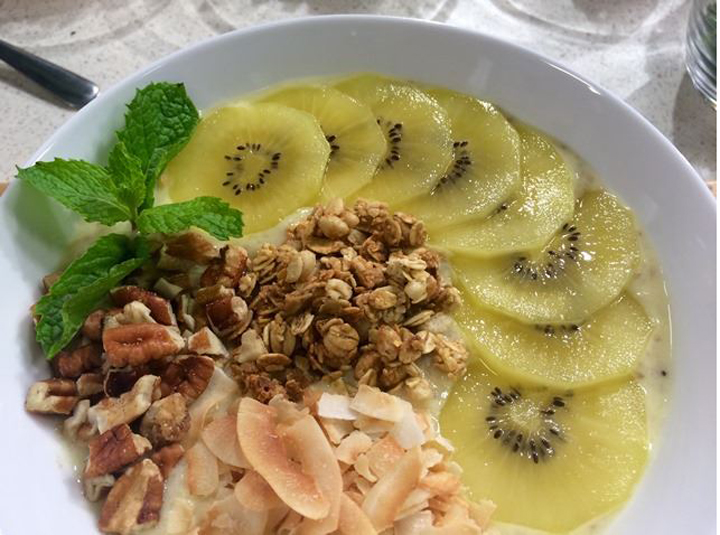 Kiwifruit is the chameleon of the fruit world: it can be seamlessly added to yogurt, sandwiches, soups, smoothies, cereal and more. For a pleasing on-the-go breakfast or post-workout treat, try the Zespri Kiwifruit Sunrise Smoothie Bowl.
Kid-friendly kiwifruit
True, kiwifruit is a seriously healthy snack, but it also has a playful side that makes it especially appealing for younger palates. In lieu of a traditional ham sandwich, whip up this Kiwifruit Monte Cristo. The sweet-yet-tangy kiwifruit paired with smoky ham and flavorful cheeses makes a melty, memorable meal.
Good enough to meat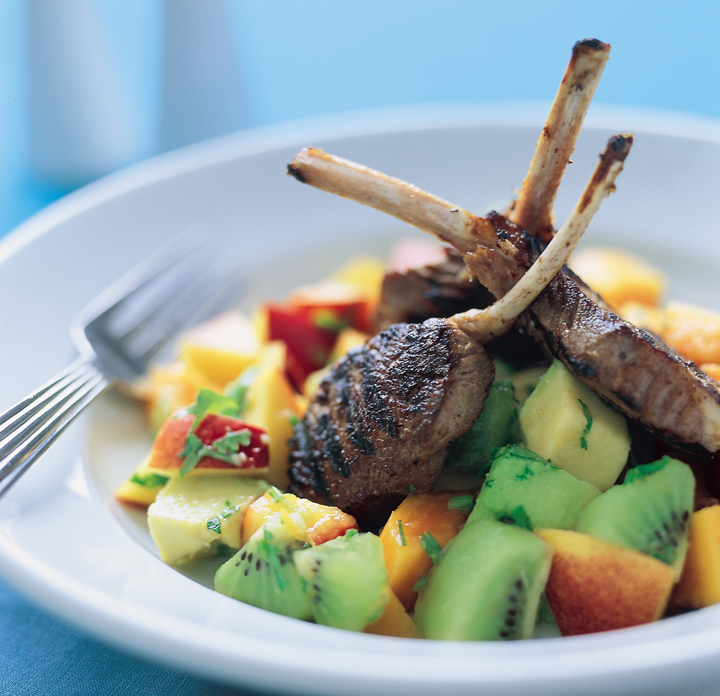 When it comes to tenderizing your meat, put the hammer down and pick up a kiwifruit instead. Kiwifruit contains the enzyme actinidin, which breaks down connective tissues without emulsifying meat. Test out the process for yourself with these Mediterranean Lamb Cutlets with Kiwifruit Salsa.
A refreshing reward
Congratulations! You've just schooled yourself on the many benefits of kiwifruit and are well on your way to better health. Reward yourself with a Kiwifruit Mojito. Not a rum lover? Not to worry—there are plenty of kiwifruit-inspired cocktails, including this Irish Kiwifruit Fizz, this Green Kiwifruit Vesper and this Rum Kiwifruit Daisy. Check out Zespri's full drink collection for more.