October 27, 2015 - 3:08 am
(BPT) – Loved by both kids and adults, California Ripe Olives are a crowd-pleasing and affordable pantry staple known for being a party favorite served right out of the can. However, their versatile flavor, texture and signature shape also make them perfect for dressing up with a variety of fillings and ingredients. Check out these eight fun and simple ideas for stuffed olives, sure to liven up your next party. You can also visit www.CalOlive.org for more recipes and olive inspiration.
1. Herbed cheese and roasted red bell pepper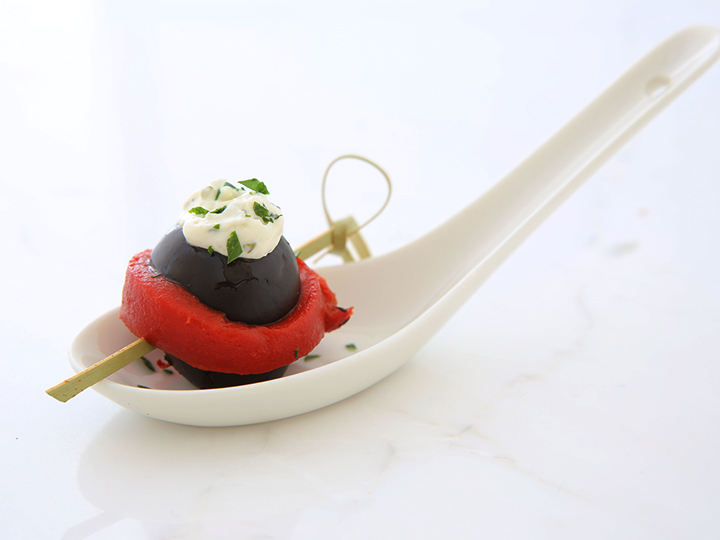 You know that delicious spreadable herbed cheese you love to serve with crackers? Try stuffing it into a California Ripe Olive dressed up with a ribbon of roasted red bell pepper for a small bite that tastes as great as it looks. These little beauties also make a festive holiday drink garnish.
2. Roasted garlic and gorgonzola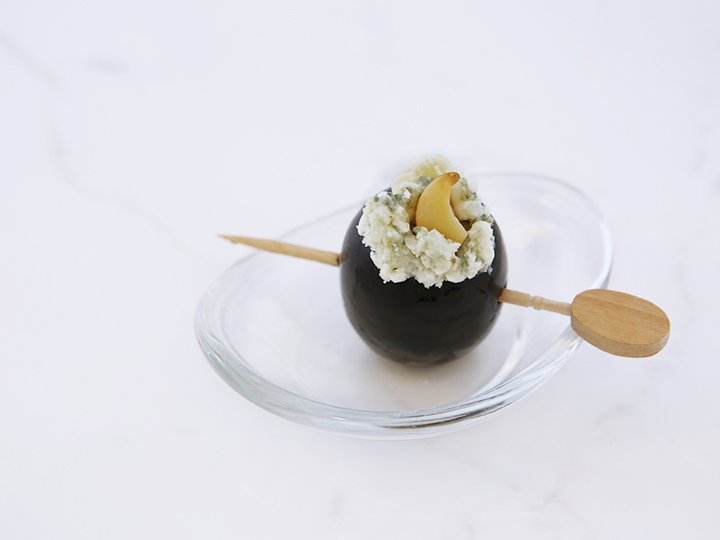 California Ripe Olives are buttery and mild, making them an ideal canvas for showcasing bold flavors. In this delicious stuffed olive, creamy gorgonzola is offset by roasted garlic and brought harmoniously together by a California Black Ripe Olive. Wow your blue cheese-loving friends by serving these up with a dirty martini.
3. Mushroom, shallot and almond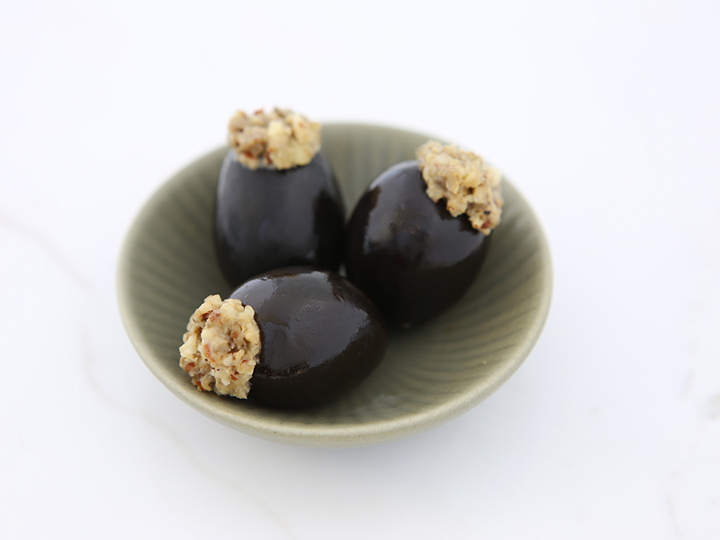 These vegan-friendly savory stuffed olives hit it out of the park on flavor and texture with garlic, shallots, mushrooms and ground almonds. Serve them at your next gathering to impress your vegan and non-vegan friends alike.
4. Goat cheese, lemon and pistachio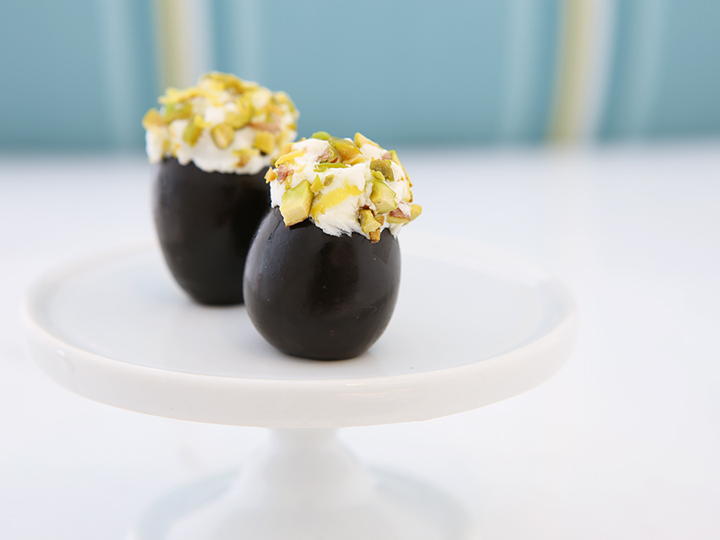 Zesty, tangy, creamy, buttery, crunchy — all things that make up the perfect bite. Simply fill a California Ripe Olive with goat cheese and top with lemon zest and crushed pistachios to create a stuffed olive that checks all these boxes!
5. Cream cheese, bacon, cheddar and chive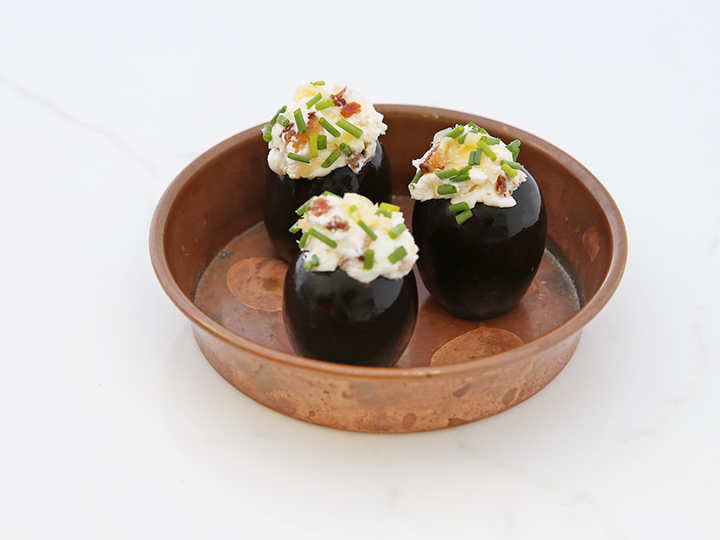 Some flavor combinations are classics for a good reason. Cream cheese, bacon, cheddar and chives come together with California Black Ripe Olives for a play on a loaded baked potato that packs all the flavor punch you want, in a perfectly sized bite.
6. Guacamole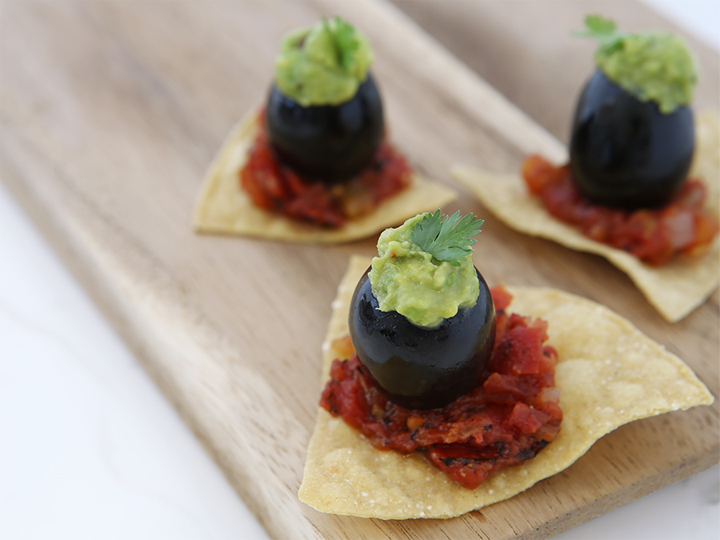 California Ripe Olives pair well with Mexican flavors, so this fun twist on chips and guacamole is a natural fit. Try filling California Black Ripe Olives with your favorite guacamole served atop a tortilla chip and salsa. Your guests will love these small bites and you will love how simple they are to prepare.
7. Pimento cheese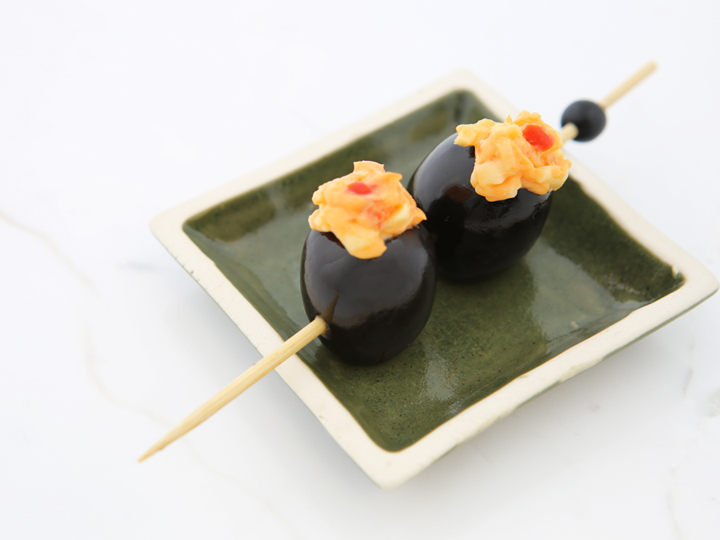 A Southern-favorite, pimento cheese is a combination of creamy cheese and tangy pimentos. When paired with California Black Ripe Olives, the result is a vibrant and addicting appetizer. Try serving these at your next game day spread for a snack that will score you some major points.
8. Mozzarella, basil and salami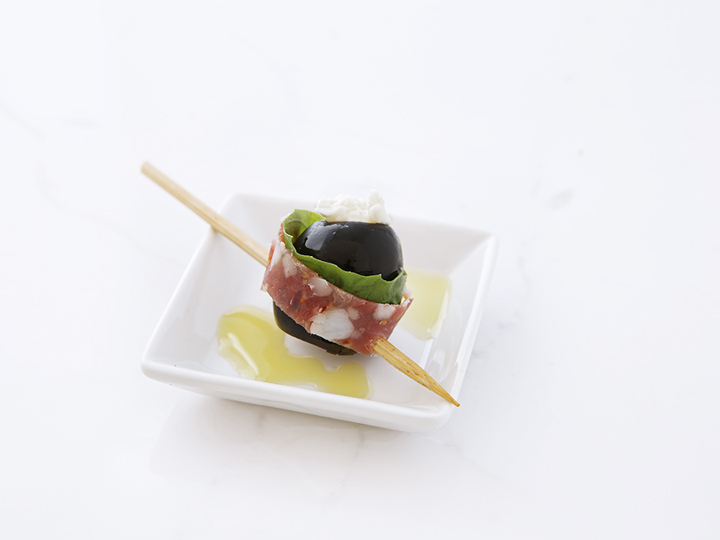 Break out of the typical antipasto tray with mozzarella-filled California Black Ripe Olives wrapped with basil and salami. These innovative bites will steal the show at any cocktail party and are bursting with Italian flare!