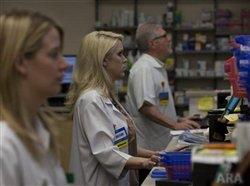 (BPT) – With so many options based on where you live and what prescriptions you need, selecting a Medicare Part D Plan can be complicated and time consuming. However, every American 65 and older or Medicare disabled who wishes to enroll must enroll in a plan for 2013 no later than Dec. 7, 2012.
Alexis Abramson, Ph.D, a gerontologist and leading advocate for health and wellness issues affecting baby boomers and seniors, offers five simple tips to guide you through the process during this year's registration window.
1. Sign up for Medicare Part D – no matter what.
Even if you currently don't take any prescription medications, you should still consider signing up for a Medicare Part D Plan. If you enroll late or when you are in need of drug coverage, you could pay much higher premiums. The only exceptions to this rule are seniors with equivalent or creditable drug coverage from an employer's health care plan, retiree health plan or from the U.S. Department of Veterans Affairs.
2. You can get Part D two ways, but PDPs are a more affordable option.
Your first option is to buy Part D coverage as part of a private Prescription Drug Plan (PDP) that is based on the drugs you take. Your second option is to sign up for Medicare Advantage, a Medicare HMO (Health Maintenance Organization) that also includes Medicare Part A and Part B (hospital and medical). According to the Kaiser Family Foundation, a majority of Medicare Part D enrollees opt for private PDPs.
3. Plans change annually so take your time to research.
Assessing all your options isn't easy. You must weigh short-term savings in monthly premiums against long-term costs from co-payments or limited overall benefits. Consider your developing health concerns and how easily a plan will allow you access to your favorite doctor or specialist and medications you may be taking.
4. Preferred pharmacies matter.
Once you've found a plan that fits your budget and medication needs, don't forget about convenience when filling your prescriptions. A pharmacy accepted as "preferred" by a Medicare Part D Plan is a network pharmacy that offers covered drugs to plan members at lower out-of-pocket costs than what the member would pay at a non-preferred network pharmacy. For example, Walmart is a preferred pharmacy on multiple plans including the Humana-Walmart Preferred Rx Plan. People with high blood pressure or who are concerned about heart health also should know that Humana and Walmart just announced that members of the Humana Walmart-Preferred Rx Plan will have access to 10 hypertension drugs for a penny each when filled at one of the 4,400 Walmart or Sam's Club pharmacy locations.
5. Medicare plan finders are your friend.
There are so many options out there, so it can be hard to keep them all straight. Try one of the simple online search tools that source the most cost-effective plan for you. Walmart.com/RxPlan is easy to use and compares all available plans for you based on your zip code and medications you take.