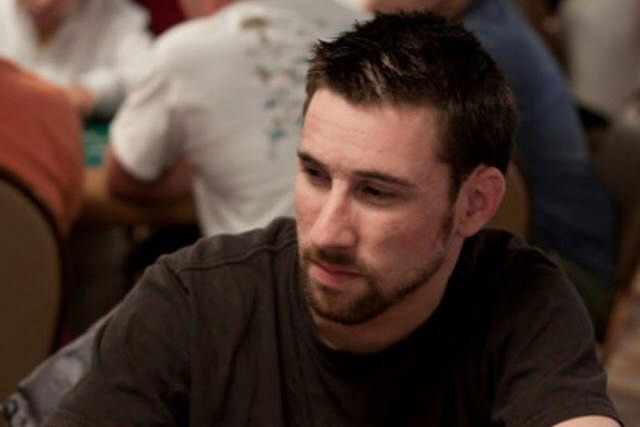 Paul Dewald's memory is a bit fuzzy, but his family likes to remind him about the poker games he played as a child with his grandfather.
Even then, Dewald was eager to push his money in the middle.
"They tell me stories, I barely remember, but I guess when I was younger I played with him and they said I'd always want to bet more than he set the limit at," Dewald said. "I guess he set the limit at nickels, and I'd want to bet quarters."
Dewald earned the 2015 WSOP.com Player of the Year award for his online success and also briefly became an internet sensation during last year's World Series of Poker.
The 32-year-old professional poker player from Littleton, Colorado, will join thousands of other players in the WSOP's $565 buy-in "Colossus II" No-limit Hold 'em tournament, which begins with Flight A at 10 a.m. Thursday at the Rio Convention Center.
"With my personality, I'm very competitive and I get very into things," Dewald said. "I want to be the best. But with poker, it's kind of impossible to be the best because of the luck aspect."
Dewald worked at Home Depot while he was a student at Northern Colorado, but quit his job in 2005 when he realized he was making more money playing online poker during his lunch breaks.
Dewald has nearly $3 million in career tournament earnings, with most of his winnings coming online. His largest cash was for more than $171,500 when in 2010 he finished second in the PokerStars Sunday Million tournament.
Dewald also experienced two major downswings and said he lost thousands early in his career because of poor bankroll management.
"I'm owed probably like $130,000 I'll never see," Dewald said. "Eventually, I figured it out. You can't be risking all your money or you're always going to go broke. I guess I learned the hard way."
Dewald moved to Las Vegas in 2012 and was playing live cash games, but eventually found he had an edge over most people on WSOP.com after it debuted in late 2013.
After reading the criteria for the site's Player of the Year honor, Dewald started grinding online, playing as many as 24 tables at a time.
"I just pushed the volume higher than anybody else could do and did better in the tournaments than the other people," Dewald said.
Dewald currently splits his time between live cash games and streaming his tournament play online at Twitch. Dewald has a growing following on the live-streaming video platform owned by Amazon, though the real star is his alert dog, Jax, a Siberian husky trained to notify the Type 1 diabetic when his blood sugar is low.
"I haven't made any money doing it, but I will say, it does make it so you have a team of people supporting you," Dewald said. "I feel like for me, it also has elevated my own game, because I'm forced to now talk about my thought process and why I'm doing the things that I'm doing."
Dewald did not finish in the money during the WSOP's inaugural "Colossus" event, which was the largest live poker tournament in history with 22,374 entrants.
Entering the "Colossus II," he has five lifetime WSOP cashes for a little more than $23,000. That includes a 54th-place finish in last year's $1,500 buy-in No-limit Hold 'em Shootout.
During the opening roundof that tournament, Dewald played a heads-up match in a black hoodie that zipped completely over his head. A picture of Dewald's Deadpool-meets-scuba-diver look spread across social media before he said WSOP tournament director Jack Effel asked him to lower the zipper.
WSOP rules prohibit players from concealing their face when playing, according to spokesperson Seth Palansky. But Dewald hopes to bring back the hoodie this summer for a special occasion.
"If I make a final table, it should be pretty easy for them to identify me, right?" Dewald said. "So, I'm thinking if they can identify me at a final table, can I try it again?
"It is just to kind of push the rules a little bit. I like to have fun when I'm playing."
Contact reporter David Schoen at dschoen@reviewjournal.com or 702-387-5203. Follow him on Twitter: @DavidSchoenLVRJ
World Series of Poker
WHAT: $565 buy-in "Colossus II" No-limit Hold 'em tournament
WHEN: Thursday through Tuesday
WHERE: Rio Convention Center
ONLINE: www.WSOP.com (final-table stream Tuesday)
ADMISSION: Free (21 or older)