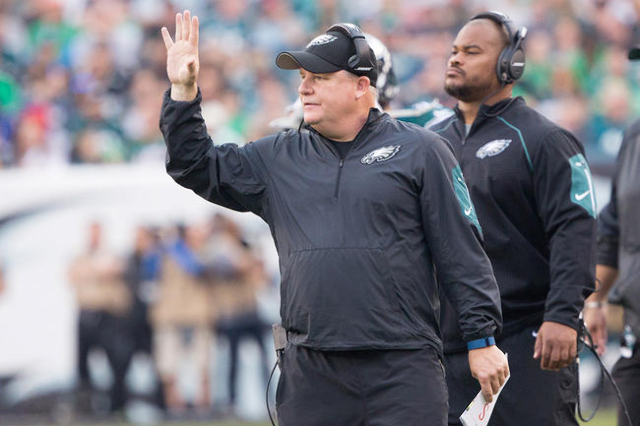 Chip Kelly is the new head coach of the San Francisco 49ers, the team announced on Thursday.
Kelly was fired last month by the Philadelphia Eagles and didn't have to wait long to receive a second opportunity as an NFL coach. He was reportedly chosen over Mike Shanahan.
Kelly, 52, compiled a 26-21 record in three seasons with the Eagles. He won 10 games in each of his first two seasons before going 6-9 in 2015 and being fired with one game remaining.
Kelly will be tasked with pumping up the San Francisco offense and helping the 49ers bounce back from a dismal 5-11 record. The Eagles averaged 26.9 points and 392.8 yards during his tenure.
The job with Philadelphia was Kelly's first as an NFL coach.
Kelly went 46-7 in four seasons as college coach at Oregon from 2009-12, including a loss to Auburn in the national championship game following the 2010 season.
This is a developing story. Check back for updates.