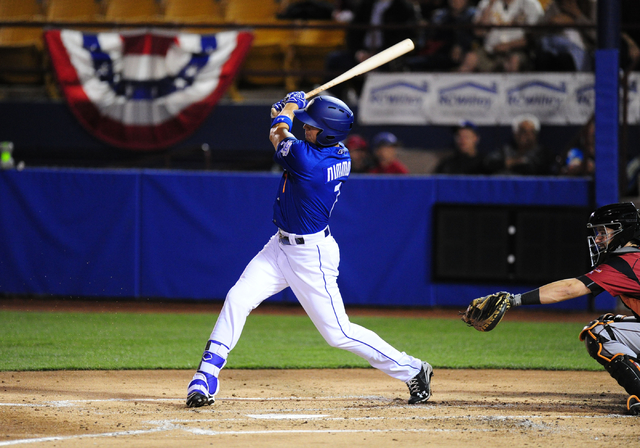 After a torrid month of June, outfielder Brandon Nimmo has earned a promotion and will join the New York Mets in Atlanta.
Nimmo, the Mets' first-round draft pick in 2011, had raised his batting average up to .328 and had a .409 on-base percentage with seven homers and 37 RBIs in 63 games.
He has hit .388 with at least one hit in 19 of 20 games in June. Since the beginning of the month, he's also starting to adapt to corner outfield positions, where he will likely find himself with the Mets.
According to reports, left fielder Michael Conforto will be optioned to Las Vegas.
Conforto, the Mets' first-round pick in 2014, went directly from Double-A Binghamton to New York last year, skipping Triple-A.
Since the beginning of May, Conforto has hit just .148 in 142 at-bats.
Betsy Helfand can be reached at bhelfand@reviewjournal.com. Follow @BetsyHelfand on Twitter.