Arbor View girls soccer: A culture of champions
November 9, 2016 - 10:56 pm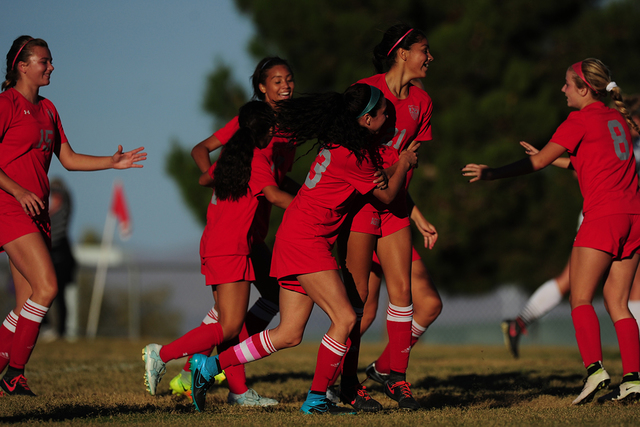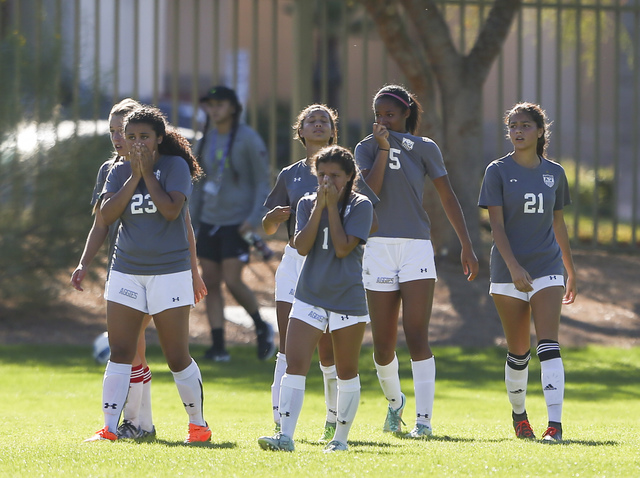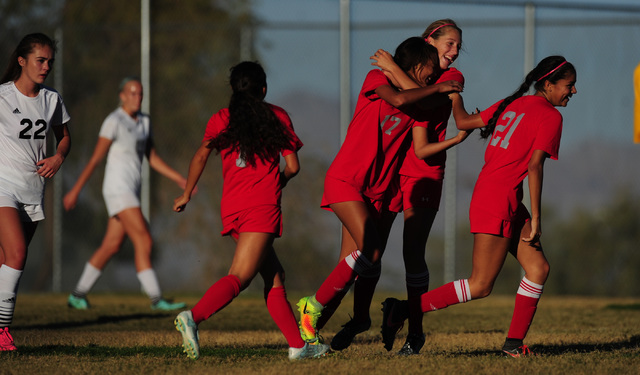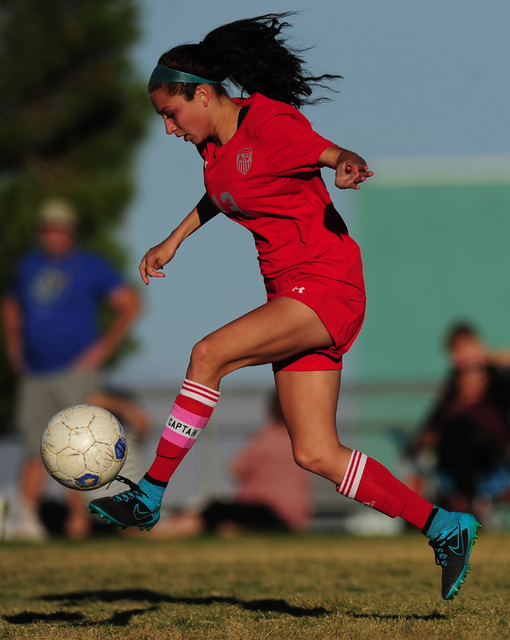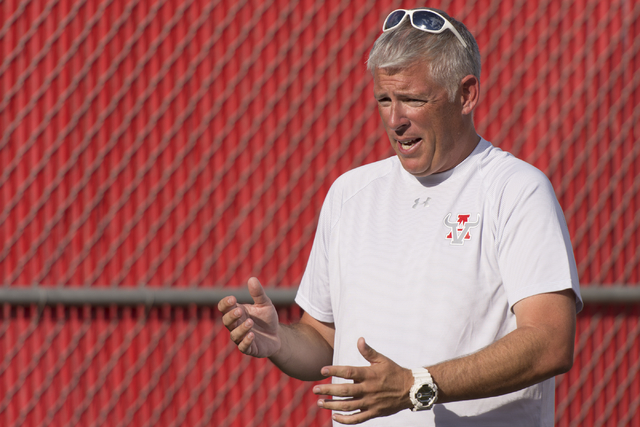 In the drama-filled basin of overbearing parents and often unrealistic ambition, discovering a discernible level of perspective in high school sports can often prove an impossible task.
But then a coach such as Jay Howard gives that part of our crazy universe some hope.
In short, he gets it.
It might not be to the national level of recognition that is Bishop Gorman football, but you don't have to glance much further down a list of the most successful Nevada prep teams before landing on Arbor View girls soccer.
Howard is the only coach the program has known, now in his 12th season and trying to guide the Aggies to a fifth consecutive state championship in a season they began ranked among the top 25 teams nationally.
Should it again emerge the last team kicking in Nevada — Arbor View opens against Coronado in a state semifinal at 6 p.m. Friday at Bettye Wilson Park — it will have done so in a foreign manner.
The road to another title was made a bit rougher when Arbor View fell to Palo Verde in the Sunset Region final Saturday — the Aggies' first loss to a Nevada team in more than a year — and forced Howard's side to advance into the main draw via a play-in game.
It did, beating Foothill 8-1 on Tuesday.
It meant that while Arbor View's streak of four consecutive region championships was snapped, its quest for another state title remained alive by the fortune of the South hosting this year's tournament. Had it been contested in Northern Nevada, the Aggies would have seen their season end the second Jadyn Nogues of Palo Verde headed in the game winner of a 3-2 overtime victory in the region final.
Which reminds us that while talent is vital to any championship run, sometimes you just need the happenstance of geography.
"We had a team dinner Friday night and said that no matter what happened, all our goals would still be in front of us," Howard said. "We lost to a very good team in Palo Verde. The thing is, we have a really good culture, good alumni, a sense of family where whatever season we are in, that team doesn't want to let all those people down.
"Our program has sort of evolved that way over the years. It's the atmosphere we have tried to create."
He fell in love with soccer growing up in Oklahoma, where he and his father — a nationally licensed coach — were regulars at games of the Tulsa Roughnecks in the old North American Soccer League.
His perspective is shaped in the presence of his 10-year-old son, James, whom Howard is raising by himself after the boy's mother died two years ago. In a world in which club soccer has followed the likes of baseball and softball and swimming and on and on in the heavy-handed pursuit of parents chasing glory and scholarships and praise for their children, a high school coach who doesn't ask questions when his players request a day off or extra rest is a breath of fresh air.
The differences between club and prep coaches are often vast when talking attitude and demands, but the transition from one season to the next is made far easier when one (or both) respect the other. Howard only asks his players to embrace and buy into what he has created during the high school season, a message that pushes them to excel and yet isn't iron-fisted in its delivery.
"(Howard) is calm about everything," said Aggies senior center midfielder Melanie Ara. "He never lets anything get to him. He doesn't get caught up in the drama and doesn't allow us to, either. He tells us to just focus on school first and then playing the game.
"You know, when I turned and saw that ball go in (against Palo Verde) on Saturday and it hit me that we lost, it suddenly crossed my mind we might not win state again. But it can also make us stronger this week. We can learn from it. We're OK with whatever happens, because we're a new team each season. Every year is different."
Howard isn't sure how many seasons he has left, how many more championships he wants to chase. His son plays competitive soccer and volleyball, and missing any of his games is too many. One of his assistant coaches at Arbor View has been with him since Day 1; another played for him and returned after college.
"We seemed to find ourselves a little later this year than in the past as a team," Howard said. "Being ranked nationally was a big deal to the players but was almost a little too much to handle. They're still just kids, and expectations can be hard on them.
"At the dinner Friday, we had one of our traditions where each player picks another and says why she deserves to win. It gets really emotional. They all understand what they're playing for. From the beginning here, it was been about building this together and supporting each other, no matter the wins and losses."
That's not a team. That's a culture.
A program. A family.
Contact Ed Graney at egraney@reviewjournal.com or 702-383-4618. He can be a heard on "Seat and Ed" on Fox Sports 1340 from 2 p.m. to 4 p.m. Monday through Friday. Follow @edgraney on Twitter.